Days 6-12: Kaohsiung, Taiwan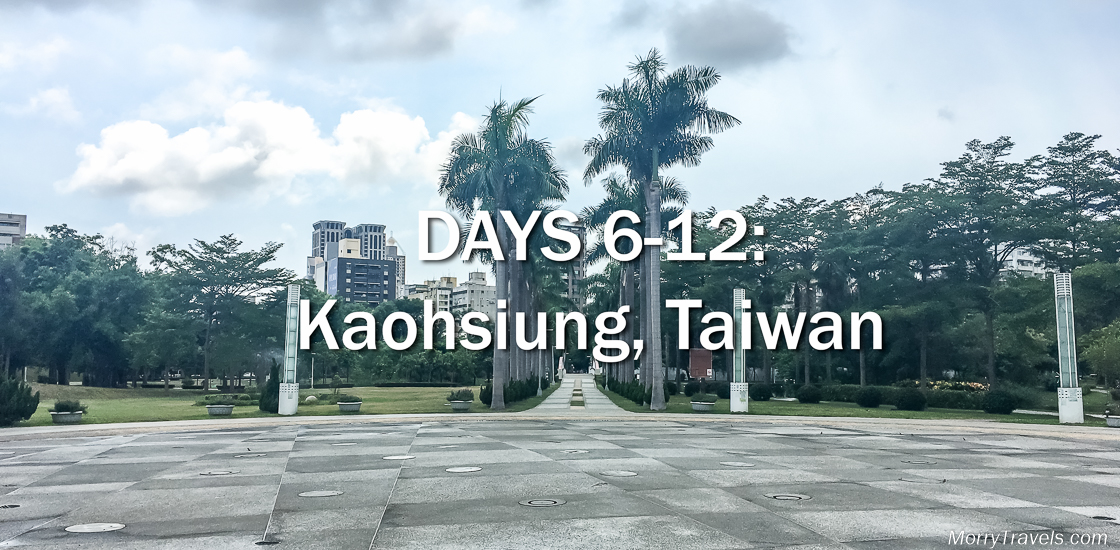 DAY 6: SWITCHING HOSTELS
After my last experience with D-Well Hostel, I decided to switch to Backpackers Inn. This hostel is a bit better than D-Well. Backpackers Inn has a cute cat theme in the lobby. It is conveniently located right across the street from the Central Park MTR station. Its central location makes it walkable to many places such as night markets, some bars, and clubs. Also, don't forget that having a nice park right across the street means a nice place to go for a stroll or a run (remember to wear mosquito repellent).
Vicinity:
Mc Donald's and Yoshinoya are located nearby, as well as a lot of small shops. There are many different night markets nearby, either a ten-minute walk away or a MTR ride away (Review of the night markets to come). The downside of being situated in the central area is that food nearby tends to be more expensive. There are less mom and pop restaurants, unless you walk 10-15 mins away.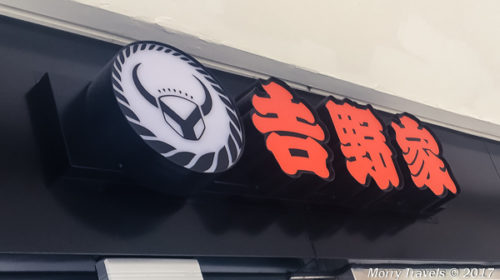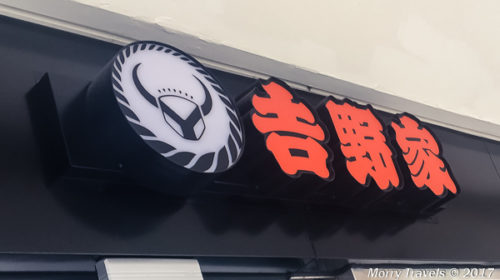 Checking Out the Nightlife:
I ended up going out Wednesday night to check out the nightlife. I wanted to take advantage of the crowd on ladies night (Every Wednesday). Ladies night in Taiwan means ladies get into clubs for free and get free drinks. I first decided to drop by Brickyard because I heard that a lot of foreigners go there. It's not exactly a club per say–It's more like a bar with a DJ. Sadly to say, I was disappointed. There were indeed foreigners, but not many people. I ended up getting one beer with their entry discount ticket for 50$NT ($1-$2 USD) and left to to my next destination: Muse Night Club.
According to reviews, Muse is a really good club in Kaohsiung. It's basically a smaller version of Muse in Taipei (which is now closed). I paid a cover charge to get in, but drinks were unlimited. To my surprise, the club was completely dead. There were groups of people at tables, a few by the bar, and two single guys dancing on the dance floor by themselves. What a disappointment. I didn't stay here for too long and decided to call it a night. Maybe it's just a bad day. I'll update if I ever check out the nightlife again.
DAY 7: HEAVY RAIN
It was pouring hard, so I decided to stay indoors.
During the months of July-September, it's typhoon season in Taiwan. I didn't know this before, so I just have to deal with it now. During this period of spontaneous heavy rain and thunderstorms, I did manage to go visit Fo Guang Shan, the biggest Buddhist monastery in Taiwan. The trip here took an entire day. From the Zuoying Station, there's an express bus you can take for around NT$70 that takes you directly there in roughly 70-90 minutes.
There are two monasteries at Fo Guang Shan, but most people just visit the main one, which was the newer one completed in 2011. Here, you can visit the different galleries, learn about the history of the monastery, how Buddhism came to exist, participate in a quick meditation ritual, and listen to a monk share his wisdom with you. There's also a short film you can watch and plenty of areas where you can take photos, with the exception of some prohibited areas inside. The main attraction, of course, is the Giant Buddha. Upon walking in, you will see what I mean. The view is impressive.
DAY 9: TYPHOON
Typhoon arrived, so I had to stay indoors.
DAY 10-12: SWITCHING ACCOMMODATIONS, AGAIN
After my 4 night stay at Backpackers Inn, I decided to switch to Legend Hotel Pier 2 in order to wait out the typhoon. The price is actually a little cheaper than Backpackers Inn, at NT$450 ($15USD) per night for their dormitory styled rooms. It's located 15-20 mins walk away from Backpackers Inn, near the Love River. This accommodation was the best one I've stayed at in Kaohsiung. They are actually a hotel instead of a hostel, so quality is definitely higher. The rooms were the biggest I've seen yet. You definitely get enough privacy here even though you're sharing rooms–Each bed has a blackout curtain. Each room has its own ensuite bathroom and everything is nice and modern. I ended up staying another 4 nights here.
As soon as the weather got better, I organized a ride down to Kenting, where I can check out Taiwan's beautiful beaches and National Park. Legend Hotel made this convenient. They organize rides with a taxi to carpool you down for NT$400 (express buses are around NT$380, so it's a better deal to just have the taxi take you directly to your hotel in Kenting).
I am on my way there as I type up this post, so I will write another post on Kenting later on. I'll be back, Kaohsiung!