Legend Hotel Pier 2 Kaohsiung Review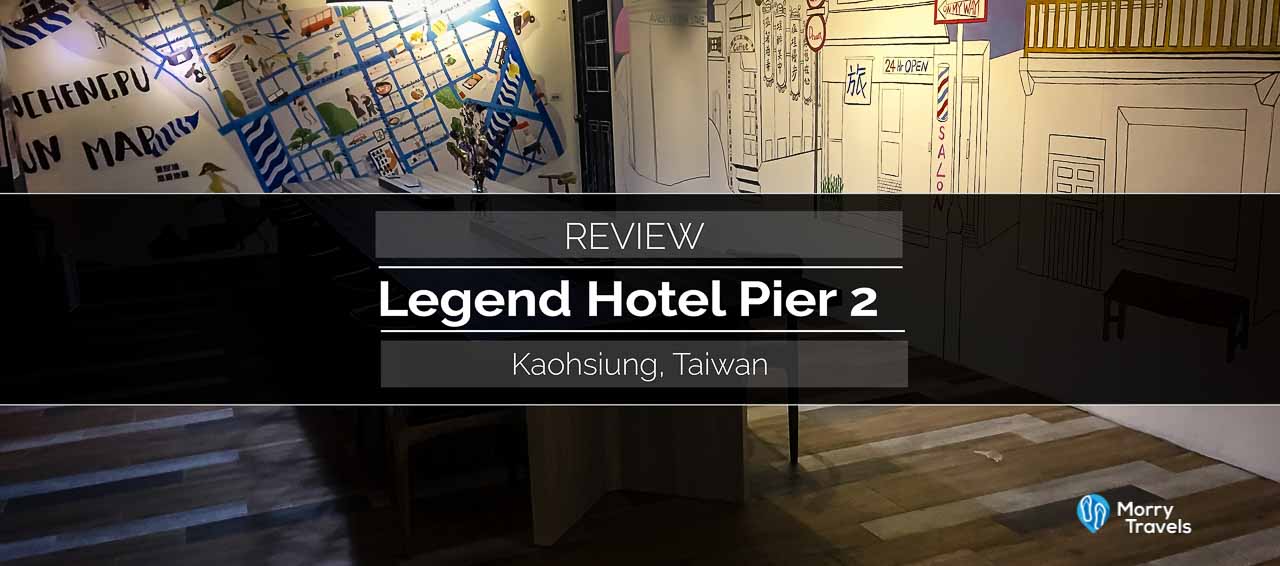 Review of Legend Hotel Pier 2's Shared-Dorm Hostel Rooms in Kaohsiung
INTRODUCTION
Visiting Kaohsiung, Taiwan and want to stay near the Love River? Legend Hotel Pier 2 Kaohsiung is a few mins walk away!
Location
Legend Hotel Pier 2 Kaohsiung is a 24 minute walk from the Central Park Station, or a quick 9 minute bus ride, near the Love River. It's not necessarily the most convenient location for tourists, but the Yanchengpu Station (Orange line) is a few minutes walk away. Bus stop is a 30 second walk from the front of the hotel.
Address: No. 67號, Wufu 4th Road, Yancheng District, Kaohsiung City, 803
Rooms
I opted for the dorm as usual. The room is very clean, new, and modern. This one is an all male dorm. The room, to my surprise, was the biggest I've ever seen so far! It fits seven beds, but there's plenty of room left to walk. There's also huge lockers to fit all your luggage and backpack. Inside the room is also an ensuite bathroom with a sink, two toilet stalls, and two shower stalls. AC is very nice and cold. This is the difference between staying at a hostel vs. staying at a hotel that had dormitory-styled rooms.
Price
At a price of NT$450 ($15USD) a nighttime the dorm rooms, you cannot find anything better than this. The price I paid at the other hostels in Kaohsiung are similar, if not higher. For the level of quality, this price is definitely a bargain!
Service
Service is great and as expected for a hotel. The people at the reception counter were nice and helpful. They even provide free shuttle rides to the Central Park Station when you checkout. If you want to go down to Kenting, they have a service with the local taxi company that can carpool you down for NT$400 (~$13USD). Taking the bus will cost around NT$380, so obviously the taxi carpool is the best option here. They take you directly to your hotel down in Kenting.
Amenities
Free coffee, tea, and fountain water is provided. No free breakfast provided. Free breakfast seems like a common thing in a lot of accommodations here. They said there's a restaurant on the top floor but it's closed every time I visit, even during opening hours. There's a fridge in the common area for you to store your food and a sink to do your dishes. A game room with two Xbox Kinect is available for entertainment, which is uncommon. There's also a shared TV and computer stations.
For those with your own laptops, there's a huge table for you to do your work on.
Environment
This tends to be a place where families come. There are not many solo or foreign travelers here. The common area tends to get loud when there are some kids running around, but during the day, it's a really great place to get work done as it's quiet and it's modern decor makes it feel like a modern co-office space.
WiFi
Wifi is a bit spotty in the rooms. I was located on the second floor, so floors higher up might not get connection at all. Wifi speed is okay in the common area, but can slow down with more people on it.
Conclusion
Legend Hotel Pier 2 is the best place I've stayed at during my stay in Kaohsiung. It's nice modern decor makes me feel like I'm staying in a very high quality hotel. The huge size of the dorm rooms and ensuite bathrooms were definitely a plus. At a price of NT$450 ($15USD) a night for the dorm rooms, this place is a steal! You get lower quality hostels for this price elsewhere. Highly recommended.
Review overview
Summary
8.7 Review Score PROS: Modern, Clean, Bang for your buck, Private bathroom in each dorm room, Good Service | CONS: Spotty WiFi in the dorm rooms