Cavemen Hostel Taipei Station Youth Branch Review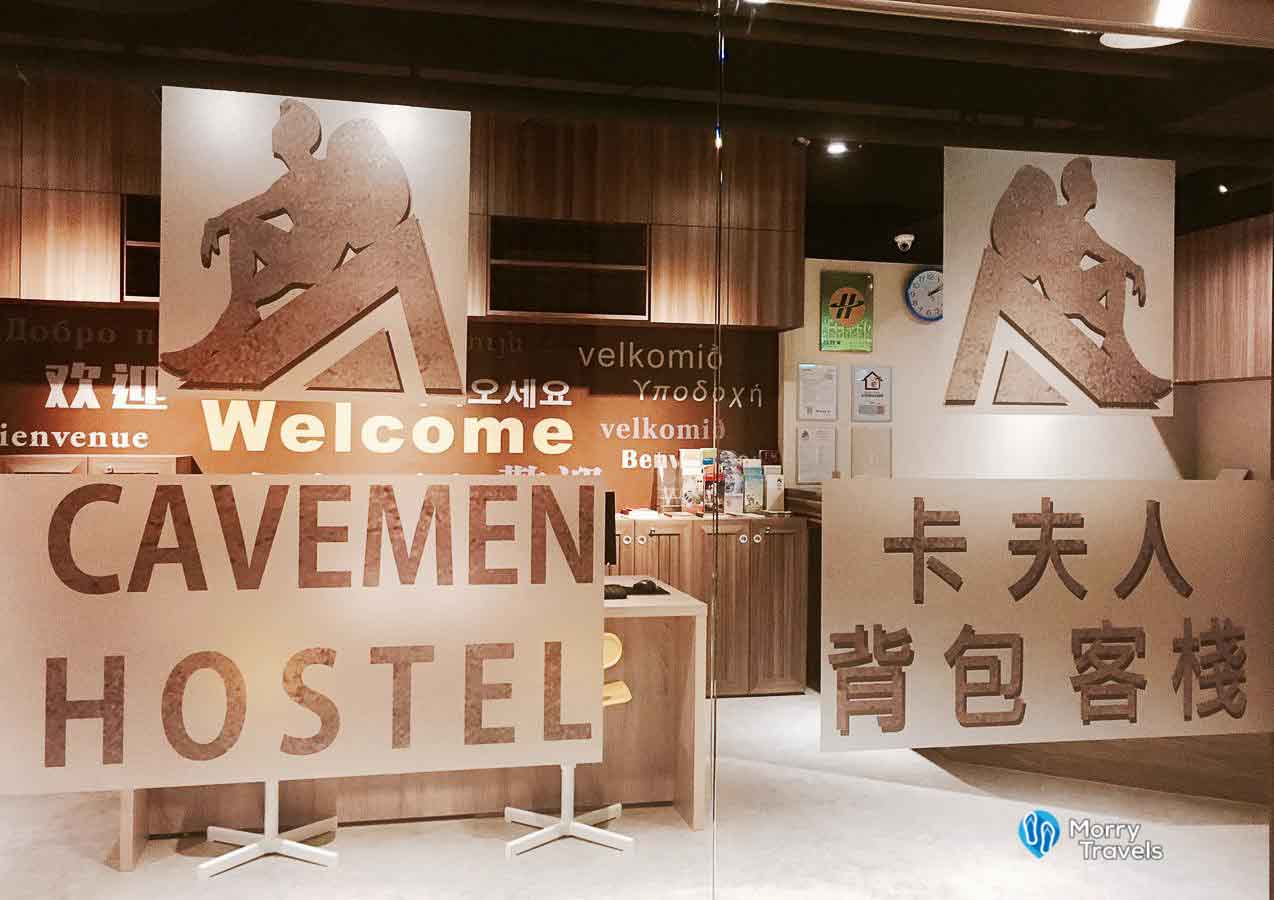 Cavemen Hostel Taipei Station Youth Branch- Full Review
INTRODUCTION
Cavemen Hostel Taipei Station is a cheap hostel to stay at during the weekdays if you are not looking for something fancy.
---
Location
Cavemen Hostel Taipei Station (7th Floor) is located an 8-minute walk from the Taipei Main MRT Station, a 7-minute walk from the NTU Hospital MRT Station, and 2 minutes away from the closest bus stops. Restaurants and clothing stores are nearby, such as H&M, Mc Donald's, Yoshinoya, and Starbucks. It is a bit further away from XiMenDing Shopping District, but you can still walk there in 12 minutes. A few minutes south is the 228 Memorial Peace Park, a great place to go for a jog and look at the memorial.
Address: 100, Taiwan, Taipei City, Zhongzheng District, 館前路34號7樓
---
Price
I stayed at Cavemen Hostel Taipei from Tuesday night to Friday morning (3 nights) for an average price of $12.25 USD (~NT$368) a night.
Friday and Saturday nights are more expensive, which can range from $15-$18 USD (NT$350-NT$540) per night.
---
Rooms
Rooms are shared-dorms only. There is a choice between mixed-gendered rooms or female only rooms. No choices for single rooms like other hostels. The rooms are a bit small, but the beds are super comfortable. Each bed gets its own privacy curtain, LED light, and electrical outlet. Some beds have the lockers located in the bed space itself, so if you have huge luggage, then it's pretty tough to lock it up. This is a design flaw when choosing the right beds and lockers. They try to stuff in as many beds as they can into the same room.
What I cannot get over is the humid smell in the room. Either their A/C isn't strong enough or they need a filter change. This definitely lowers the quality a bit.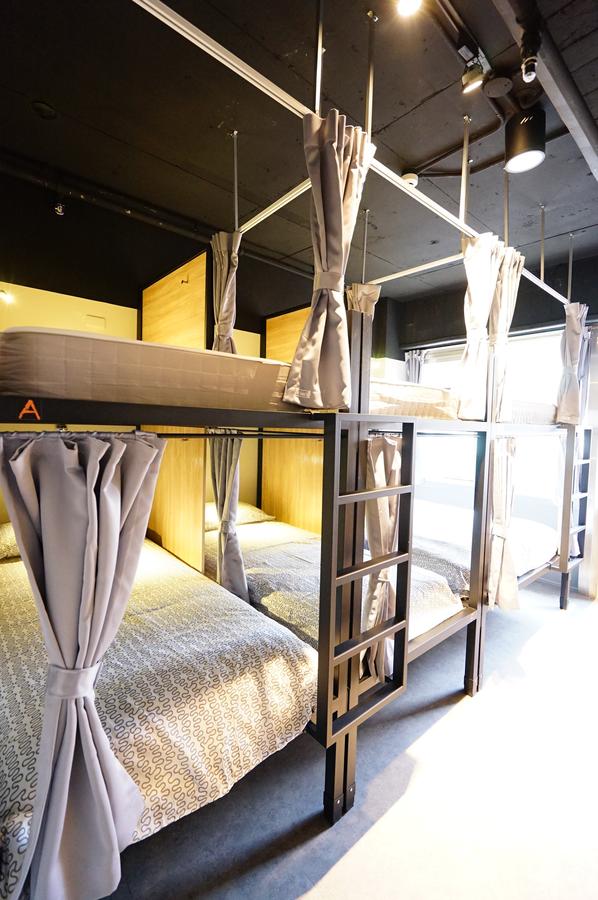 ---
Bathrooms
The shared sink area is located outside the separate-gendered bathrooms. The bathroom itself is also very compact. There is barely any space to move around within each toilet and shower stall. The design is pretty average of what you see in Taiwan. No A/C in the bathrooms, so beware of the heat in the summer months! Shampoo and body wash are available within each shower stall, and a plastic wall-mounted box allows for storage while you shower.
---
Common Area
The common area is located literally right outside the doors to some of the rooms. This means there is no separation for noise in the rooms if the common area gets too loud. They have tables and work areas along the walls, with electrical outlets for your laptop. Computer stations are available for use if you don't have your own laptop, and a TV is available for entertainment.
---
Amenities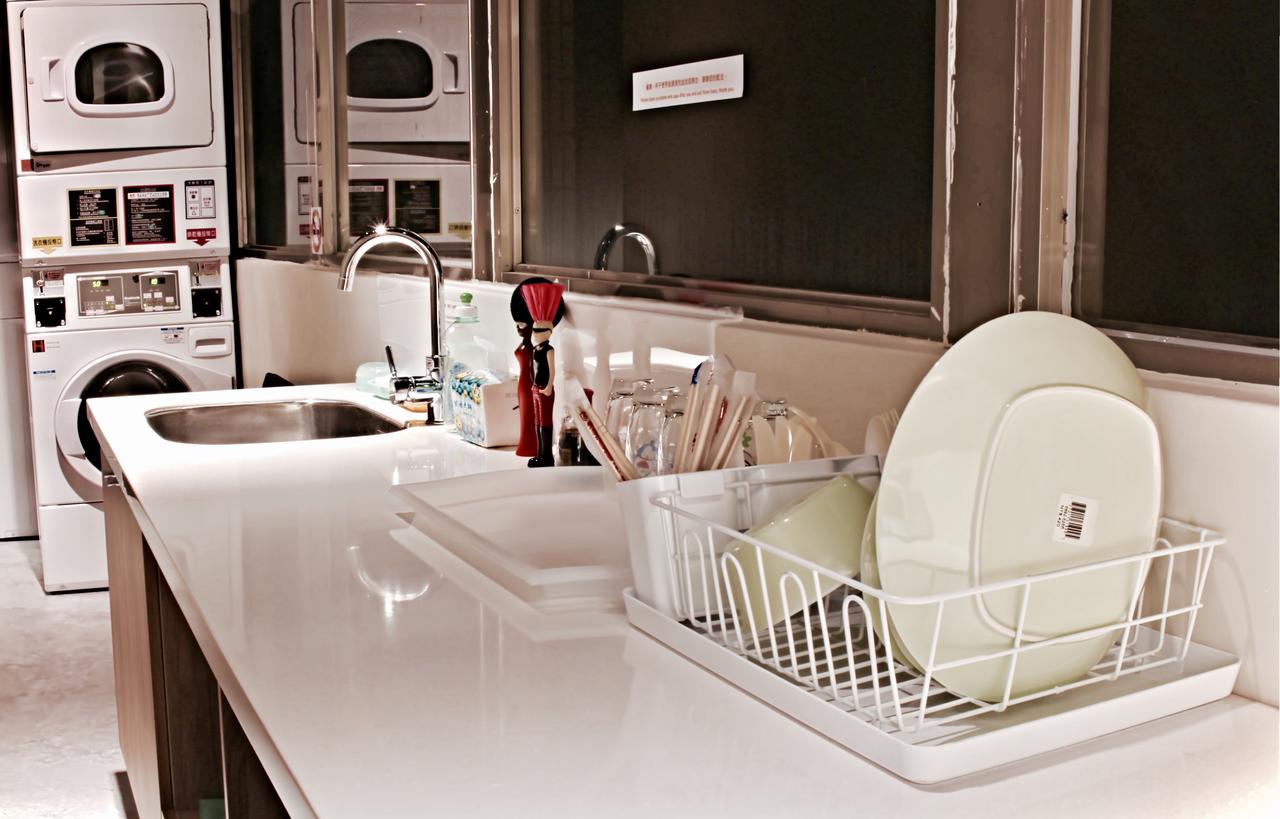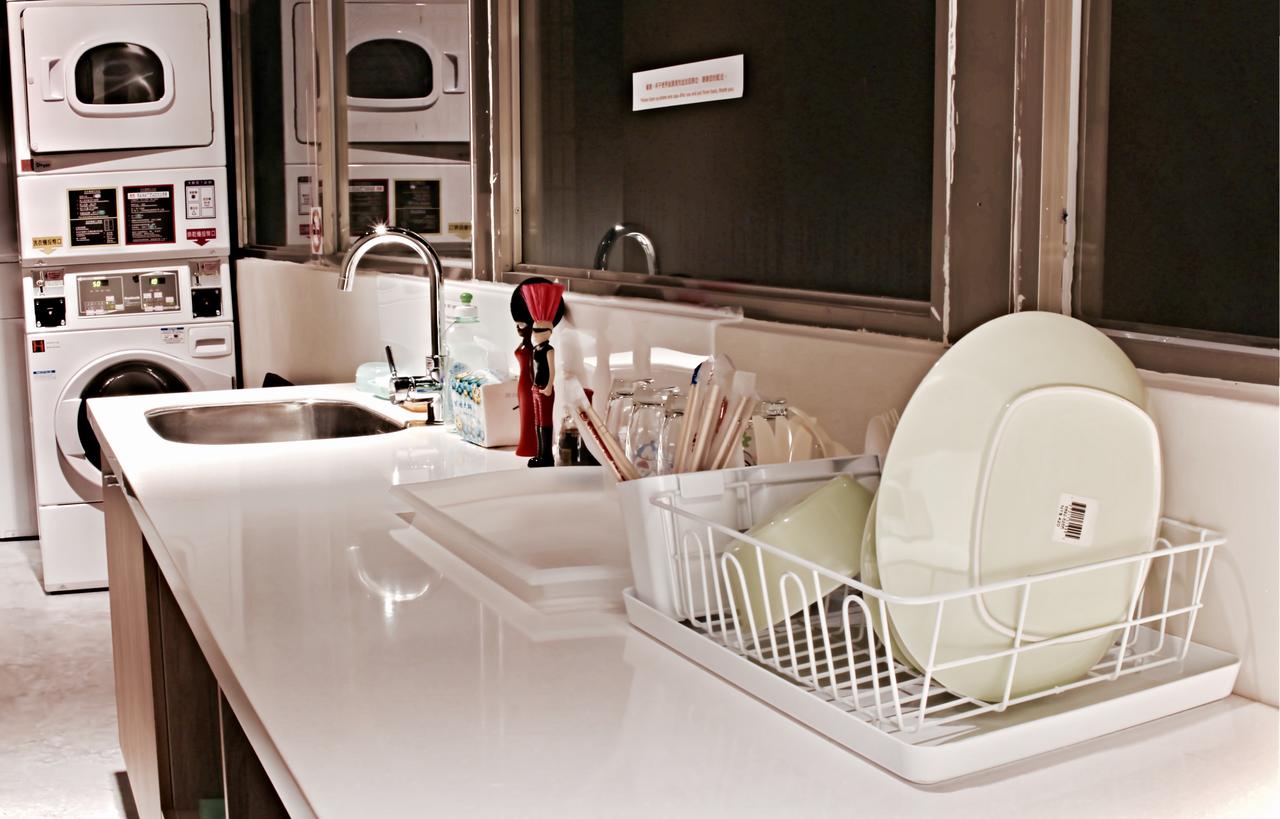 Free fast WiFi and free refillable water are available throughout the property, The kitchen is located further away down the hall, right next to the bathrooms. The (paid) laundry machines are in the kitchen area as well. They also have free reusable plates/utensils for food/drinks. This is all pretty standard. No breakfast is provided.
---
Quality
Now, this is where I will be a bit critical. The air conditioning needs some work. The humid smell can be smelled throughout the property. Who likes to feel wet indoors, specially at a place you are staying? A/C also needs to be provided in the bathrooms. This will be a huge problem during summer season.
The layout of the property does not make for a super comfortable stay, though the beds are nice and the property is kept clean. The staff also does not have the bed sheets and pillow cases when you arrive–you are required to put these on yourself and remove them upon checkout.
---
Overall
Overall, I would not call Cavemen Hostel Taipei Station bad. It is decent, but they definitely need some improvements. If you want some quiet time, I would avoid staying in any of the rooms closest to the common area. Definitely avoid staying here during the summer months, as their air conditioning requires some improvements.
Review overview
Summary
6.8 Review Score Pro: Cheap Price | Cons: Thin Walls, No A/C in Bathrooms, A/C isn't super cool