Space Inn Hengyang Branch Review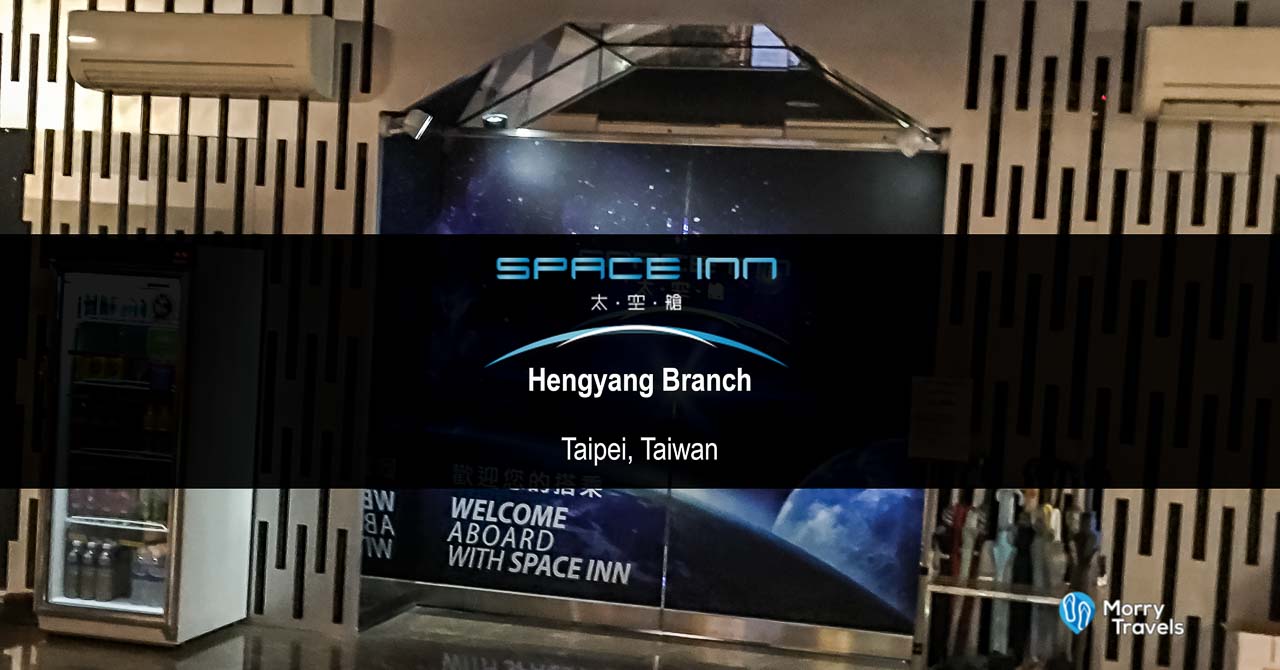 Space Inn Taipei Hengyang Branch: Shared-Dorm Hostel Room Review
SPACE INN TAIPEI HENGYANG BRANCH: INTRODUCTION
Back when I first started my travel trip, the first accommodation I stayed at was Space Inn Xinyi. Of course, my curious mind won't be happy until I try out their other location, Space Inn Hengyang Branch. After my stay there, I can say with confidence that til this day, my best experience in a hostel is still at the Space Inn Branches.
Also See: My Review of Space Inn Xinyi District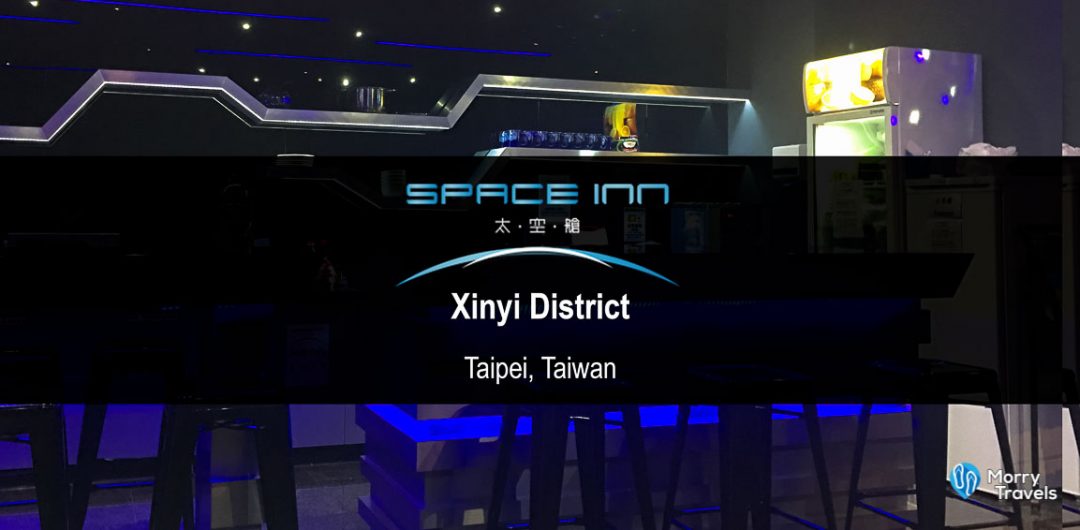 ---
Location
Space Inn Hengyang (Floor B1) is great for solo travelers and tourists who want to be located near the popular XiMenDing Shopping Area, It is a 7 minute walk from the XiMen MRT Station, not too close but not too far. Further east, there is the 228 Memorial Peace Park, if you want to go for a jog or look at the memorial. 7-11 is a minute's walk away.
Address: No. 51號, Hengyang Road, Zhongzheng District, Taipei City, 100
---
Price
The price averages between $12-$15 USD (NT$360-NT$450) per night for a bunk bed in either a mixed-dorm or a same-gendered dorm. This is roughly the same price as the rooms at the Xinyi Branch. Compared to other hostels in Taipei, this is one of the cheaper ones. Like other hostels, Fridays and Saturdays tend to be a bit pricier.
---
Rooms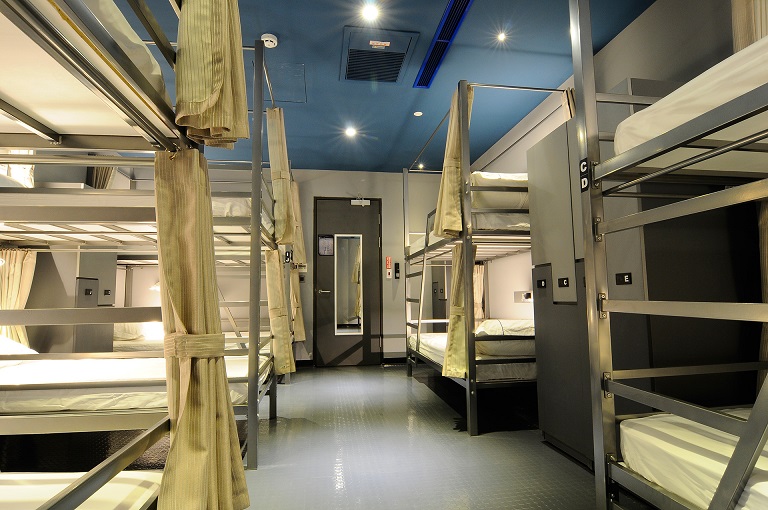 You can either choose mixed-gendered dorms or same-gendered dorms. The female only dorms are located in a separate area away from the mixed-gendered dorms for those travelers who prefer more privacy. The layout and quality of each room is the same as the other Space Inn. Each bunk bed gets its own privacy curtain, and a huge locker is provided for your luggage. A LED Light and USB/Regular charging ports are available within each bed space. Central Air Conditioning is included in each room, though it is not as cool as the AC at Space Inn Xinyi.
---
Bathrooms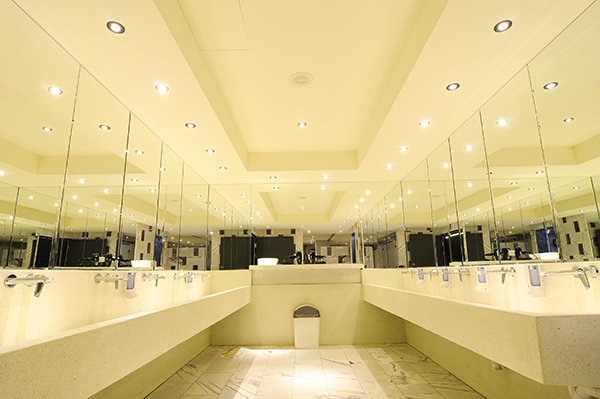 Space Inn's bathrooms are probably the cleanest I have been in out of all the hostels I have stayed in so far.
Like Space Inn Xinyi, the bathrooms at Space Inn Hengyang are very modern and kept really clean. The central A/C leads into the bathrooms as well, so you do not have to worry about the heat in the summer months. There are enough toilet and shower stalls that you do not have to worry about waiting during busy days. Shampoo, conditioner, and hair driers are included in each stall, but towels are not provided for free.
---
Common Area
The common lounge area is huge and is one of the biggest areas I have seen in a hostel. There are enough couches and seats for everyone staying to sit. Some of the couches, however, are a bit worn out, but that is not a deal breaker. There is a separate paid laundry area and a kitchen with free refillable water and sink. A game area with table hockey is available to play.
---
Amenities
Reusable kitchen utensils are provided in the kitchen. There is a fridge for you to store any leftover food you may have. WiFi is available in the common area, but it is a bit slower in the bedrooms. Compared to the Wifi at Space Inn Xinyi, Space Inn Hengyang Branch's is a bit slower, and there can be some speed issues during heavy loads.
---
Quality
Space Inn's quality still rates as one of the top out of all the hostels I have stayed at. Everything is modern and new, and the staff keeps everything clean and spotless. Except for the worn out couches and sometimes spotty WiFi, I have no other complaints. People are fairly quiet here, so you won't really be disturbed by large party crowds if you prefer to get work done.
---
Overall
I definitely recommend Space Inn as one of my top places to stay if you are on a budget. It is great for Solo Travelers as well as groups. Location is great if you like to visit XiMenDing Shopping Distrct, but if you like to be near the night life, I recommend staying at the Space Inn Xinyi Branch.
Review overview
Summary
9 Review Score Pros: Clean, Modern, Great Value | Cons: Not close to any nightlife