Kenting 157 Boutique Hotel Review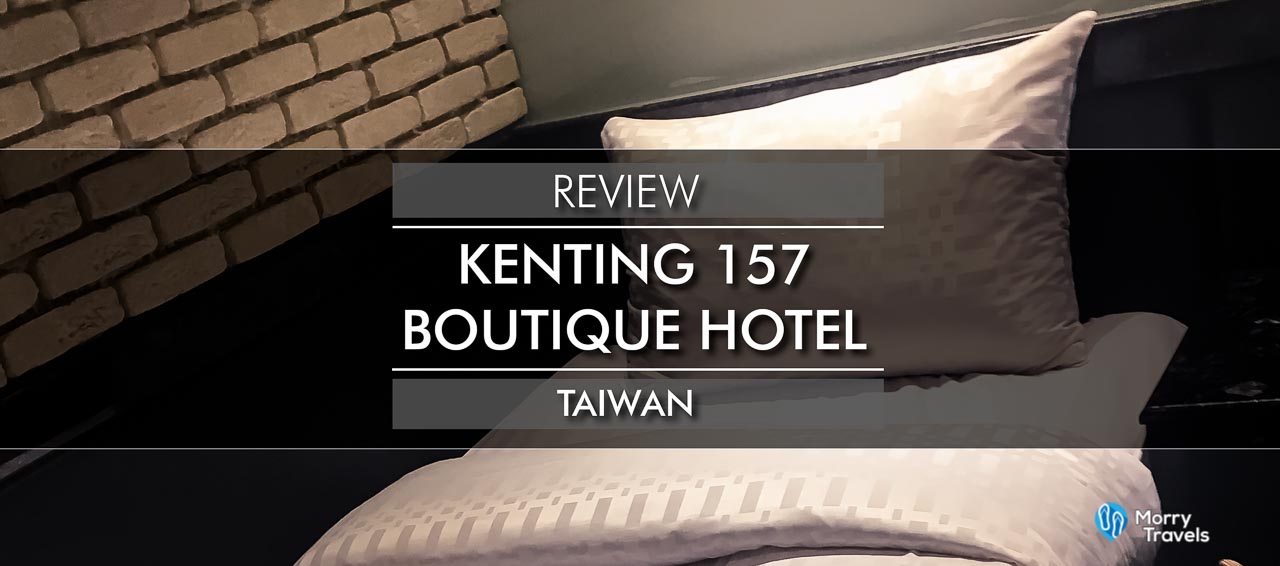 Traveling to Kenting (墾丁)? Here's a review of Kenting 157 Boutique Hotel, right on Kenting Street.

KENTING 157 BOUTIQUE HOTEL: INTRODUCTION
Kenting is an area in Southern Taiwan that is great for food and beautiful scenic views. It is also the closest area to the southernmost tip of Taiwan. You cannot say you have fully explored Taiwan unless you have visited Kenting. If you want to stay in a the most convenient location, look no further than the Kenting 157 Boutique Hotel!
Location
Kenting 157 Boutique Hotel is located conveniently in the dead center of Kenting Street. The location is perfect if you want convenience during your stay in Kenting. You can literally walk out the door and the night market is right in your face.
Address: 946, Pingtung County, Hengchun Township, 屏東縣恆春鎮墾丁路157號
Service & Amenities
The staff were all courteous and helpful. They clean your rooms everyday, but if you sleep in during the cleaning, you will need to request another cleaning if you want it done.
Free laundry service, unlimited cup noodles and bottled water are included here. Laundry must be given to the workers before 8PM each day (the clean and folded clothes will be ready the next morning). There is a soda fountain on the second floor as well.
Rooms
This accommodation is more of a small inn than a hostel, so most rooms are single rooms. They do offer rooms with bunk beds. You can go for the cheaper option and share bathrooms like a dorm, or choose the more expensive option and have a single private bath.
I opted for the cheapest option, which was a single room with shared bath. The single room was tiny, but that is pretty common here. It literally only has enough space for a bed and a small desk. There is storage space under the bed for your luggage though. A TV with Chinese and English channels is included in the room.
Quality
The AC in the room is strong and keeps the room cold. This is a plus for me because I can't stand the heat. However, there's no AC in the bathrooms so it can get hot in there. This is pretty common in shared bathrooms from what I have noticed. Still, it is not hard to install an AC unit in there.
One problem I have with this place are the ants. There are a lot of them in the room and it gets on my mattress. I have to constantly kill them with my bare hands.
The rooms are not completely soundproof. You can hear people walk past your door and water running in the bathrooms.
WiFi
WiFi is provided, but it's not password protected. Be careful what you do on the WiFi. Speeds are pretty fast, but can slow down if a lot of people are on it. No spotty connections.
Price
For three nights stay, I paid NT$2540 (~$81USD), or NT$847 ($~28USD) per night. It is probably the most expensive per night during my Taiwan trip so far considering I have been staying in hostels, but do keep in mind that you get your own private single room here. Hostels around this area can run a little cheaper, but quality can be worse. I did not feel like taking the risk. Kenting is a really touristy area, so you won't find anything that is cheap like the big cities of Taiwan.
Conclusion
If I come to Kenting again, will I stay here again? Possibly. Are there better quality accommodations out there? Yes. But you definitely get the bang for your buck here.
Review overview
Summary
8.2 Review Score PROS: Best location, Cheap for a single private room, Free laundry, noodles, and bottled water | CONS: Ant problem, No AC in bathrooms, Not soundproof