GuanZiLing Hot Springs, King's Garden Villa Resort (關子嶺溫泉,景大渡假莊園) Guide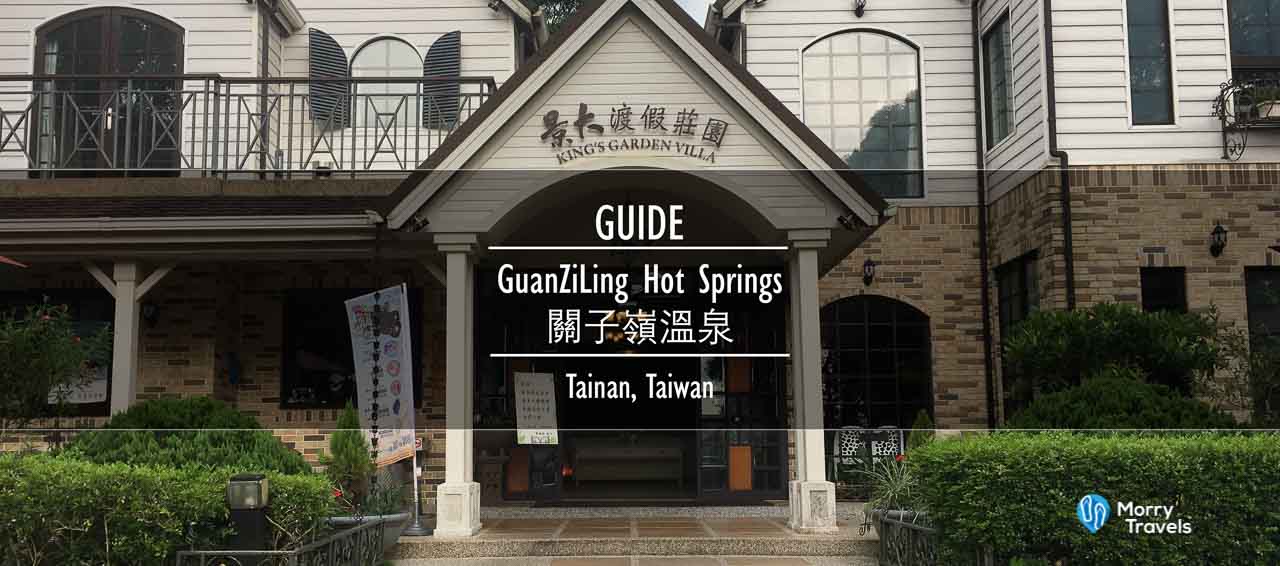 GuanZiLing Hot Springs, King's Garden Villa Resort (關子嶺溫泉,景大渡假莊園): Guide
INTRODUCTION
GUANZILING HOT SPRINGS, KING'S GARDEN VILLA RESORT (景大渡假莊園). Nothing is complete until you check out Taiwan's hot springs. Guanziling Hot Springs (關子嶺溫泉) is one of the most well known hot springs in Taiwan with natural mud springs. There are numerous resorts at the hot springs, but the one I went to was King's Villa Resort. (Note: I found out after I got there that this resort does NOT have mud springs, however, they have plenty of amenities that made my time there worth it.)
How To Get There
If you do not speak Chinese, it is a bit tough to figure out how to get to Guanziling. Luckily, I was able to get this info from the hotel I stayed in. From Chiayi, there is a bus you can take that takes you directly there in roughly an hour's time.
Note: Google Maps does not have the direct bus route info in their database. If you listen to Google maps, it will take you hours to get there.
By Bus From Chiayi
Here's a bus schedule of the bus I took. I added the English translation of the important stops for anyone who doesn't know Chinese.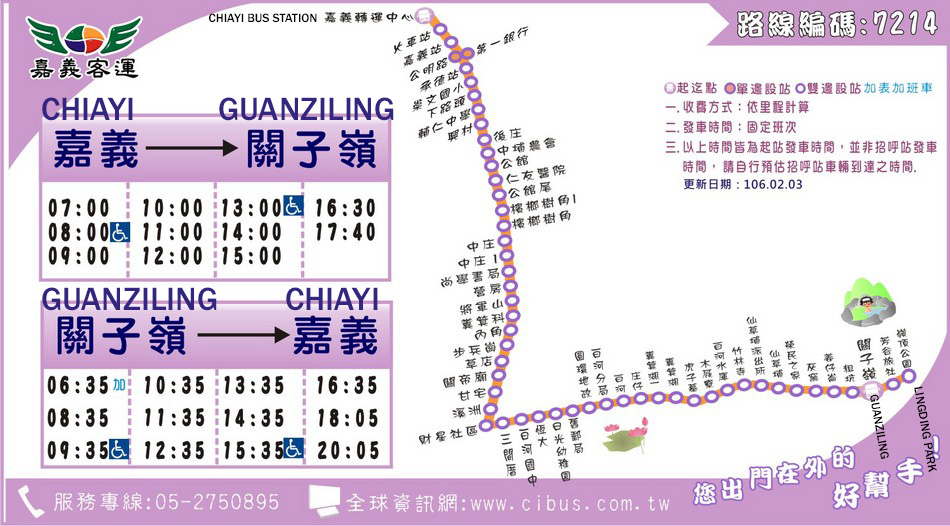 Bus #7214 goes from the Chiayi Bus Station to Guanziling Hot Springs, but it makes multiple stops along its route before finally reaching the springs. You can use your Transportation Card that you use for the MRT. The price for a one way trip is approximately NT$56 ($2 USD).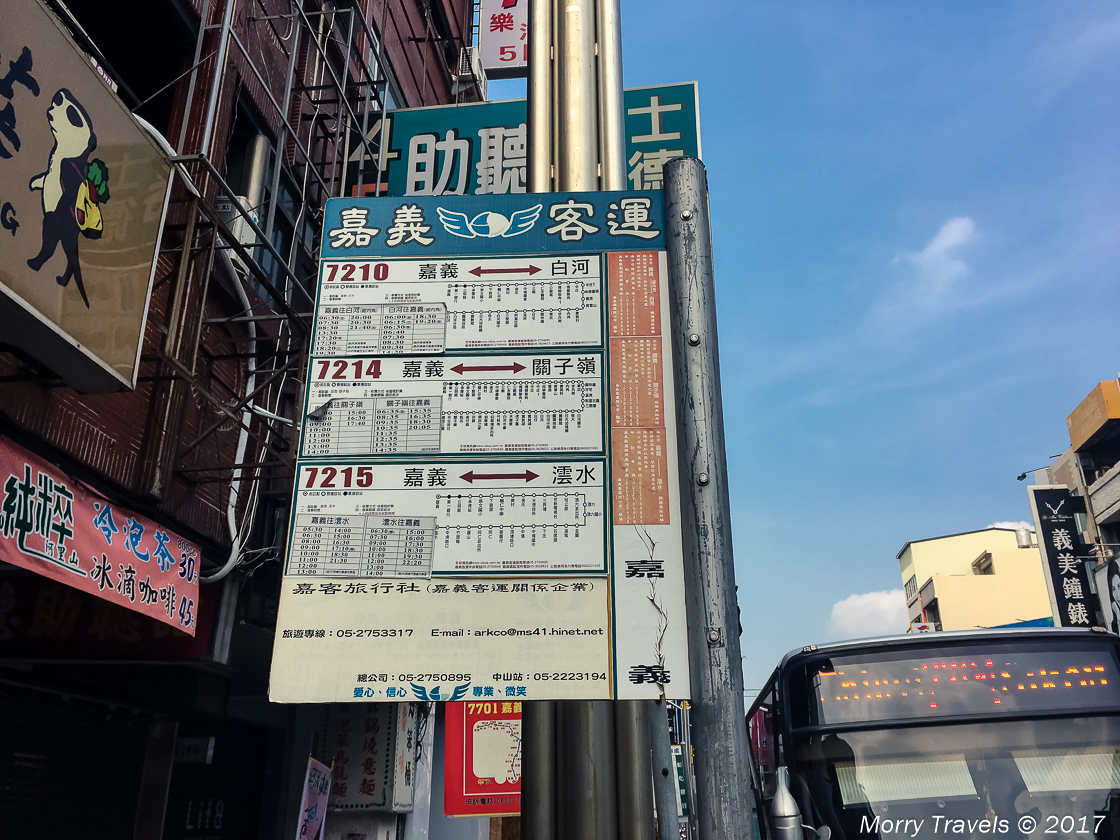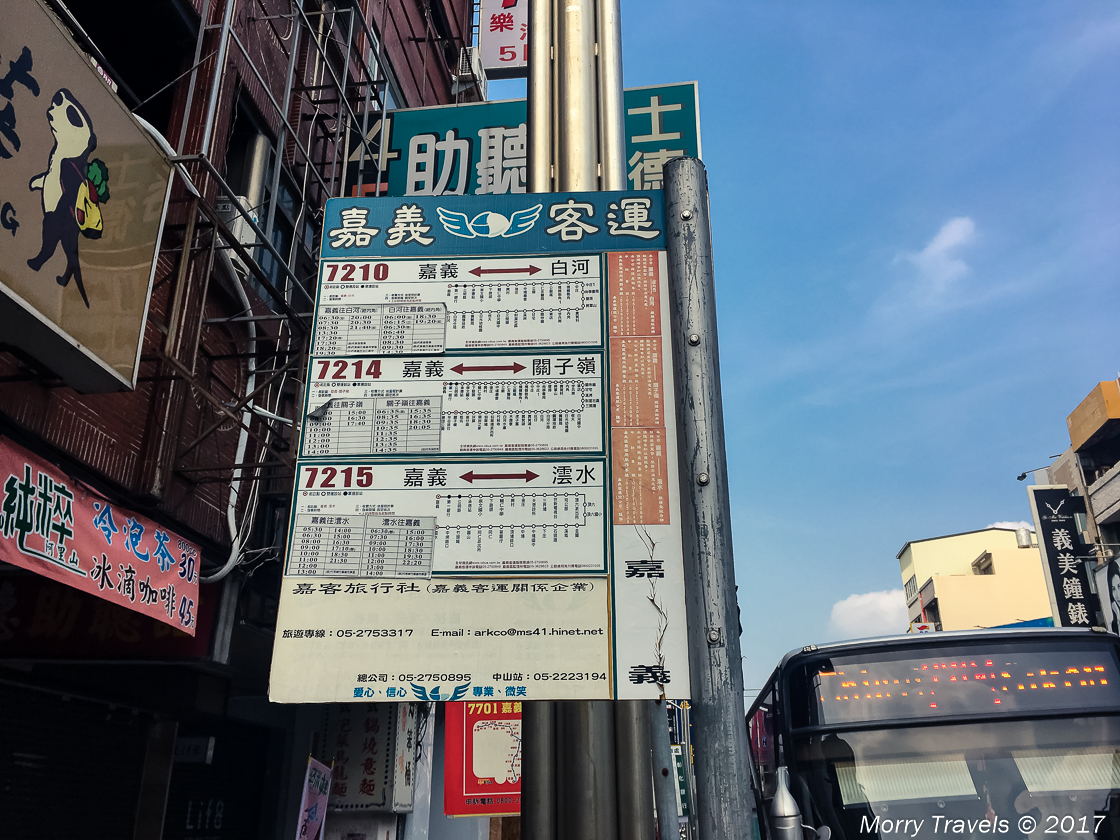 Depending on which resort you decide to go to, the stop you get off at will be different. If you are heading to King's Garden Villa, it is better to get off at the last stop, Liding Park, instead of the Guanziling Stop. This will cut your walking distance down a bit.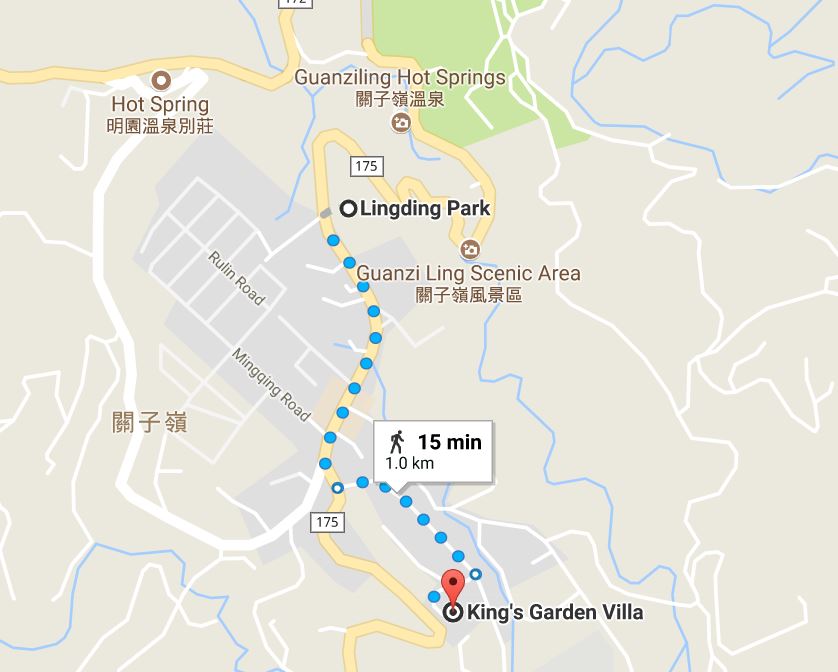 Once you get off at Liding Park, continue up the hill until you see the King's Garden Villa sign on the left.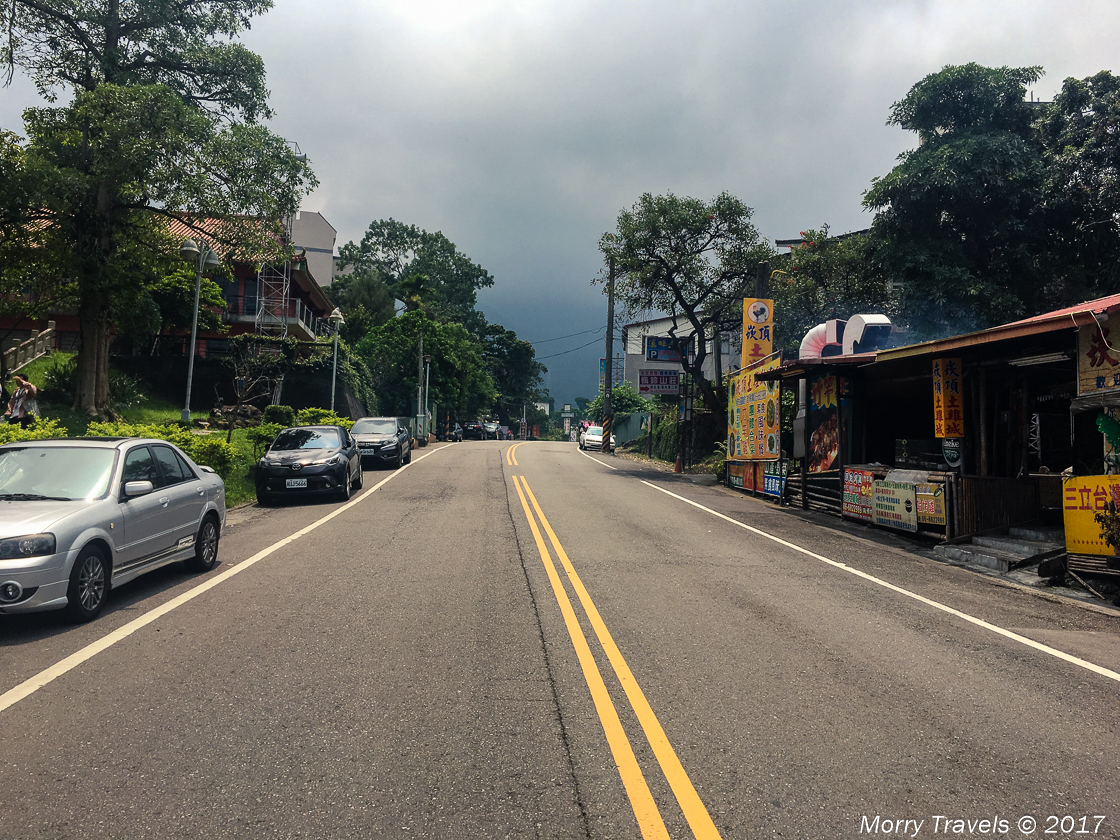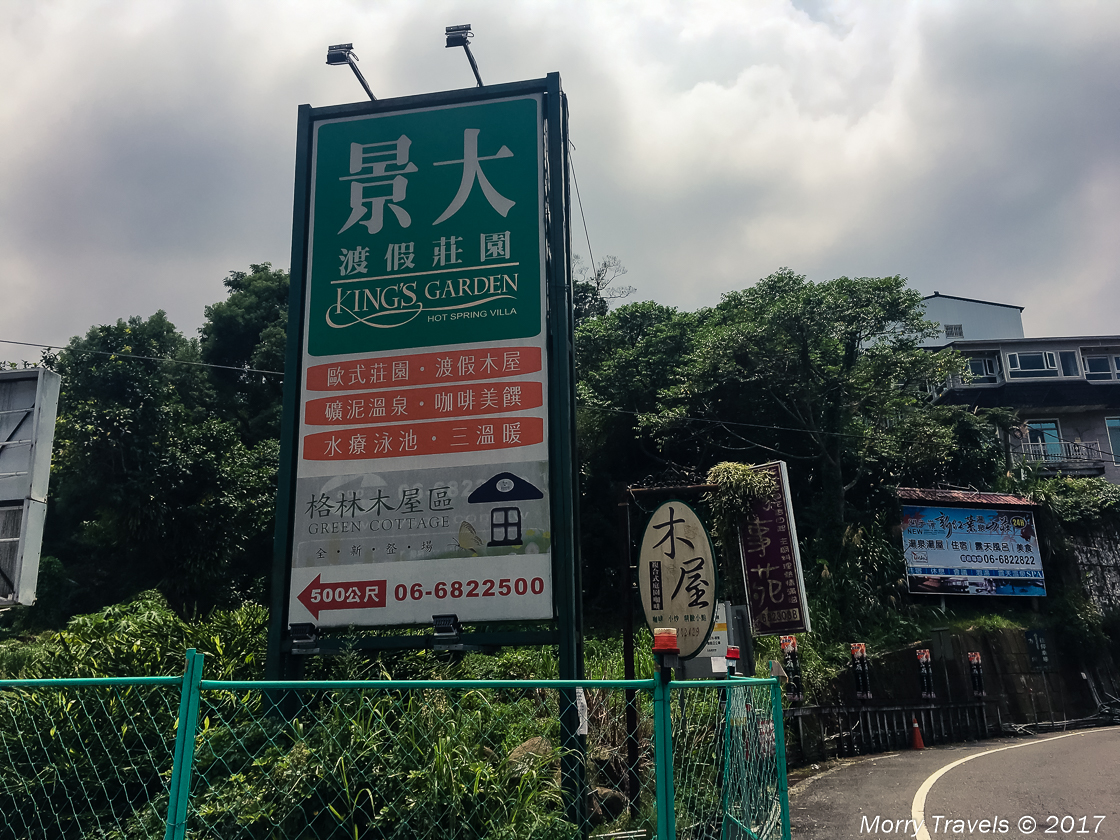 Once you see the King's Garden Villa sign, make a left. Continue following the road until you get to the top. You will see the following sign: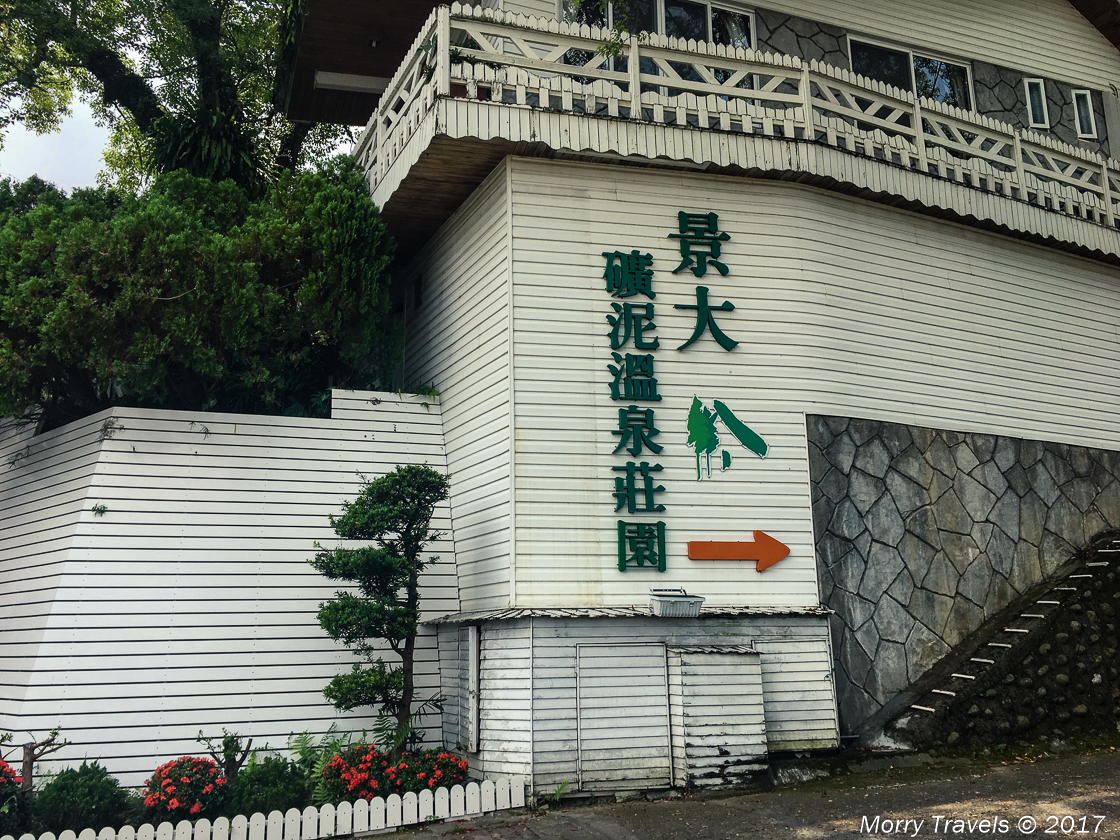 Follow the arrows and continue up the hill, towards the left. Once you reach the top, you will see the main entrance to the resort.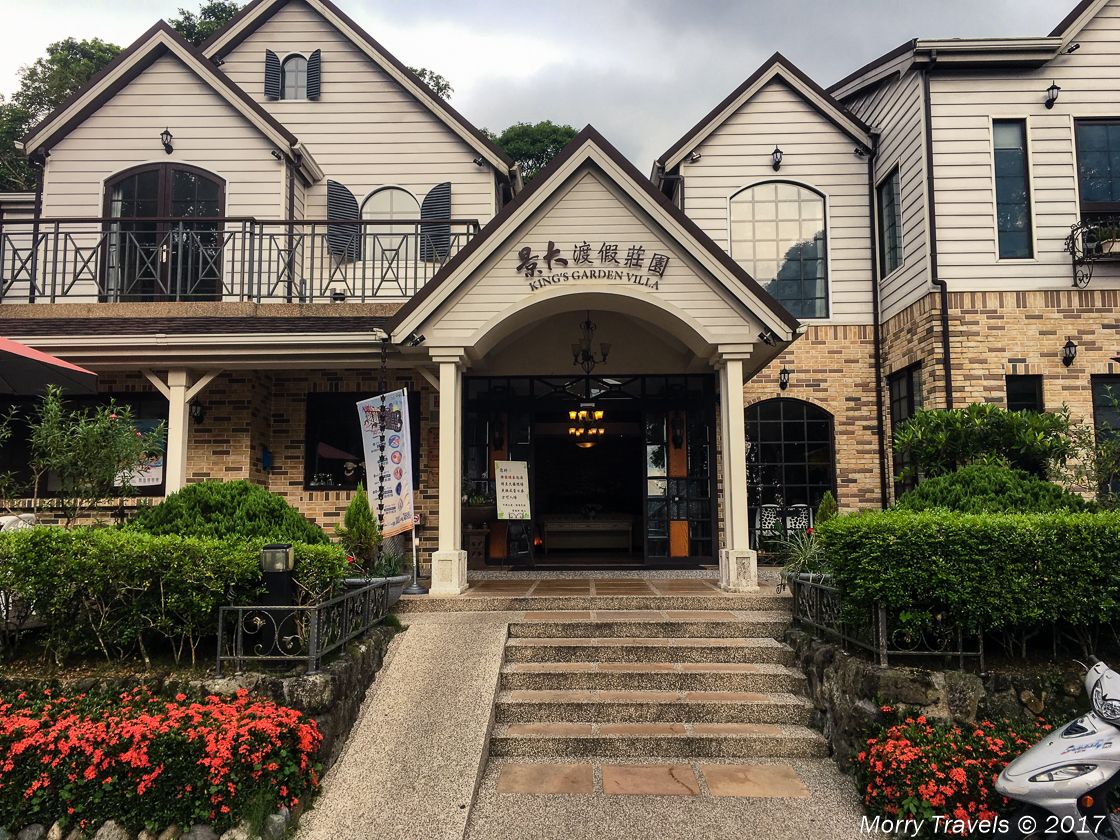 Price
The cost of the regular (non-nude) spa is NT$380 ($12-$13 USD) for the entire day, and you can spend as much time there as you want. You can also decide to book a room there for the night, but prices are a bit expensive in Taiwanese standards, at roughly $80 USD.

Amenities
King's Garden Villa has many different amenities, including swimming pools, different temperature springs, a cold power-jet pool, a herbal and essential oil spring, foot spa, a body "workout" room, and my favorite, the fish foot spa. The body "workout" room is not a gym but rather a room with machines that shake your entire body in order to burn fat. There is also three types of free facial masks that you can use.
The resort has multiple individual shower and toilet rooms where you can shower and change into your swim gear, as well as lockers to store your belongings (it costs NT$10 to use the lockers, but you get your money back after you return the key). Towels and caps are provided–they are required.
I spent a good couple hours at the spa, enjoying the different amenities that were provided. The longest I've spent time at was in the fish foot spa, where live fish eat away your dead skin. I know, this sounds disgusting, but I love it. Your feet becomes really smooth afterwards.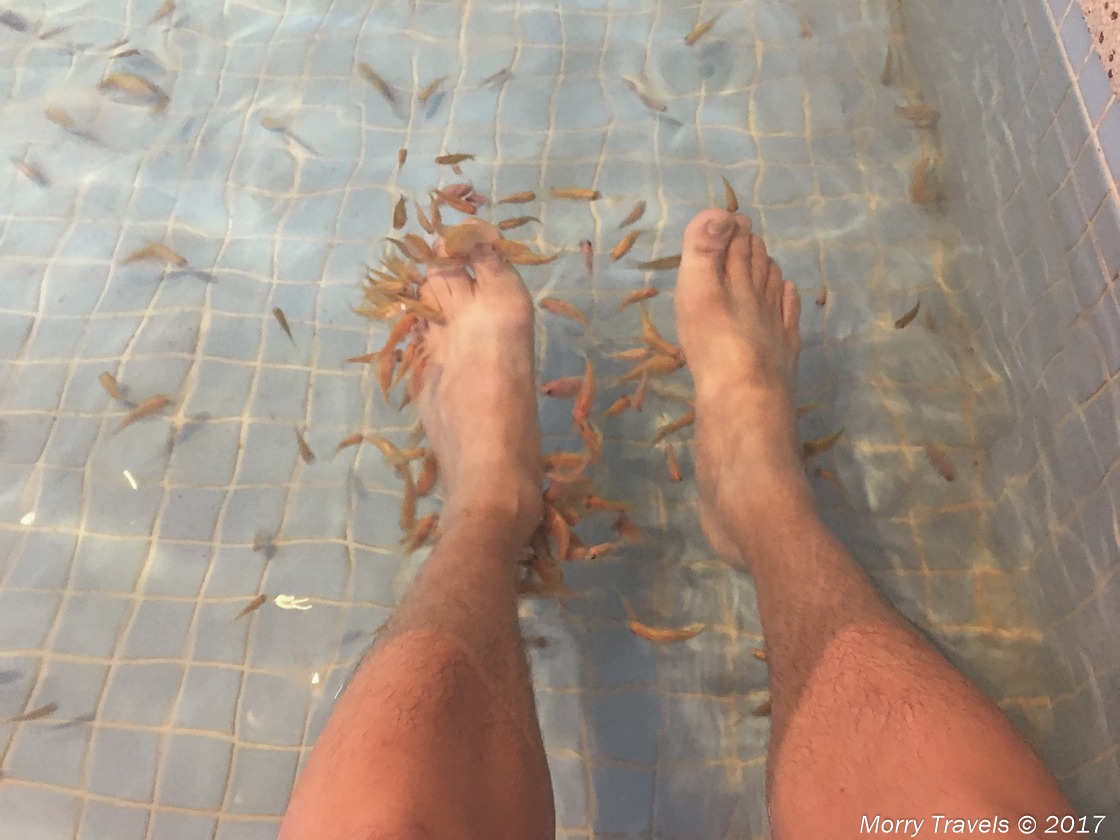 Sunset View
When you are done with the springs, you can catch a nice view of the sunset before catching the bus back to Chiayi. This view is located near the Liding Park Bus Station.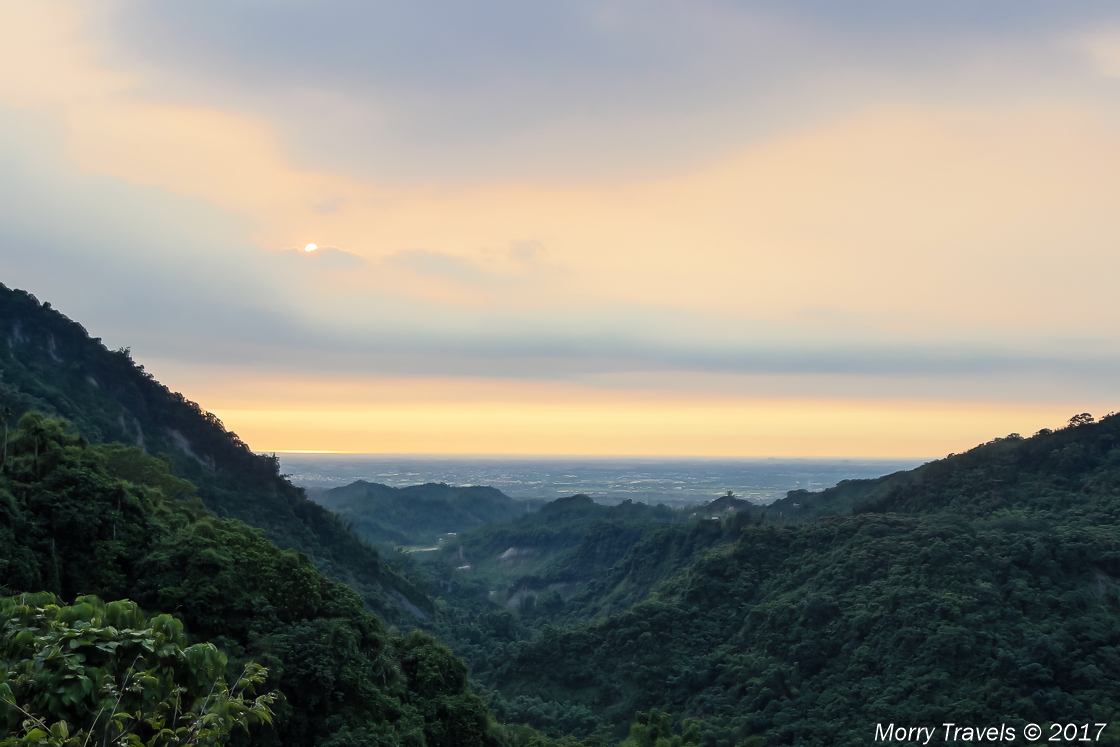 Conclusion
Overall, I highly recommend checking out Guanziling. If you specifically want to check out the mud springs, King's Garden Villa will not have them, so try checking out a different resort. I do wish I was able to enjoy the mud springs, but I guess that will be for another trip.