Getting Around Taiwan: A Guide to Transportation for Foreign & Solo-Travelers
Getting Around Taiwan: The Ultimate Guide to Taiwan's Transportation System
Introduction
When you first arrive in Taiwan, the first thing you must figure out is how to get around. If you cannot speak the local language, that becomes bigger hassle. Here, I will explain the different and best ways to get around Taiwan.
✈️ Taiwan's Airports
First of all, there are a couple major international airports in Taiwan. The majority of flights land at Taipei's Taoyuan International Airport (TPE). Here is a list of international airports in Taiwan:
? Taiwan's Different Modes of Transportation
Taiwan has a very convenient transportation system that can get you where you need to go. Here are the different ways you can get around Taiwan.
Intra-City Transportation
Taxi
Taxi's are the easiest to spot from anywhere, but they are not the cheapest. If you cannot speak Chinese, it is best to print the Chinese address out or save it on your phone. You can check out this website for the estimated fares. For longer distances, the fares tend to add up. In Taipei, I found that fares are around NT$1000 – NT$1400 ($33 – $45 USD) to get from the airport to Taipei Main Station.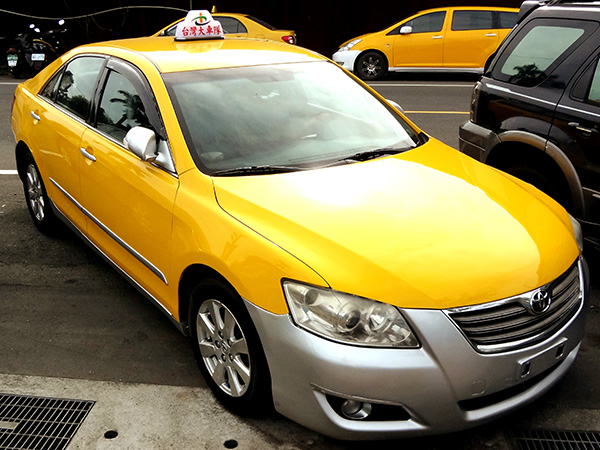 Uber
Uber can sometimes be cheaper than Taxis, but they're usually around the same price. You will need data to call an Uber, so it's best to buy a Data SIM Card at the airport. Fares are around NT $1000 – $1400 ($33 – $45 USD) *Updated as of July 2019.
Get a discount on your first Uber ride!
ALSO SEE: Taipei Taiwan Airport Transportation Discounts Guide 2019
MRT
This is by far the easiest, cheapest, and most convenient way to get around the cities. In Taipei, the Airport MRT line takes you from Taipei Main Station to Taoyuan International Airport. The best way to ride the MRT is to buy an Easy Card from any MRT Station. After you deposit cash onto the card, it allows you to ride the MRT without having to buy tickets each time. A ride from Terminal 1 & 2 to Taipei Main Station costs roughly NT$160 (~$5 USD).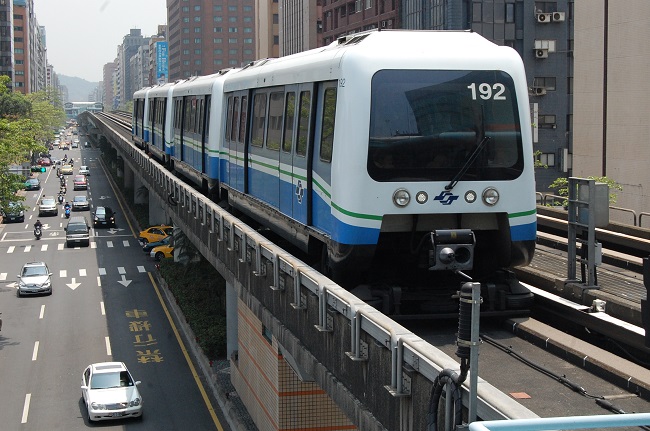 City Bus
Buses are another great option to get around. Each ride is NT$15 ($0.50 USD) in Taipei, and it works with the Easy Card. In Taichung, the buses are free for the first 30 minutes. The best way to plan your route is using Google Maps.
Besides the city buses, there are also buses you can take for longer distances. There are a couple of these buses to/from Taoyuan Airport or from bus stops throughout the city. For the full list: click here.
When getting on the bus, you either first pay when getting on or later when getting off. To know when to pay, you look at the lit sign on each bus, which will either be lit "Pay on boarding" (上車收費) or "Pay upon alighting" (下車收費). If both lights are on, then you pay when you get on and off.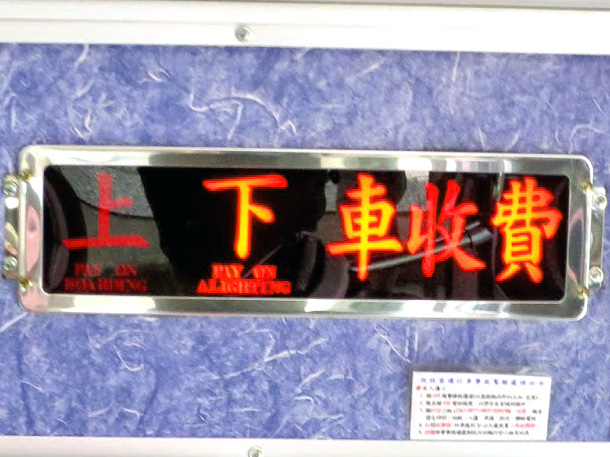 Public Bike Rentals
YouBike
If you are in the city, you can use the Easy Card to ride YouBike's located at MRT Stations and areas throughout the city. In Taipei, this only costs NT$5 ($0.16 USD) for the first 30 minutes. In New Taipei City, Taichung City and Chunghua County, rental is free for the first 30 minutes.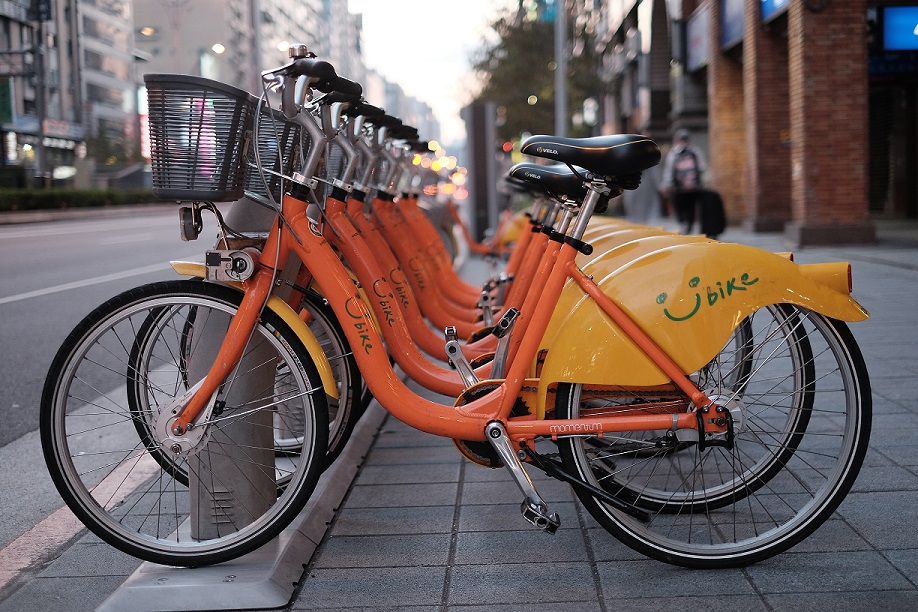 OBike
Another bike rental option is through an app called OBike. You can rent any OBike that is around you and drop these off anywhere you like. The rates here tend to be pricier than YouBike, but it is still cheap. I have used this many times, and I have not even spent more than $3 USD out of the four months that I have been in Taiwan. Sometimes, OBike offers free rides of the day, so this is a great alternative.
(Update July 2019: They might be going out of business soon, as their app hasn't been updated and some users reported that they are unable to login.)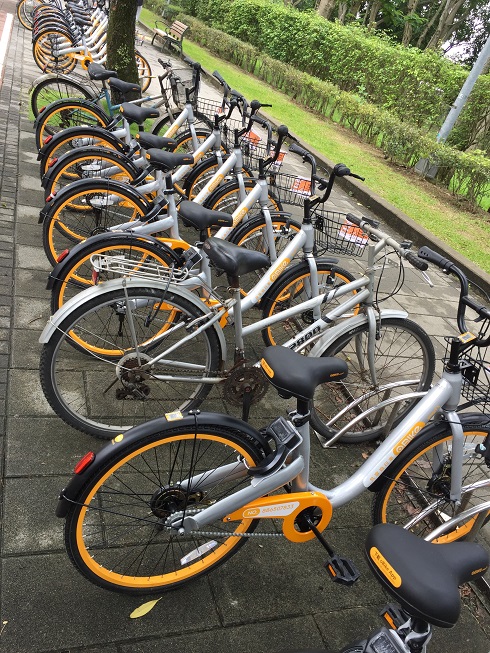 Long Distance Transportation
For traveling to other cities in Taiwan, there are many options.
Taiwan High Speed Rail (THSR)
The
Taiwan High Speed Rail
(THSR, HSR) or 台灣高鐵 is a 349.5 km (217 mi) high-speed rail line that runs from Taipei to Kaohsiung. It runs at a max speed of 300 km/h (186 mph), and it is the fastest way to travel long distances.
A ride from Taipei to Kaohsiung takes approximately 1 hour 34 mins, while driving can take 3.5 to 4 hours. Tickets from Taipei to Kaohsiung costs approximately NT$1500 (~$50 USD).
Also See: Taiwan High Speed Rail Discounts for Foreign Tourists & Solo Travelers– for schedule, pricing, discounts, and where to buy tickets.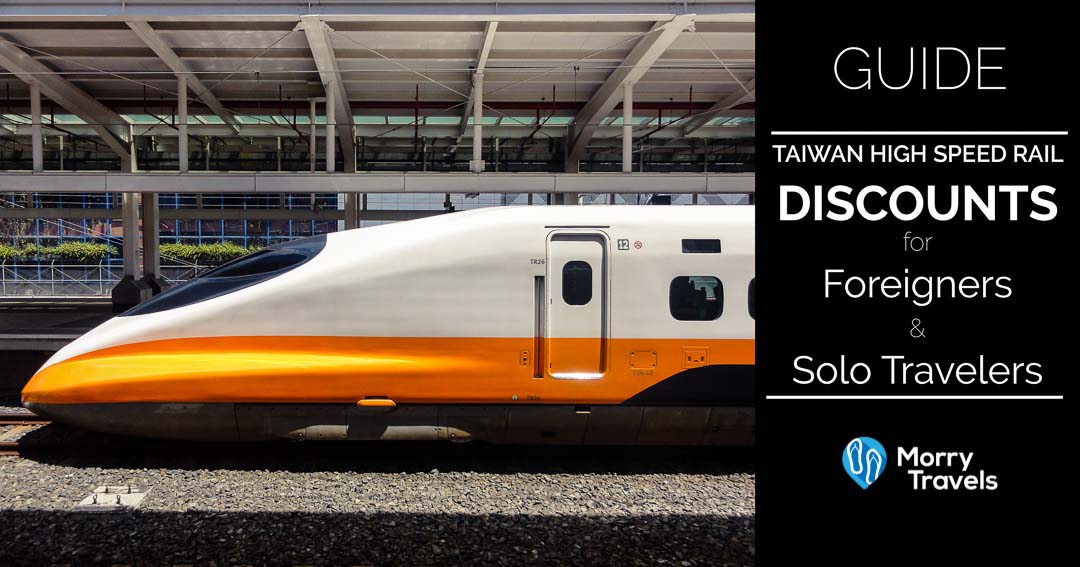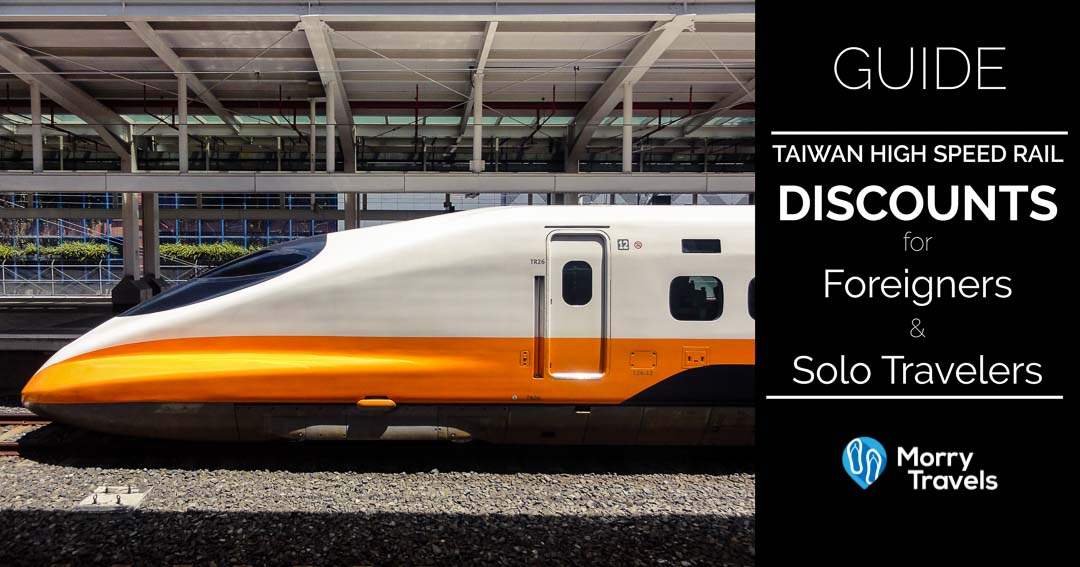 Train (TRA)
The Taiwan Railway Administration runs Taiwan's island-wide railway service. The trains are slower than the Taiwan High Speed Rail, but it is a still a cheap and convenient way to reach many destinations. A train ride from Taipei Main Station to Kaohsiung takes roughly 4.5 hours to 6 hours, and tickets cost between NT$800 – NT$900 ($26 – $30 USD). Their ticketing system is mostly in Chinese, so make sure to write down the Chinese name of your destination.
Long Distance Buses
Buses are available adjacent to Taipei Main Station. A trip from Taipei to Kaohsiung takes roughly 5-6 hours and costs between NT$400 – NT$700 (~$13 – $23 USD).
There are a couple different bus operators from Taipei to Kaohsiung:
CHEAPEST: Kuo-Kuang

MID RANGE: UBus

HIGHER END: Aloha Bus
*See the Taiwan Bus Website for the full schedule.
Private Rentals
To rent a car or scooter, you will need an international driver's license, but there are some shops that do not check.
Car Rental
If you prefer to drive, you can rent a car from the airport or from companies throughout the city.
Scooter Rental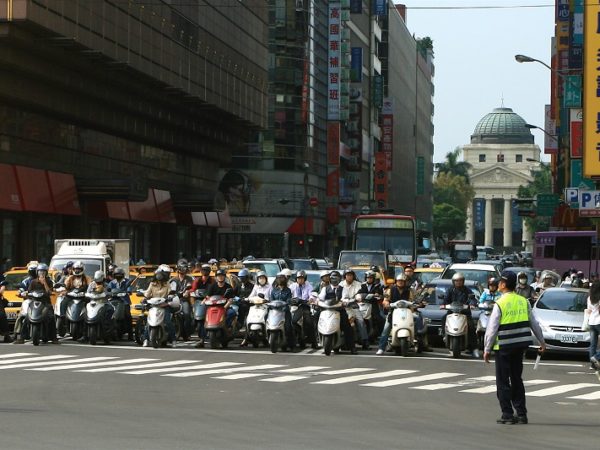 You can rent a scooter from shops around the cities. A scooter rental usually goes for around NT$500 ($16-$17 USD) per day.
Gas Scooters:
You need an International Driver's License to rent the
gas scooters.
Electrical Scooters: You DO NOT need an International Driver's License to rent these. They tend to go slower and for shorter distances between charges.
Final Thoughts
Taiwan has many ways to get around. The best and cheapest way would be by public transportation such as the MRT or Public Bus. If you prefer to get some exercise in, then using YouBike or OBike is a good option. Whichever choice you choose, you will still get to experience a piece of Taiwan.
READ MORE: Taiwan High Speed Rail Discounts for Foreign Tourists & Solo Travelers

ALSO SEE: Taipei Taiwan Airport Transportation Discounts Guide