Christmas Gift Exchange in Taiwan | CHANGE CHRISTMAS X STRANGERS (CCXS)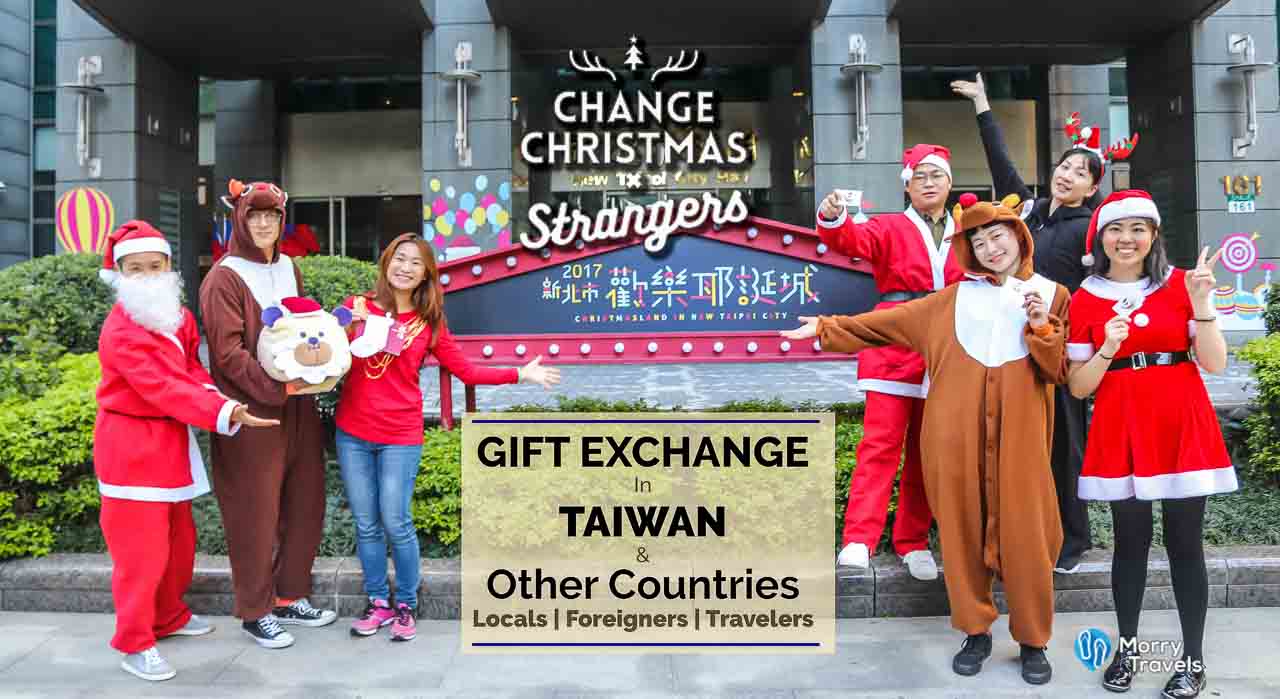 Christmas Gift Exchange in Taiwan with Strangers, Locals, Foreigners, & Travelers
INTRODUCTION
CHRISTMAS GIFT EXCHANGE IN TAIWAN WITH STRANGERS. It is Christmas Season in Taipei, and over the weekend, I volunteered to be the photographer for a gift exchange event between strangers organized by Change Christmas X Strangers (CCXS). Christmas is not as widely celebrated here like in Western countries, but it has been gaining popularity over the years. So where can you exchange Christmas gifts in Taiwan with strangers if you are a foreigner or a traveler?
BACKGROUND
CCXS formed in 2010 in Taipei, and what started out as a small event with 60 people the first year has now expanded to over 1000 participants in 2017, with participating cities from all over Taiwan and expanding to other countries such as Japan, Malaysia, and Hong Kong. Their mission is to see the participants' smiles when they receive their gifts.
HOW IT WORKS
Every year, volunteers gather to organize the gift exchanges, and anyone interested in volunteering or participating can sign up.
Participants: Each participant has to prepare a gift worth at least NT$300 (~$15 USD, ¥1135JPY) along with a hand-written card.
Volunteers: Volunteers dress up in Santa and Reindeer outfits and will meet up with participants at a predetermined date/time and place to exchange gifts. The volunteers will then take your gift and exchange with another participant at another predetermined date/time and location.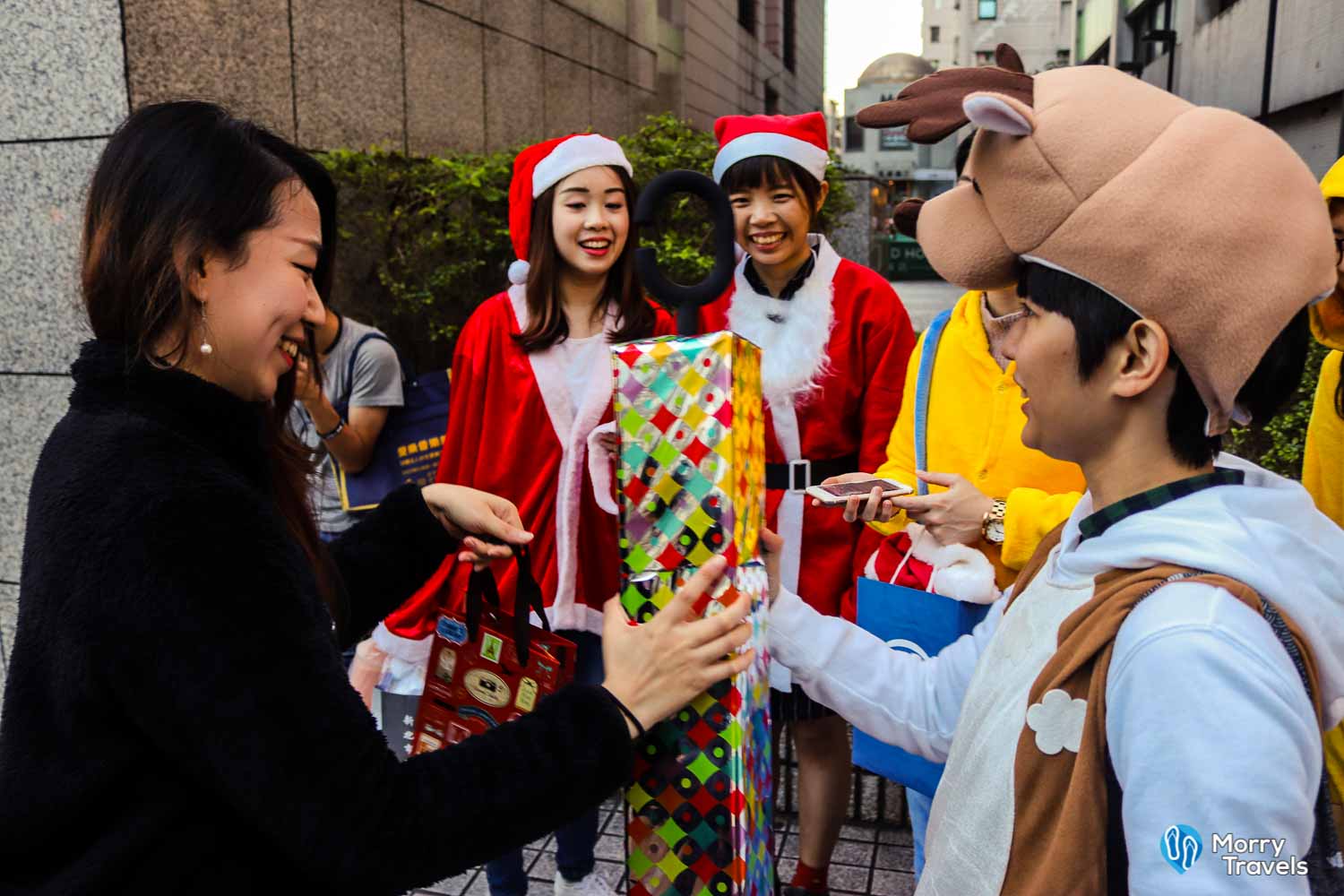 Partnering With Hostels
In order for CCXS to expand their reach, they have partnered with a few hostels to allow local, solo, and foreign travelers to participate as well. This means participants can have a chance at receiving gifts from foreign towns and countries. Their list of hostels are continuously expanding year after year.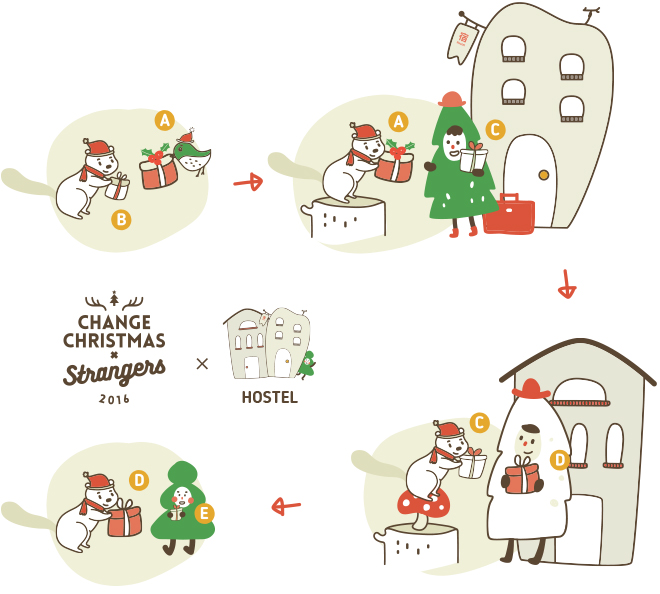 COLLABORATION WITH THE MAYOR
This year, CCXS collaborated with the New Taipei City City Government to promote the organization. This is a huge stepping stone because the New Taipei City City Mayor prepared a personal gift and signed card to show his appreciation. The gift exchange took place in front of the New Taipei City Government Building, which I was lucky to photograph.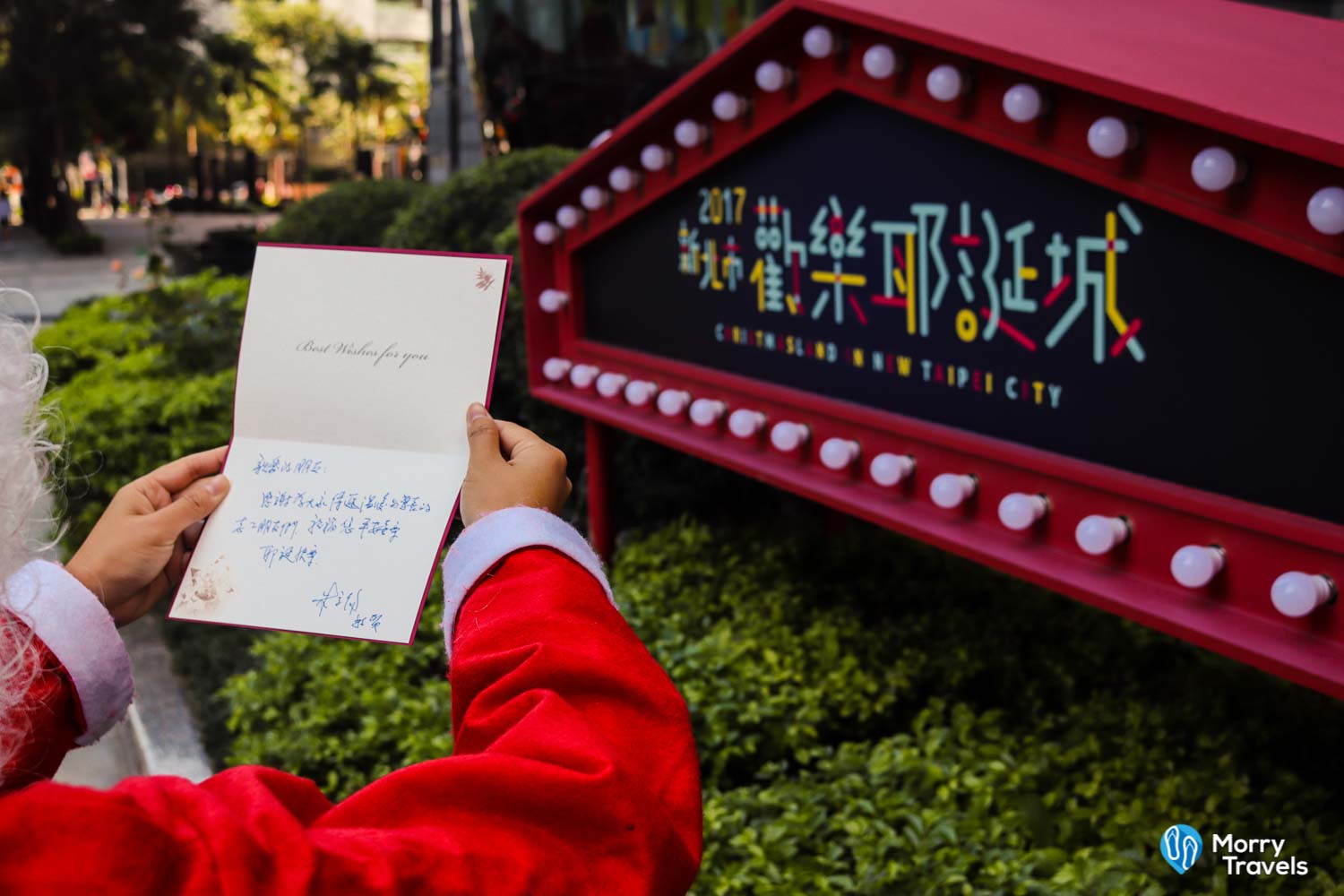 SIGNING UP
At the time of writing, Christmas has already passed, but CCSX is always recruiting new volunteers and participants for the upcoming year. You can contact them via the following ways:
CONCLUSION
Change Christmas x Strangers has found a great way to organize gift exchanges between strangers. Locals, foreigners, and travelers alike can all participate, and I wish I knew about this organization a bit earlier. Since they have not formally formed the non-profit organization, they are not allowed to accept donations or funding of any kind, but they are open to accepting volunteers and partnerships with various organizations.
For more information, you can contact them via channels above.
GALLERY
Here's the full gallery from my shoot over the weekend.