Tainan First Hotel Hostel Review
Review of Tainan First Hotel's Shared-Dorm Hostel Rooms
INTRODUCTION
When visiting Tainan, there are many options to stay at. The Tainan First Hotel is probably the cheapest dormitory-styled hostel I've stayed in during my trip in Taiwan so far.
Location
Tainan First Hotel is a bit far from the Tainan Train Station. The only way to get there is either by walking or taking the bus and walking the remainder of the way. The lack of a MRT system in Tainan makes getting around a bit harder. There are a few bars nearby and some restaurants, but it's not close to any night markets. 7-11 and Family Mart are right next door.
Address: No. 148號, Kangle Street, West Central District, Tainan City, 700
Price
The reason why I chose this hotel was mainly due to its price. At under $13USD a night, this place is a steal.
Rooms
You get what you paid for. This hotel is pretty old.
The shared dorm room is on the 8th (top) floor, and the elevator only goes up to the 7th. So you will need to carry your luggage up one level. There's no AC in the hallways. The bunk beds are cheap and will shake a lot whenever someone moves a little. The mattresses are not comfortable. There is AC in the room, which is good.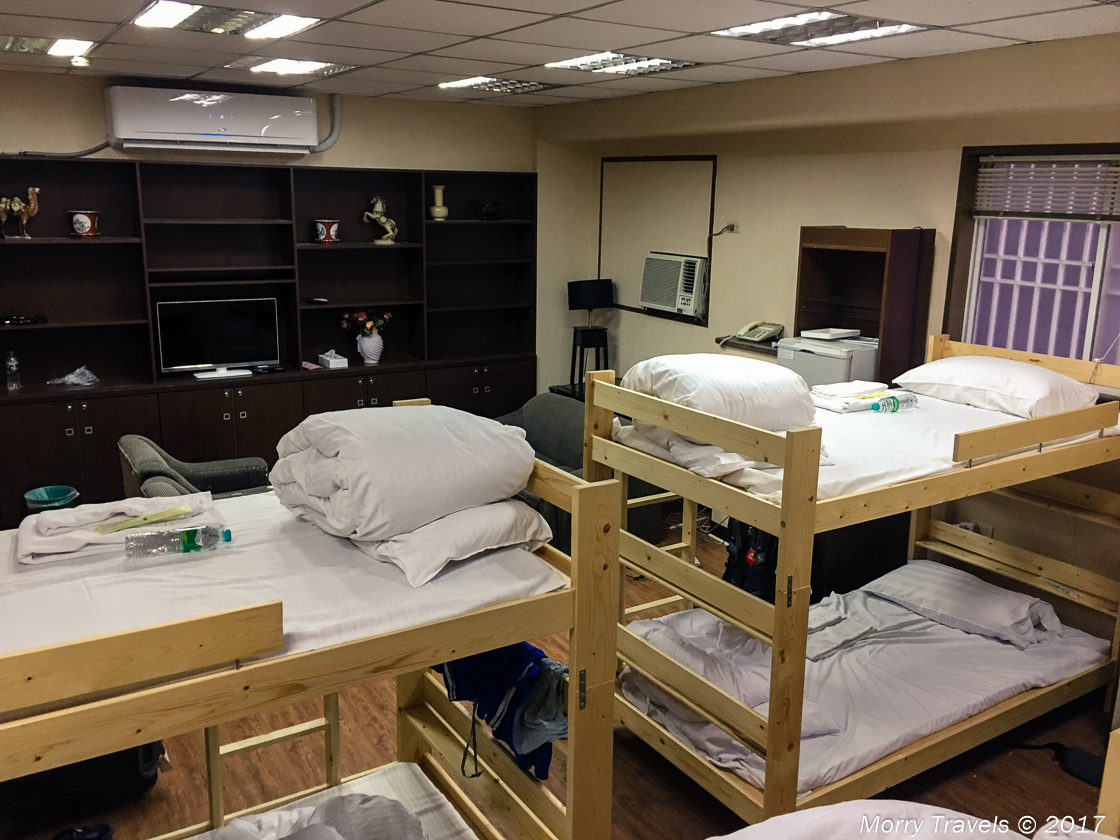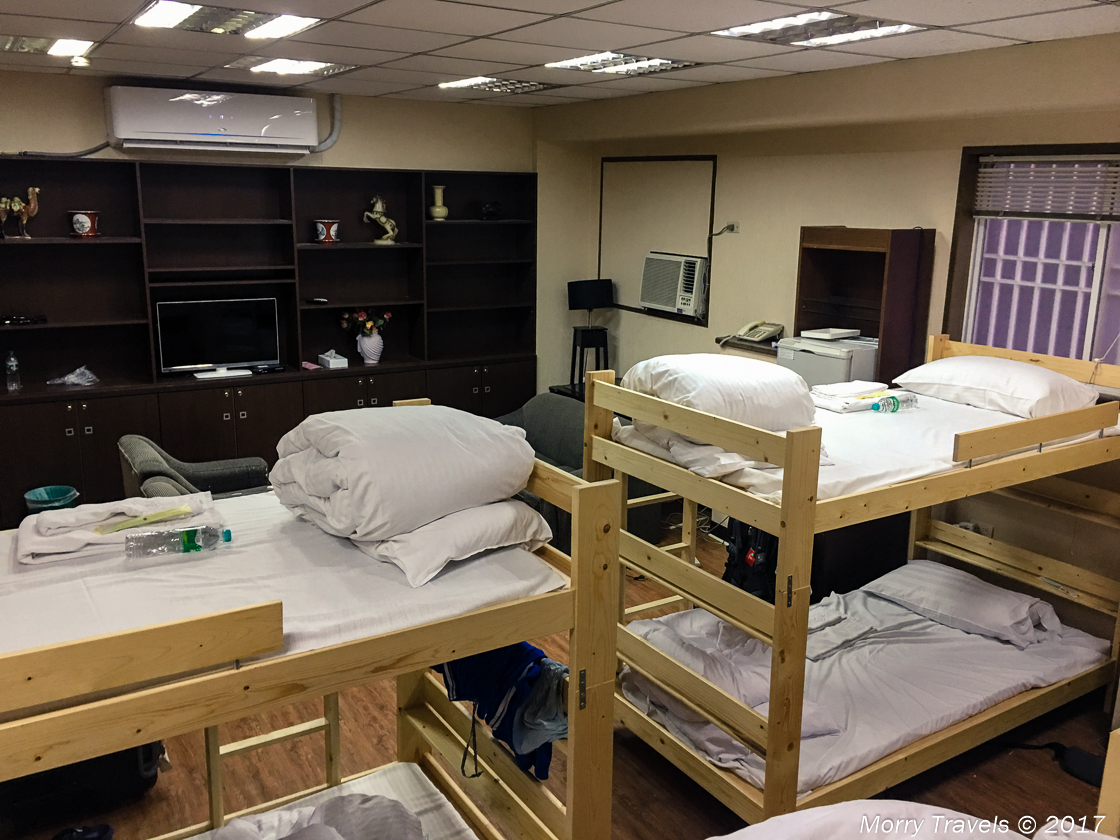 Bathrooms
There is only one bathroom shared between two dorm rooms, and each room has 8 beds. So you will need to wait a long time for the bathroom. Furthermore, the bathroom is very basic. The tub is a one person basin that only goes up to your knees, so in order to shower without water splashing everywhere, you will need to sit down. Shampoo and body wash is provided.
Common Area
The lobby area has free water, tea, and coffee, and some couches, but they lack any specific areas where you can get work done.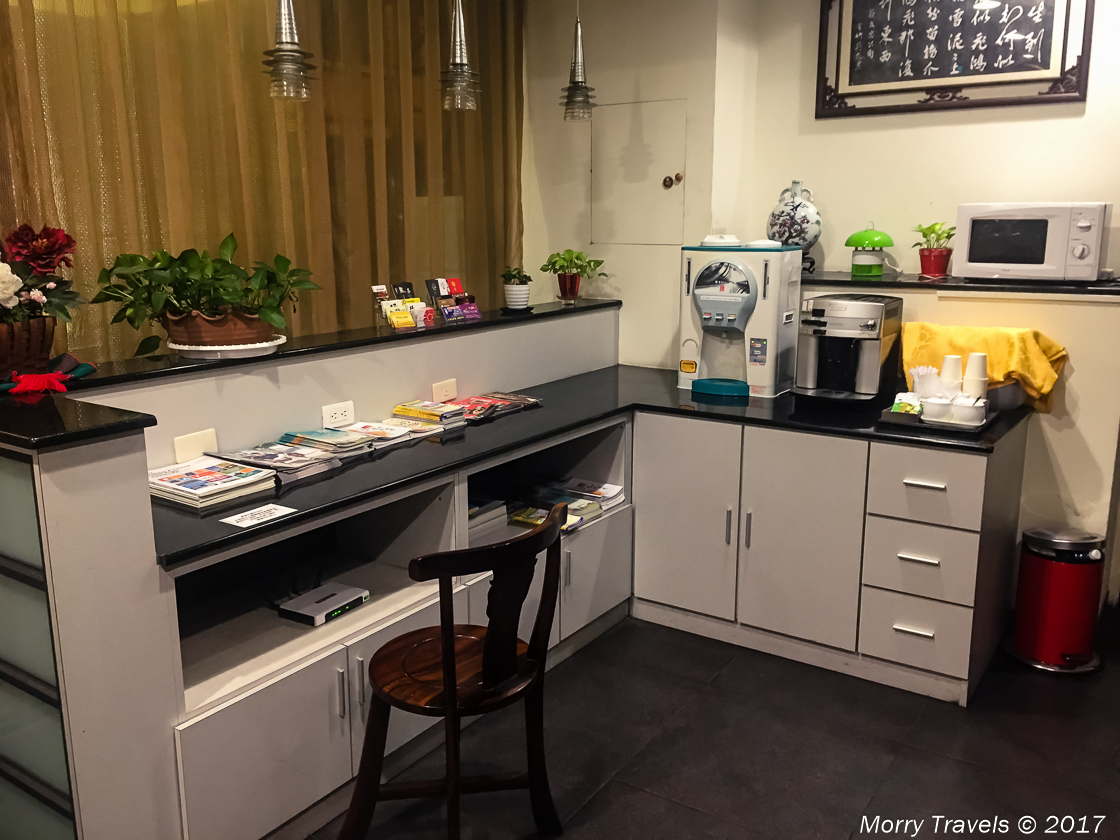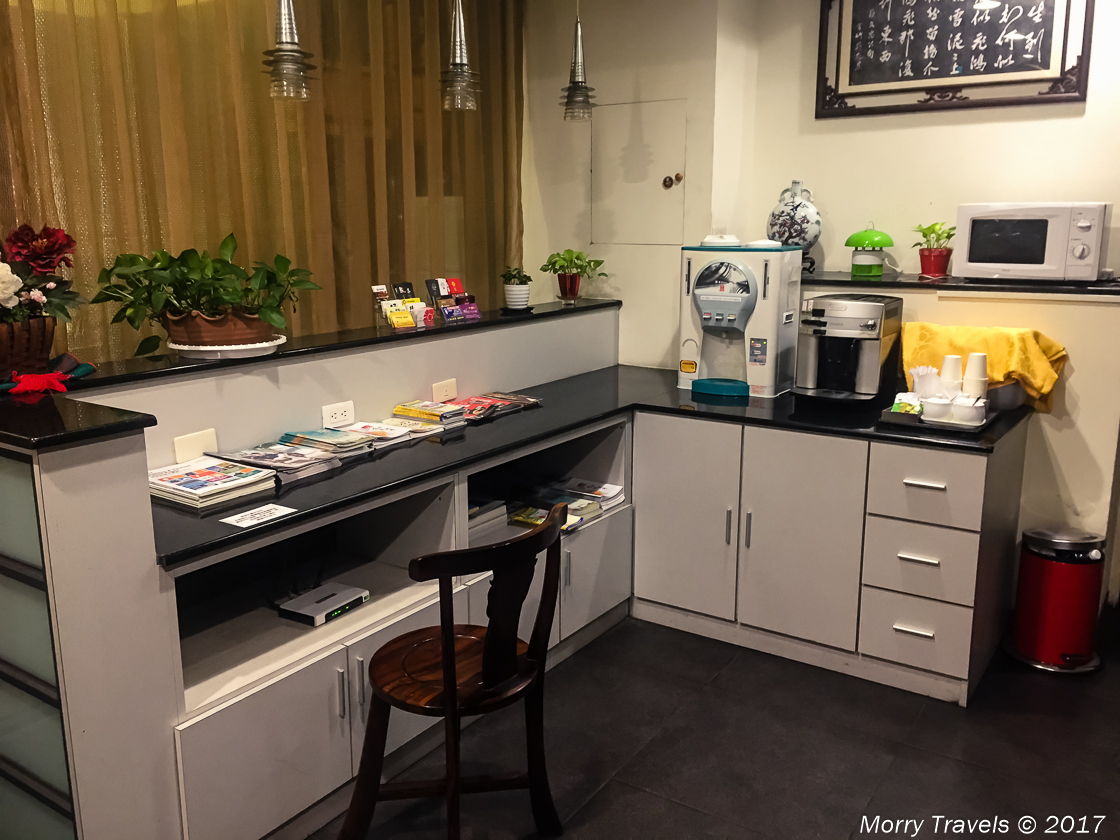 WiFi
Free wifi is provided on each floor. Speeds and connectivity are fast with no disconnects. Score: 5/5
Amenities
Free breakfast is provided but it ends by 9am. I never woke up in time for it so I can't comment much here.
Free refillable water, tea, and coffee is provided, although this is very typical here.
Towels and toothbrush is provided.
They advertise that they have free bike rentals, but in reality they only have one bike, so it's not that available.
Social Environment
Again, when staying in a hostel environment, meeting people is a hit or miss. It really depends on the crowd at the time. Lucky for me, I've met some great people here, and the entire dorm room bonded and went out for drinks together.
Conclusion
Overall, for the price, I can't really complain. It's super cheap and helped me save some money. With free breakfast provided at this price, it is a bargain. I wouldn't expect too much from here.
Review overview
Summary
5.3 Review Score PROS: Fast WiFi, Cheap | CONS: Far from train station, Not much close by, Not enough bathrooms, Low Quality