D-Well Hostel Kaohsiung Review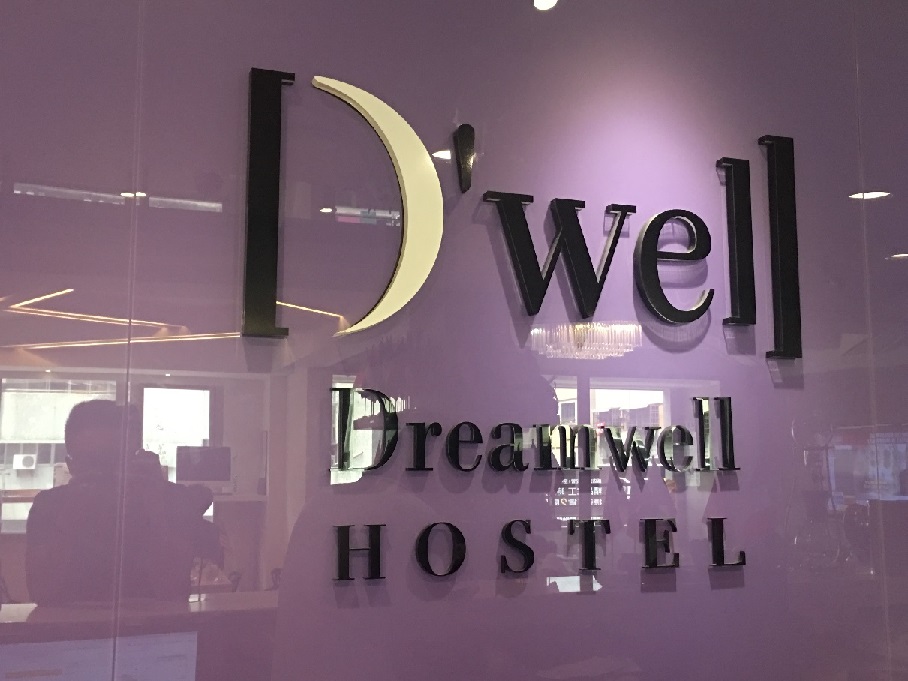 Review of D-Well Hostel in Kaohsiung, Taiwan
INTRODUCTION
My second experience in a hostel is located at D-Well Hostel Kaohsiung. I originally booked 7 nights here before I came down from Taipei, but I decided to cancel the rest of my nights here after 2 nights and booked a different location–Backpackers Inn Kaohsiung. Read on to find out why.
Location
D-Well Hostel Kaohsiung is located in a convenient location in the Sanduo Shopping District 三多商圈, a 3-minute walk from the Sanduo Shopping District MRT Station. It is also located right across the Xingzhong Night Market 興中夜市, so it is in a convenient location for cheap food. If you want to be in a perfect shopping location, this spot might be right for you.
Address: 806, Kaohsiung City, Qianzhen District, 三多三路211號3樓
Facilities
Reception/Common Area/Lounge: This is located on the 2nd floor of the building. In order to get there, you have to go up a flight of stairs. There is no elevator, so if you have luggage, you will have to drag it up. There is A/C on this floor, a tiny kitchen counter area with sink, utensils/plates, free tea and coffee, and drinking water.
Rooms: The rooms are located on the 2nd floor as well as the 3rd floor. There is an A/C unit in each room, however, the hallway in the third floor has no A/C and can get super hot. Rooms can either be a shared-coed dormitory room or an all-female dormitory room. Blankets, sheets, and pillows are provided. The beds, however, are not comfortable at all, and sleeping in it for a night gave me backaches. There is also no privacy curtain or lockers in the rooms.
Bathrooms: There is a female and male bathroom on each floor. The bathrooms, however, have no A/C, and this is where my main concern with this location lies. In the hot and humid summer, it gets really hot in there, especially in the toilets. It's like sitting in a sauna in there. Being in there for more than 5 minutes means me coming out completely drenched in sweat. Highly uncomfortable. Even after showering, it's so hot that I'm sweating before I even finished getting dressed. The bathrooms are also not super clean.
Service
The staff were all really nice. They were helpful and will answer any of your questions. No complaints here.
Amenities
Lockers: None provided, even for personal items like backpacks and important documents. They have a storage closet for you to put your luggage, but no one watches over it.
WIFI: Wifi is fast and connection is strong, even on the third floor.
Breakfast: Toast is provided in the mornings. They also said dinner will be provided from 8PM-11PM as well, but from the two nights I've been there, there was no dinner. I always view free food as an addition and not necessarily a requirement.
Environment
There tends to be a lot of school kids here. I'm not entirely sure where they are from, but on one of the nights I was there, the lounge/reception area was off limits because they were holding a class there. It also tends to get really loud. Luckily I stayed on the 3rd floor. During the day, it's more quiet and I was able to get some work done on my laptop.
Conclusion
Now, the main reason why I decided to cut my stay short was based on a few factors: Super hot and uncomfortable bathrooms, uncomfortable beds, no lockers, and really loud kids (although this might not be the hostel's fault, the hostel did allow for classes to be held in the lounge area). All this made my stay pretty uncomfortable, and I rather pay a cancellation fee than be stuck there for another 5 days. So don't believe a lot of the reviews you read online about this hostel. If you come from the U.S., this might be a place that you might want to reconsider, unless you are not as picky as me.
Review overview
Summary
6.5 Review Score PROS: Nice Staff, Fast WiFi | CONS: No AC in Bathroom, Lots of Kids, No Lockers