Backpackers Inn Kaohsiung Hostel Review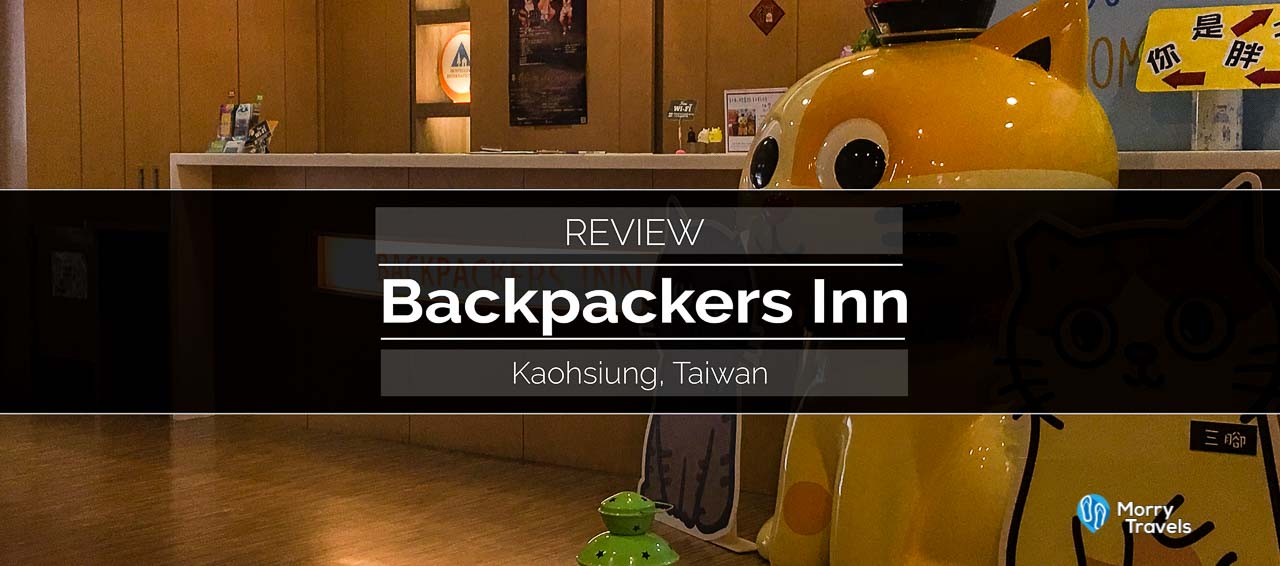 Review of Backpackers Inn's Shared-Dorm Hostel Rooms, in Kaohsiung, Taiwan
INTRODUCTION
After my previous experience with D'Well Hostel, I decided to cut my stay there short and switch over to Backpackers Inn Kaohsiung, near the Central Park. I picked this hostel mainly based on its location, as D-Well Hostel was in an area that's not really to my liking. They also have a cute cat theme in the lobby, if that's something you like.
Location
Backpackers Inn Kaohsiung is conveniently located right across the street from the Central Park MRT station. Its central location makes it walkable to many places such as night markets, bars, and clubs. Also, having a nice park right across the street means you have a nice place to go for a stroll or a run.
Address: No. 548, Zhongshan 2nd Road, Xinxing District, Kaohsiung City, 800
Price
The price here fluctuates depending on the dates you booked. I booked for four days during the week here, and I ended up paying a bit more than average, between $16-$17 USD per night, which is unusual. Their prices are usually a bit lower, between $13-$14 USD a night.
Rooms
The rooms are a bit tiny in my opinion. Beds were all cramped together, and lockers are tiny. The bed is above average for a hostel room, but because they are boxed in, the AC cannot reach the beds. It can get pretty stuffy and hot in there.
Bathrooms
Bathrooms are shared as usual. There's no AC in the bathrooms so it can get hot in there. Bathrooms are a bit old as well, and toilet stalls are a bit small for taller people. The sink area is very basic.
Amenities
There's a tiny kitchen area for use in the lobby, with utensils and plates available for all to use. They also have some snacks and instant noodles that you can purchase. There really isn't a separate workstation area, so you will have to use whatever tables you see available. The great thing that they do provide are directions to landmarks and points of interest in Kaohsiung that you should see.
WiFi
WiFi is a bit spotty in the rooms, so you can really use it mainly in the lobby. Speeds are decent in the lobby and connection is strong. It will be better if the reception is good in the rooms.
Service
Service is as expected. They come up to clean the rooms every day. The staff at the lobby counter are helpful when asked. Nothing to complain about here.
Environment
As with most hostels, the social environment can be a hit or miss. I have seen families and students come here, as well as some foreigners. It can get loud at times, so this place isn't really somewhere you want some quiet time to rest, unless you get one of the private rooms.
Conclusion
Overall, I had a decent stay here. Nothing really stood out to me except for its location. It is a great area to explore and get around, but due to its central location, prices everywhere are a bit more expensive. I would stay here if you just want something convenient.
Review overview
Summary
7.8 Review Score PROS: Central location, Directions to Points of Interest | CONS: Spotty WiFi in the rooms, Can get Loud, No AC in Bathroom, Not modern.