Backpacker 41 Hostel, Taichung, Taiwan Review
Review of Backpacker 41 Hostel's Shared-Dorm Rooms in Taichung, Taiwan
INTRODUCTION
Backpacker 41 Hostel Taichung is a true hostel experience, and I recommend it if you want to see how it's like socializing in a typical hostel-like atmosphere.
Location
Backpacker 41 Hostel, Taichung is located in the Central District, a 9-minute walk from the Taichung Train Station (Note: This is the regular train station and not the high speed rail station). It is located in an area with lots of history, and there is a foreign restaurant street and electronic shop street close by. However, it is not close to any night markets or nightclubs.
Address: No. 59號, Jiguang Street, Central District, Taichung City, 400
The hostel itself is a bit hard to find, as it is located in a small street. The sign is also only in Chinese. Just look for the 7-Eleven Sign, and you will see it.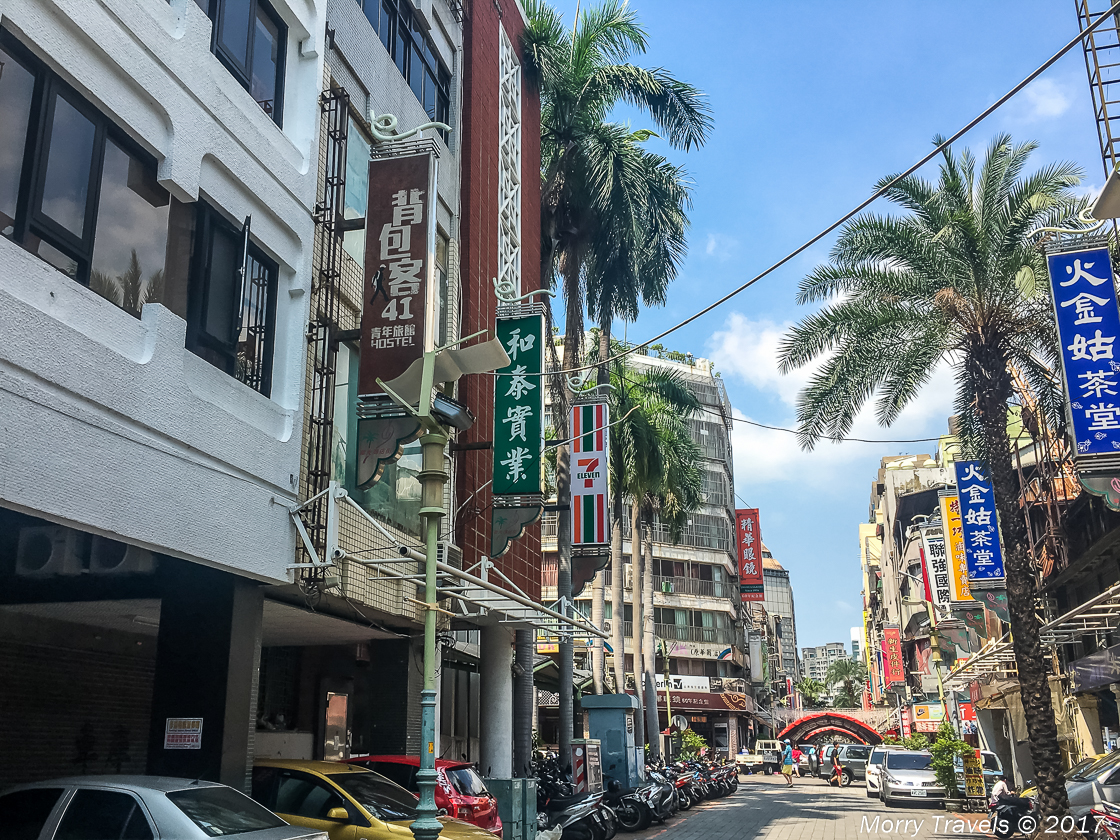 Price
The price is average for a hostel stay in Taiwan, just under $15USD a night.
Rooms
After staying in so many different hostels here, I can say this is pretty average. The rooms do not have AC from 11AM-3PM, which is a major annoyance if you want to sleep in past 11AM. There is no AC in the hallways or bathrooms. Be prepared to sweat like a pig outside your rooms.
The rooms are same gendered rooms, with 10 beds per room. It is a bit packed, so your quality here depends on the people you room with.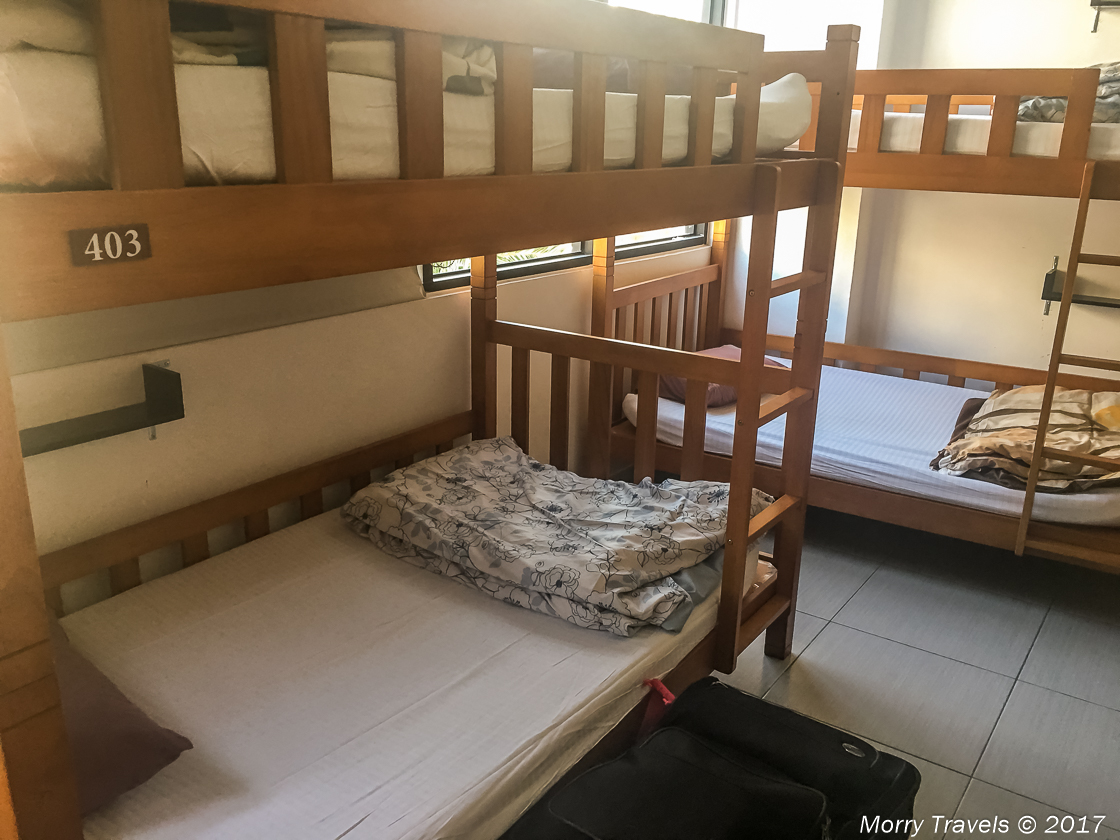 Bathrooms
The bathrooms are shared between both sexes. There are two toilet stalls, four shower stalls, and one common sink area with roughly 5-6 faucets. The showers do not get crowded even with so many people sharing, but sometimes you do need to wait for the toilet stall.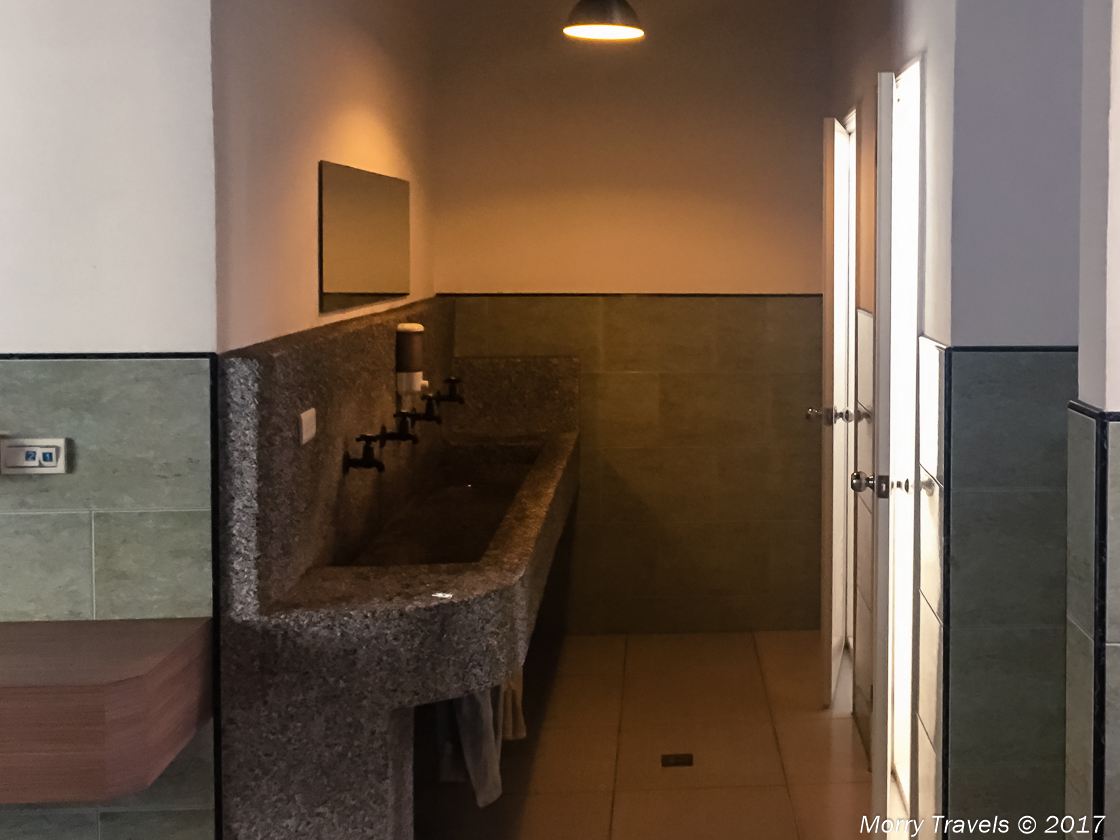 Common Area
There is a TV in the common area with a few tables. Free refillable water, utensils, plates, and coffee/tea are provided. A sink area is available as well. The common area is a bit small and there tends to be a lot of people here.
Social Environment
I do enjoy the social element here. This hostel seems popular for tourists and Taiwanese Backpackers and travelers from other areas. I came on a Saturday and they had live singers performing for guests. This went on for the majority of the day. It was a huge plus to the mood here.
Service
The staff here are all very nice and helpful. They have posters on the wall for tours. I was able to sign up for a free tour around the area with an organization called TC Time Walk, and I was able to meet some new people this way. The front desk lady (possibly the owner or manager) was very lively and helpful with recommendations.
The workers clean the rooms everyday. You need to remove the bed sheets, pillow cases, and blanket covers when you checkout. This is pretty typical for hostels.
WiFi
Wifi is generally pretty fast and they have different access points for different areas, so you always have a stable connection. I stayed on the fourth floor and had no issues with connections in the room, even with so many people.
Amenities
No breakfast provided here. Free refillable water, tea and coffee are provided as mentioned above. Utensils are provided.
No towels provided here. Shampoo and body wash available in the shower stalls.
I did not see a laundry area for washing your clothes.
Conclusion
If you want somewhere with a great social environment, then this is the place for you. Wifi is fast and connection is stable. Workers are nice and helpful. Not much else is provided here. It's not the perfect environment to get work done, unless you enjoy people watching and a lot of background noise. For something that's higher quality and more relaxing, look elsewhere.
Review overview
Rooms, Bathrooms & Common Area
6
Summary
8.1 Review Score PROS: Great social atmosphere, Live singer performances, Cheap, Great customer service, Fast and strong WiFi connection | CONS: No AC in hallways and bathrooms, AC shuts off between 11AM-3PM, Loud and packed, No privacy curtains