Top Things to Do in Ho Chi Minh City, Vietnam 2019 | The Ultimate Guide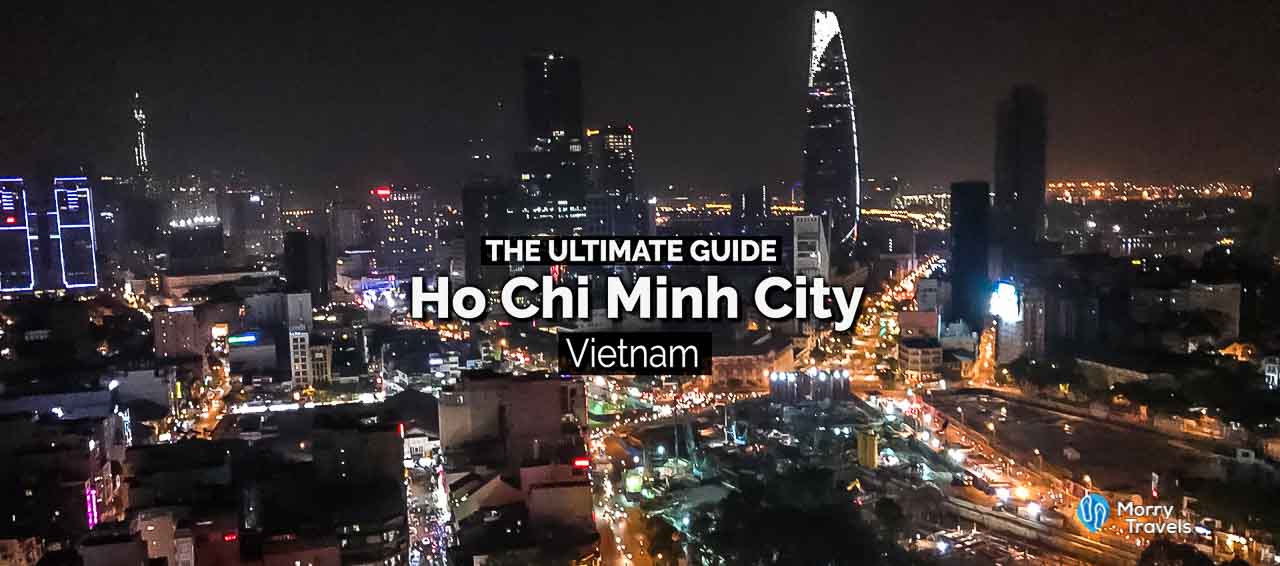 TOP THINGS TO DO IN HO CHI MINH CITY VIETNAM (SAIGON, VIETNAM) + PRE-TRAVEL TIPS 2019
HO CHI MINH CITY: INTRODUCTION
Ho Chi Minh City, located in Southern Vietnam, is typically a starting point for many travelers hoping to explore Vietnam. The city, commonly known as Saigon, played an important role during the Vietnam War. Thus, it is a city with a lot of culture and historical landmarks to visit. It is also the hub for commerce and night life, with plenty of yummy foods and cheap markets to make your trip worthwhile.
PRE-TRAVEL PREPARATION
Visa
*U.S. Citizens require a Visa in order to enter Vietnam.
U.S. CITIZEN REQUIREMENTS: https://travel.state.gov/content/travel/en/international-travel/International-Travel-Country-Information-Pages/Vietnam.html
Passports must have six months' validity remaining and one visa page required for entry stamp.
A digital version of a passport sized photo
The easiest and quickest way to get a tourist visa is to apply online using the E-Visa Option.
Vietnam E-visa is valid for maximum of 30 days, single entry.
It costs $25 and you will get the Visa within 3 working business days.
After you receive the visa, all you need to do is print it out and bring it with you to the airport.
Currency & Exchange Rate
The official currency in Vietnam is the Vietnamese Dong. At the time of writing, the exchange rate is $1 USD to approximately 22,700 VND. If you are from the States, I recommend getting a Charles Schwab Checking Account, if you don't already have one, to make use of their no-foreign transaction/ATM Fees.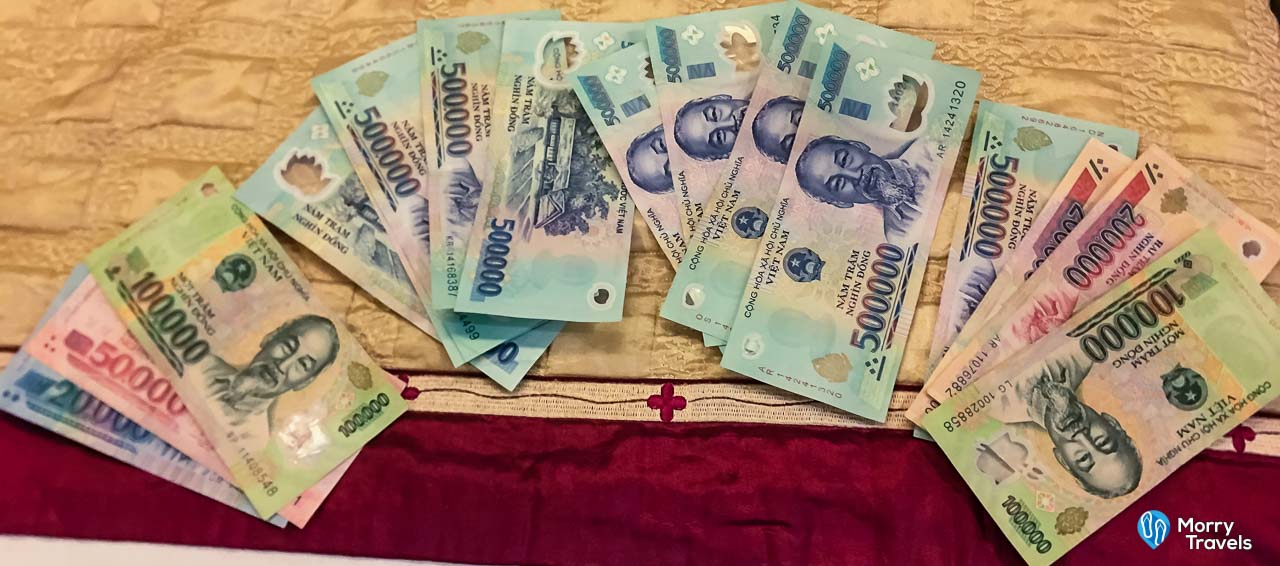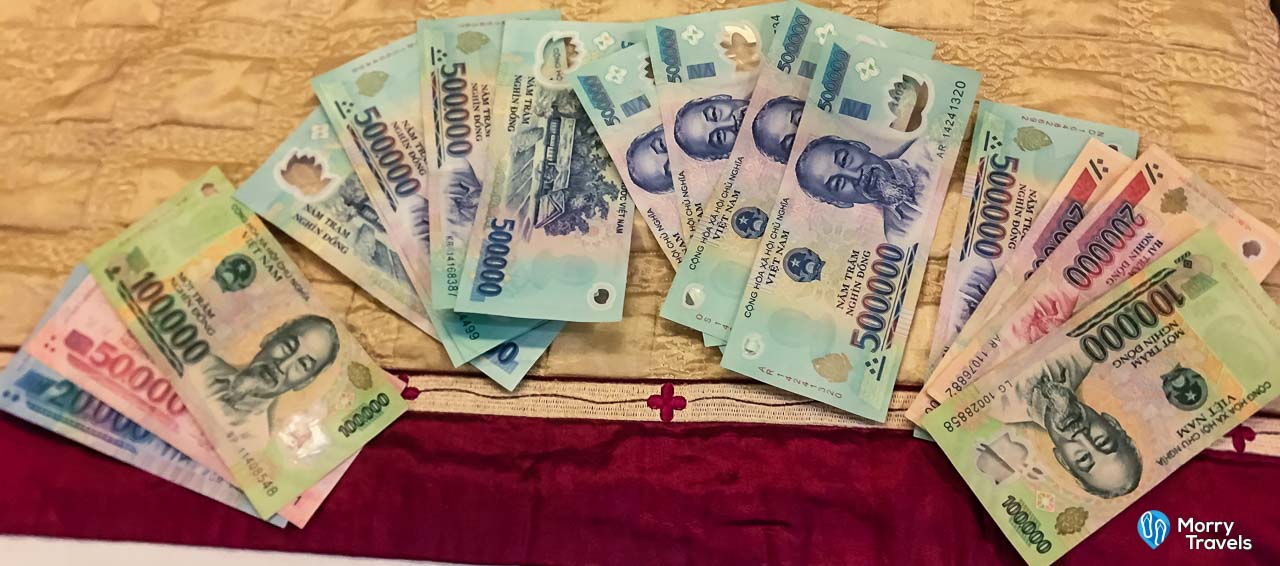 Travel Gear
Vietnam is humid and hot all year round. Winter jackets are not needed. I recommend at the very minimum to bring a money belt to safely hide your important documents.
To see a full list of recommended travel gear, please click here. TO BE UPDATED.
Safety Tips
Vietnam is known for having pickpocketers and thieves. Here are some safety tips to keep in mind:
BE AWARE OF YOUR SURROUNDINGS. Pay attention to people around you and remain vigilant.
DO NOT HOLD YOUR PHONE OR VALUABLES OUT IN PUBLIC. There are a lot of people on motorcycles who can easily drive by and snatch away your belongings.
BE CAREFUL OF ATM CARD SKIMMERS. When using the ATM, pull on the card reader and pay attention to anything that seems out of place. Cover your keypad when entering your PIN.
LOCK UP YOUR VALUABLES IN THE HOTEL. If your hotel provides a safe box, use it! Some hotel staff can take your stuff when they clean your room.
Where to Get the Best Flight Deals?
The websites I use to search for the best flight deals are Google Flights and Skyscanner. I use them both in conjunction with each other. Google Flights is good to get a snapshot of the best dates to fly, while Skyscanner is where I book the flights through.
Where to Stay?
District 1 and District 3 are both fairly safe areas to stay in. I stayed in Thai Binh Hotel, a 10-minute walk away from Bui Vien Walking Street, where all the bars are located. It is a fairly quiet area that is not directly on the noisy bar street but yet close enough to a lot of touristy spots, such as the Chill Skybar and the Ben Thanh Market.
Find an accommodation on Booking.com, Agoda, HostelWorld, or Airbnb.
How to Get Around?
There is no MRT or subway system in Ho Chi Minh City. Therefore, the cheapest and most convenient way to get around is to use either Uber or Grab. Grab is basically the same as Uber, except you get the option to pay with both cash or Credit Card, and the app also has automatic translation from Vietnamese to English for texts sent from the driver. This makes communication a lot easier if you do not know a word of Vietnamese.
TRAVEL TIP #1: Google Maps is your best friend.
TRAVEL TIP #2: Click here for a discount on your first Uber ride!
---
---
TOP THINGS TO DO IN HO CHI MINH CITY
Now on to the good stuff. Ho Chi Minh City itself does not have a lot of nature. If you are staying in Vietnam for more than a few days, I recommend going out of Ho Chi Minh City to other areas. However, there is still plenty to do in the city if you decide to spend more time there. Here is a list of the top things to do in Ho Chi Minh City, Vietnam.
SHOP | Ho Chi Minh's Recommended Markets
Ho Chi Minh City has a couple different markets to shop at, some more pricey than others and some geared more towards tourists. Below is a list of recommended markets you can shop at.
TRAVEL TIP: Remember to bargain for your goods. A good tip to remember is to cut down at least 50% of their value!
➡️ BEN THANH MARKET – DISTRICT 1
Ben Thanh Market is one of the largest and more well-known markets in the area. Here, you can purchase a lot of local crafts, snacks, souvenirs, and fake branded products such as clothing and accessories, There are also food stalls inside where you can have a quick meal or drink, but do take note that the food here is not the best you will find in the city.
Address: Le Loi, Ben Thanh, Quan 1, Ho Chi Minh
➡️ SAIGON SQUARE – DISTRICT 1


Saigon Square is similar to Ben Thanh Market but with lower prices. Just like Ben Thanh Market, a lot of the products are fake brand name products but are of good quality. Since the prices are lower, it is harder to bargain here, but you can still haggle a little if you buy more than 1 item. The market is also air-conditioned, so it's a great place to escape from the heat!
Address: 81 Nam Kỳ Khởi Nghĩa, Bến Nghé, Quận 1, Hồ Chí Minh, Vietnam
Hours: 7 Days a Week, 9AM–9PM
EAT | Saigon's Recommended Restaurants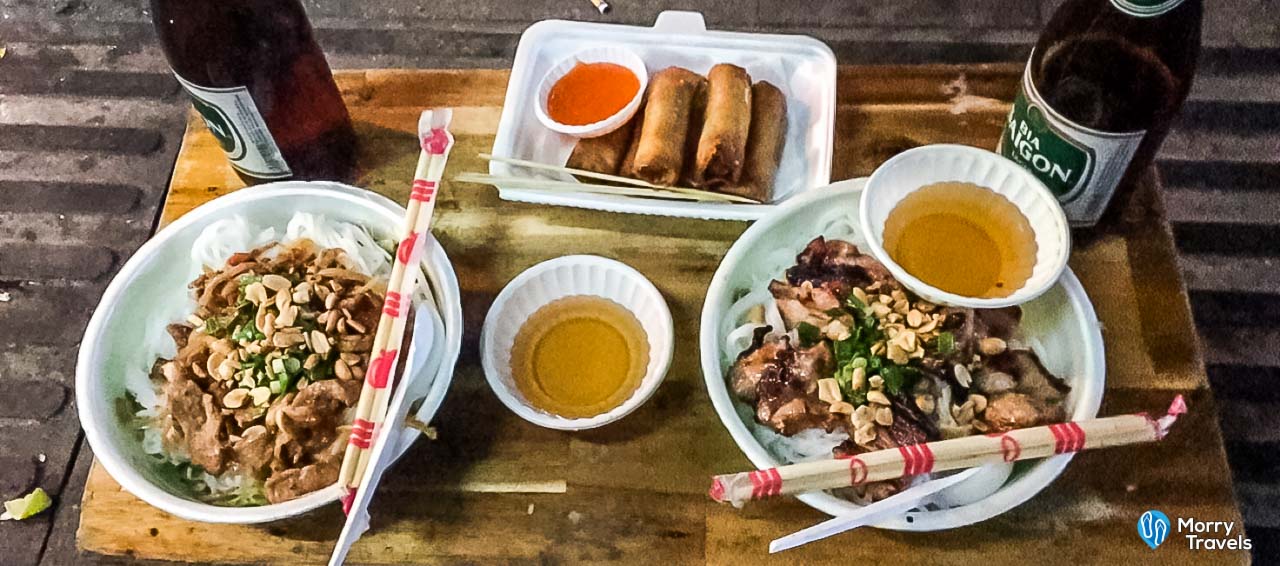 Ho Chi Minh City is all about eating. Food here is super cheap. You can easily get a filling meal for $1-$2 USD.
TRAVEL TIP: Download the Foody App (Google Play, ITunes), the Vietnamese version of Yelp.
Here is a list of some top recommended places to eat some authentic local cuisine.
➡️ BEN THANH STREET FOOD MARKET – DISTRICT 1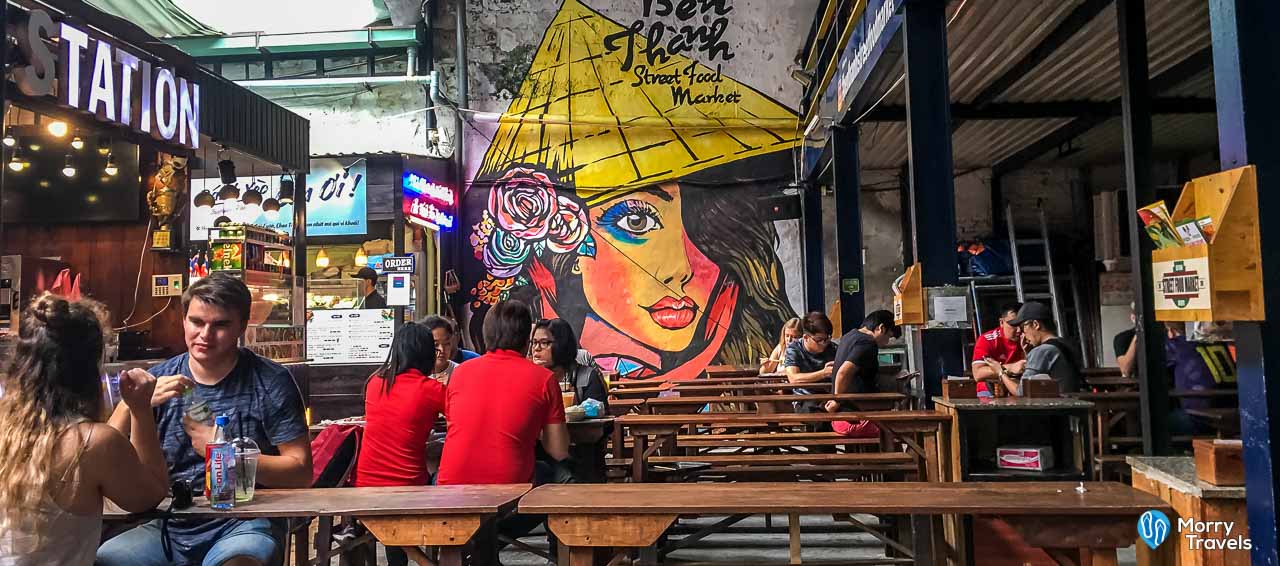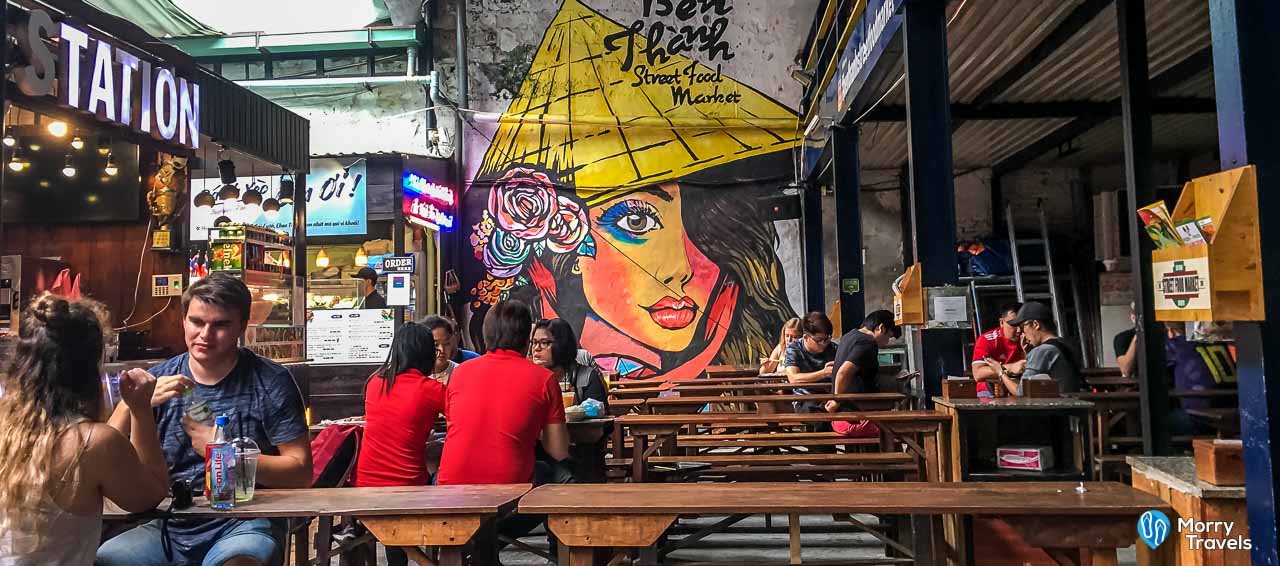 A short walk from the Ben Thanh Market is the Ben Thanh Street Food Market. They have different vendors inside, and the price here tends to be a little higher. I feel like this area is definitely catered more towards the Western taste bud.

Address: 26-28-30 Thủ Khoa Huân, Phường Bến Thành, Quận 1, Hồ Chí Minh 700000, Vietnam
Hours: 7 Days a Week, 9AM–11PM
➡️ CUC GACH QUAN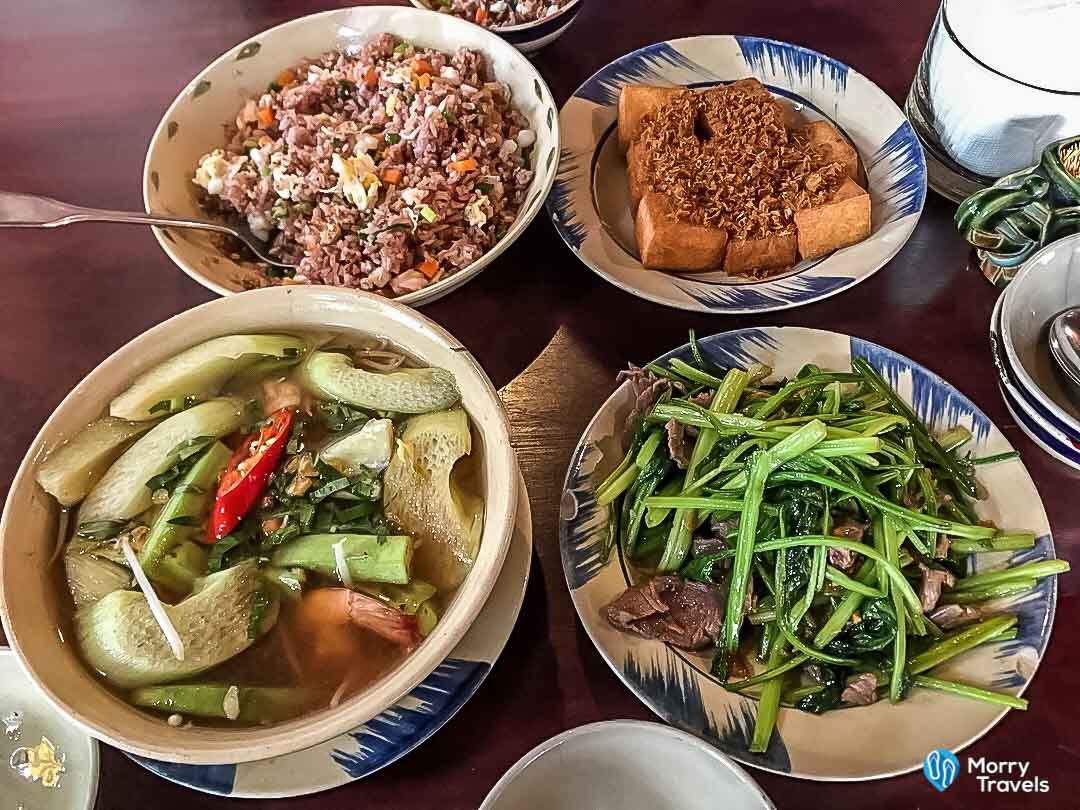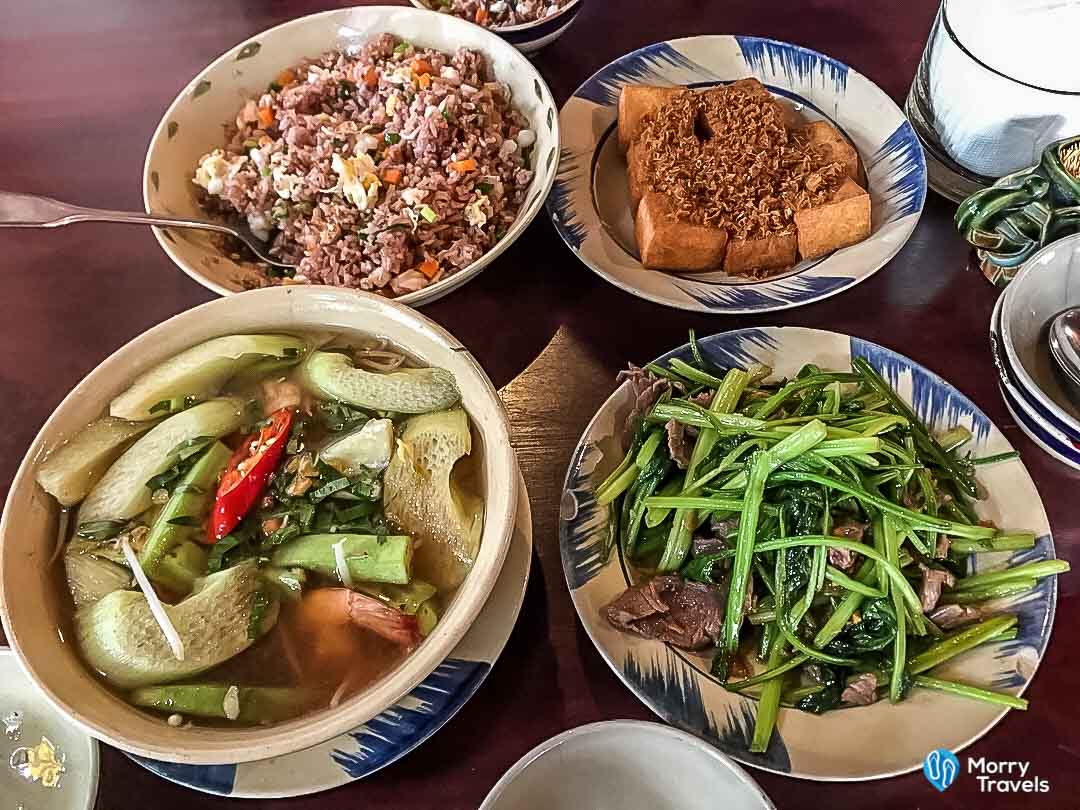 This Vietnamese restaurant serves authentic family style dishes. It is best to come as a group, although you can still try a numerous amount of dishes with just two people. The food here is great, but service is a little lacking. It took almost an hour for us to get our food and drinks, so do not come if you want a quick meal or are in a rush.
Address: 10 Đặng Tất, Tân Định, Quận 1, Hồ Chí Minh, Vietnam
Hours: 7 Days a Week, 9AM–11PM
➡️ THE LUNCH LADY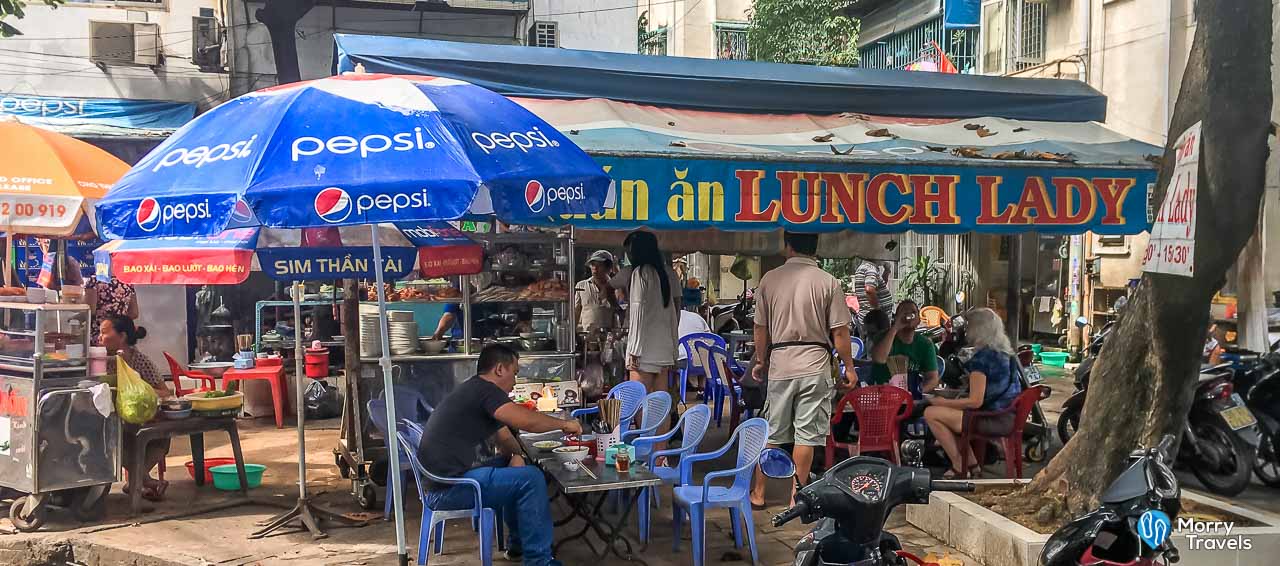 This street food stall is not only famous among the locals, but it was also recommended by Anthony Bourdain on his show, No Reservations.
Address: Hẻm D Chung Cư Nguyễn Đình C, Đa Kao, Quận 1, Hồ Chí Minh, Vietnam
Hours: 7 Days a Week, 11AM–3:30PM
MENU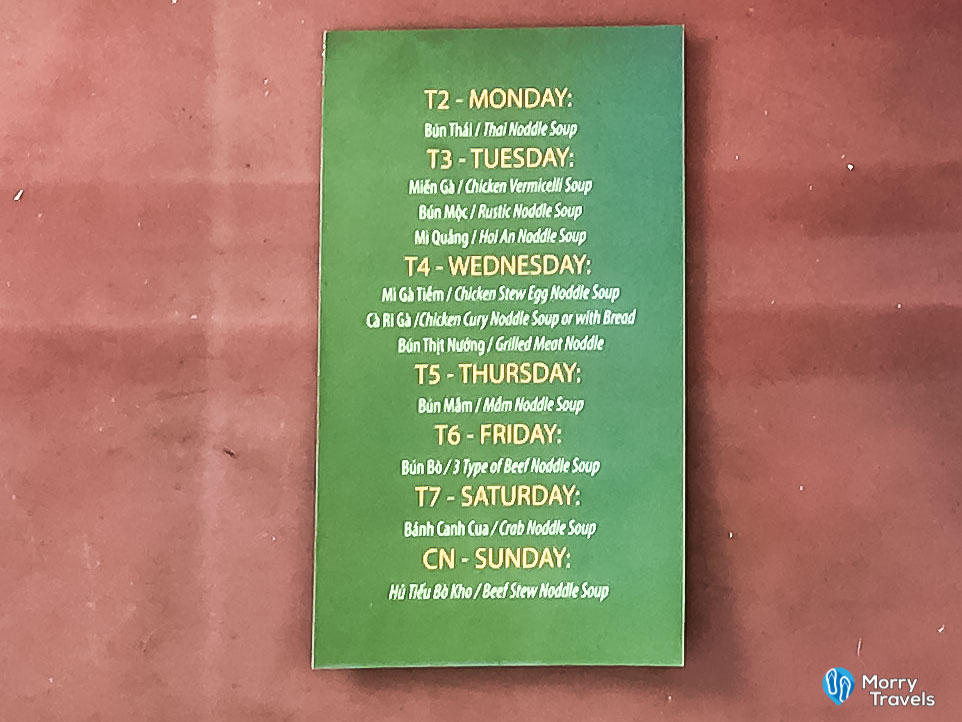 They have a set menu for each day of the week. I went on Saturday, and the dish they served was Banh Canh Cua, or the Crab Noodle Soup. It also comes with sides of spring rolls, egg rolls, and fried tempura shrimp.
➡️ PHO HOA PASTEUR
Come here for some good Pho soup noodles.
Address: 260C Pasteur, phường 8, Quận 3, Hồ Chí Minh, Vietnam
Hours: 7 Days a Week, 6AM–12AM
➡️ HUYNH HOA BAKERY
They are known for their delicious Banh Mi Vietnamese Sandwiches.
Address: 26 Lê Thị Riêng, Phường Phạm Ngũ Lão, Quận 1, Hồ Chí Minh 700000, Vietnam
Hours: 7 Days a Week, 2:30–11PM
➡️ OC DAO NGUYEN TRAI
If you want to be more adventurous, come here and try their snails!
Address: Phường Nguyễn Cư Trinh, District 1, Ho Chi Minh City, Vietnam
PARTY | Saigon's Vibrant Nightlife Scene
Ho Chi Minh City's vibrant nightlife scene is like a toned down version of Bangkok, Thailand's nightlife. Just like in Thailand, I will be careful with who you talk to on the streets and in the clubs. There are a lot of "working girls" who are out trying to make a quick buck off you.
Alcohol is cheap, but be careful when drinking hard liquor, as a lot of brand name bottles are fake. I advise to stick with beer and avoid drinking hard liquor unless it is from a legitimate Vietnamese brand (Vodka only–sealed and branded correctly). A quick Google search for the Vietnamese brand name will tell you whether it is a good brand or not.
With the above in mind, you can definitely have a good time in Saigon.
READ MORE: CLICK HERE FOR A FULL LIST OF SAIGON'S TOP NIGHTLIFE SPOTS IN 2018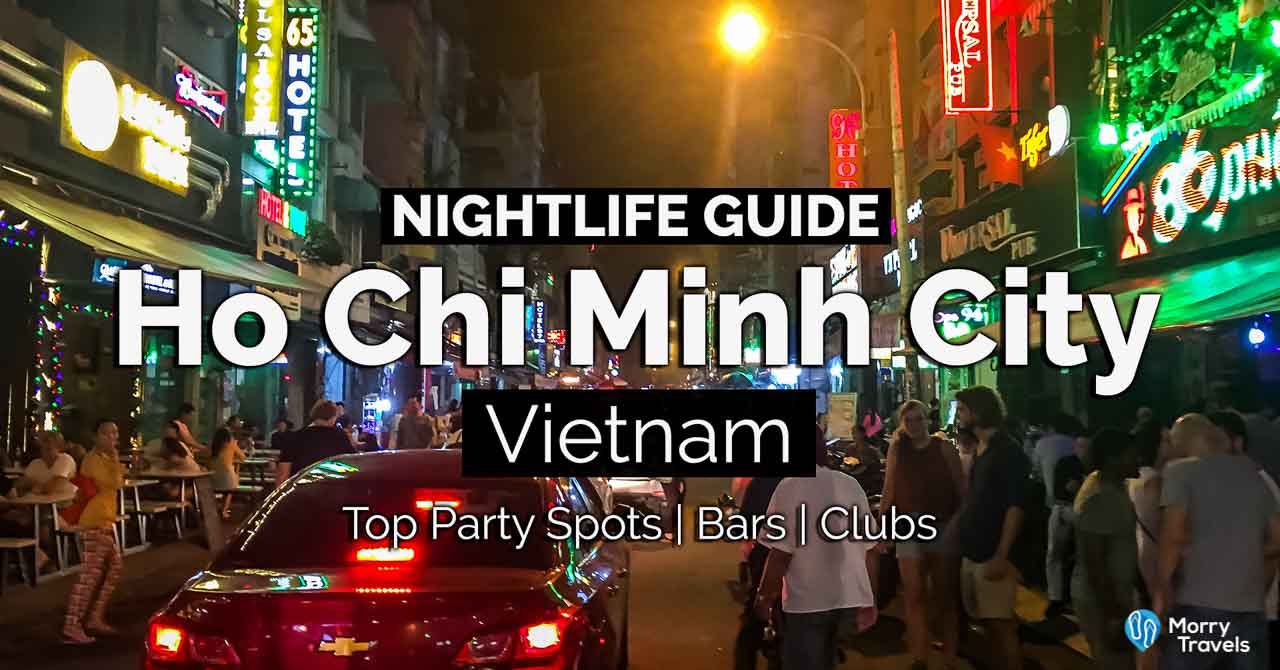 TOUR | Ho Chi Minh's Historical Landmarks
LOCAL TOUR AGENCIES. There are many local tour agencies that can take you around all of Ho Chi Minh's historical landmarks in a day, and the price is pretty cheap. Just talk to a few tour agencies and find the cheapest tour.
ONLINE TOUR AGENCIES. If you want to pre-book a tour online before you arrive, there are different tours you can choose from via KKDay or Klook.
SELF-EXPLORE. If you want more of a free schedule and want to explore the city yourself, here is a list of places you should definitely visit.
➡️ CU CHI TUNNELS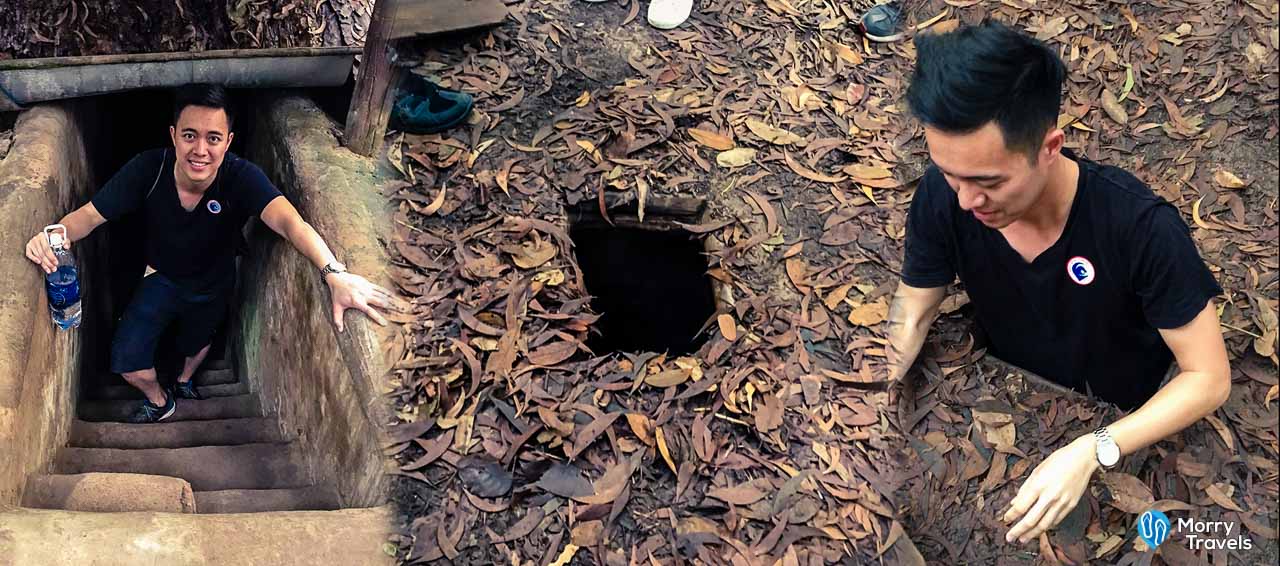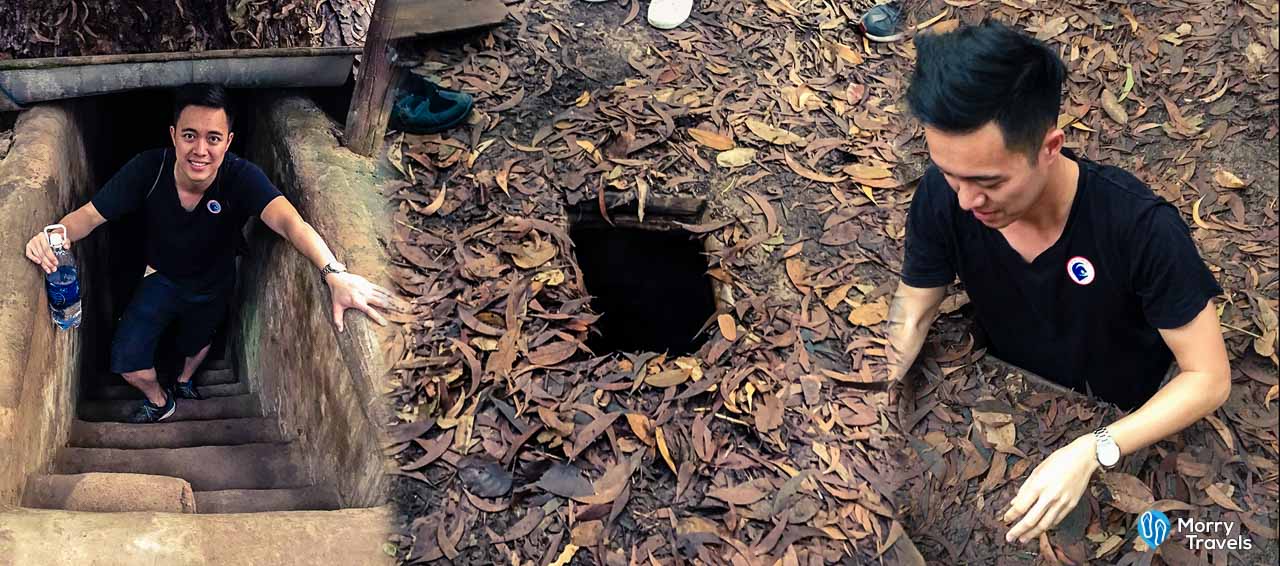 The Cu Chi Tunnels is definitely the top historical spot to visit because it was the location of many military operations during the Vietnam War. The Viet Cong soldiers used the tunnels as a hideout from American soldiers. The life in the tunnels was tough, and you can catch a glimpse of the conditions during your visit here.
The tunnels are located further away from Ho Chi Minh City, so this is the only spot I would recommend booking a tour for. If you try to get there yourself via Taxi, the cost of the round trip transportation will be more than many tours itself. Furthermore, having a tour guide explain and guide you through the history of the tunnels is an added bonus!
You can book a half-day tour via local tour agencies, KKDay, or Klook. The tours include a free hotel pick-up!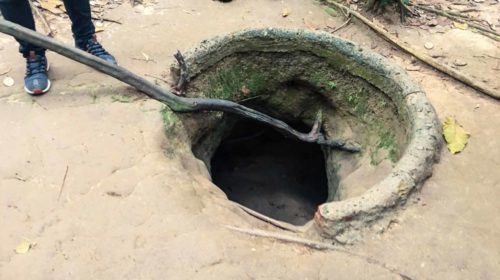 ➡️ INDEPENDENCE PALACE (REUNIFICATION PALACE)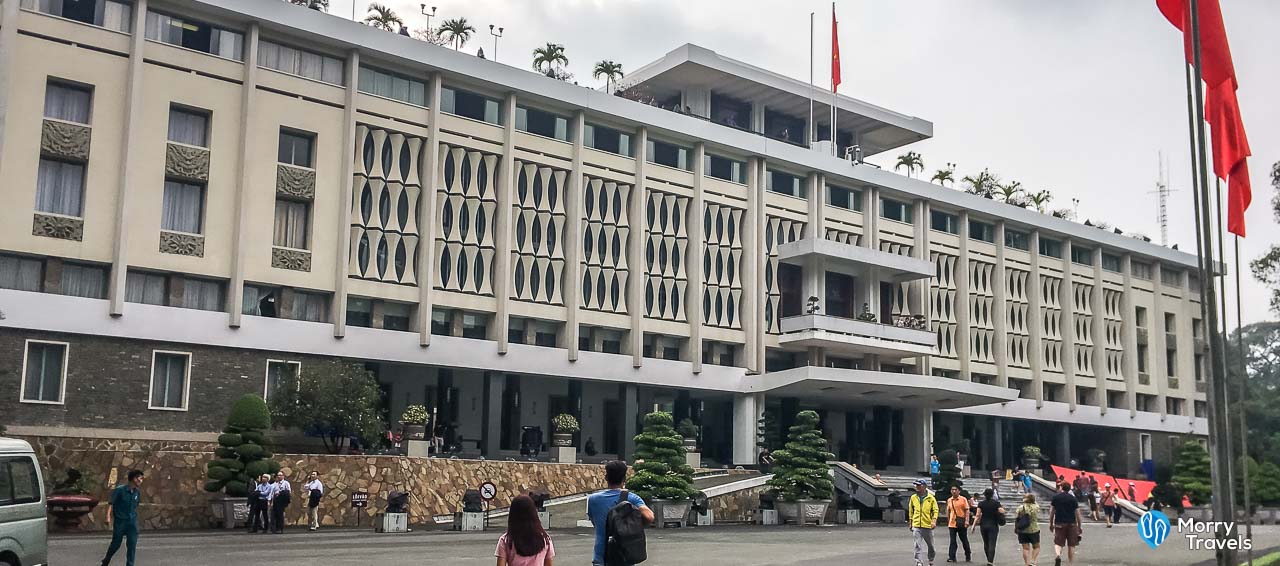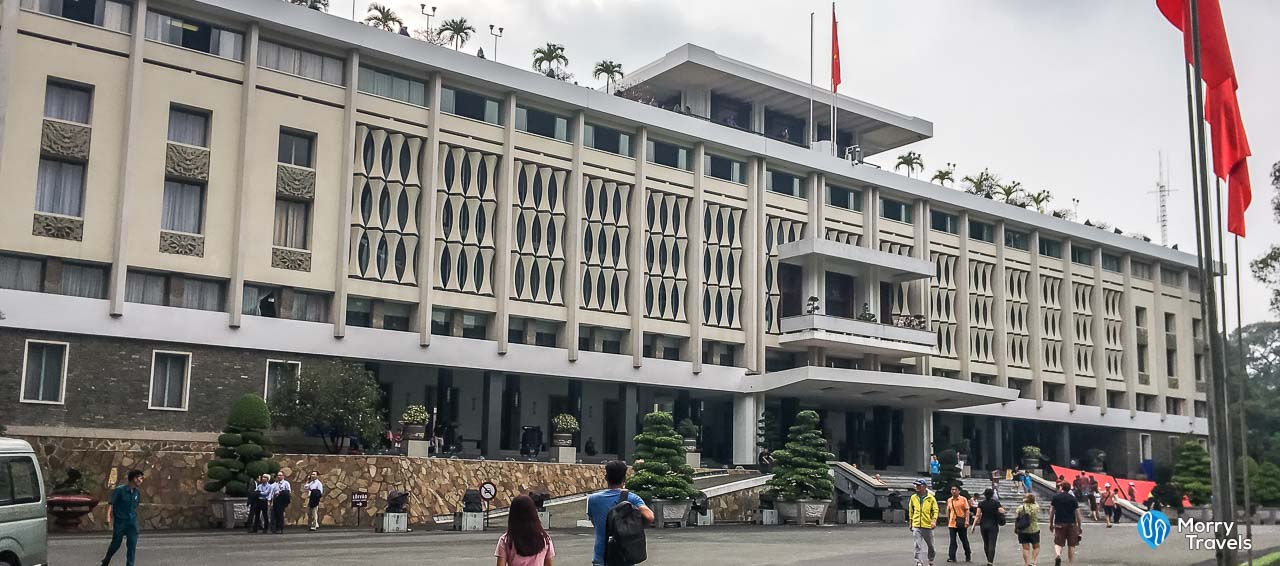 The Independence Palace was the former home of the President of South Vietnam during the Vietnam War and is currently used for official government meetings and events. You can go visit when it is not in use for official government events.
Address: 135 Nam Kỳ Khởi Nghĩa, Phường Bến Thành, Quận 1, Hồ Chí Minh, Vietnam
Hours: Daily 7:30–11AM 1–4PM
Entrance Fee: 30,000 VND (~$1.30 USD)
How to Get There: From the Ben Thanh Market, you can walk there in about 10 minutes.
➡️ WAR REMNANT MUSEUM – DISTRICT 3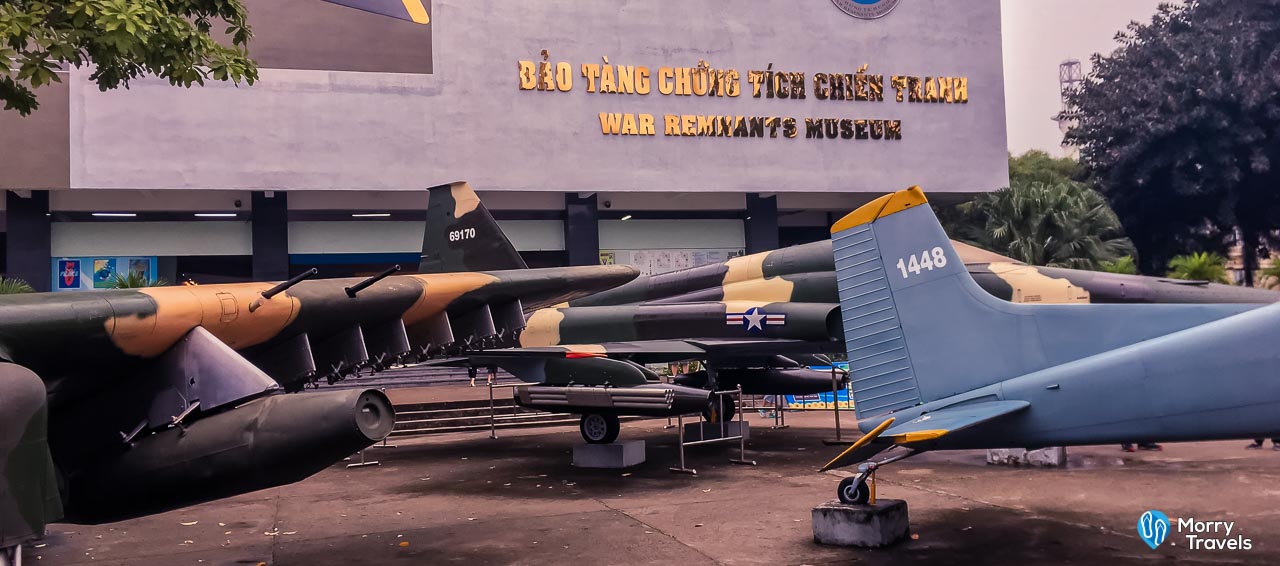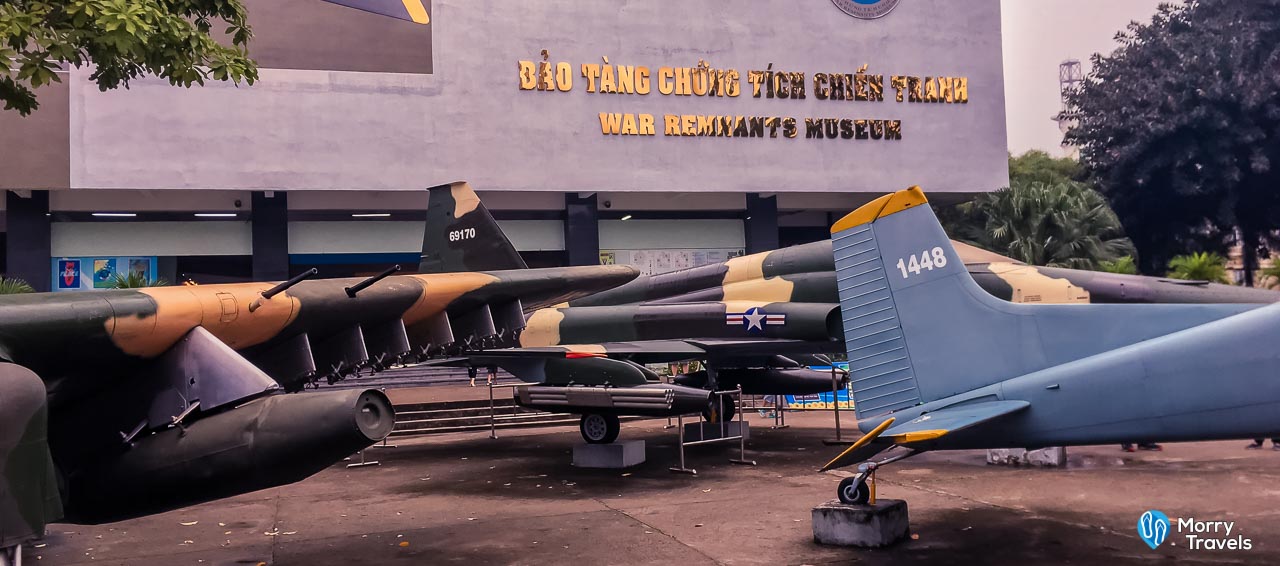 The War Remnants Museum contains exhibits relating to the Vietnam War and the first Indochina War. The exhibits depict the war from a Vietnamese point of view, often one-sided. However, you can see the effect the war had on the civilians–some of the stories are sometimes not heard of in the Western version of the history books. The descriptions are in both Vietnamese and English.
Address: 28 Võ Văn Tần, Phường 6, Quận 3, Hồ Chí Minh, Vietnam
Hours: Daily 7:30AM – 12PM, 1:30PM – 5PM
Entrance Fee: 15,000 VND (~$0.66 USD)
How to Get There: The War Remnants Museum is around a 10 minute walk northwest of the Independence Palace.
➡️ NOTRE DAME CATHEDRAL OF SAIGON – DISTRICT 1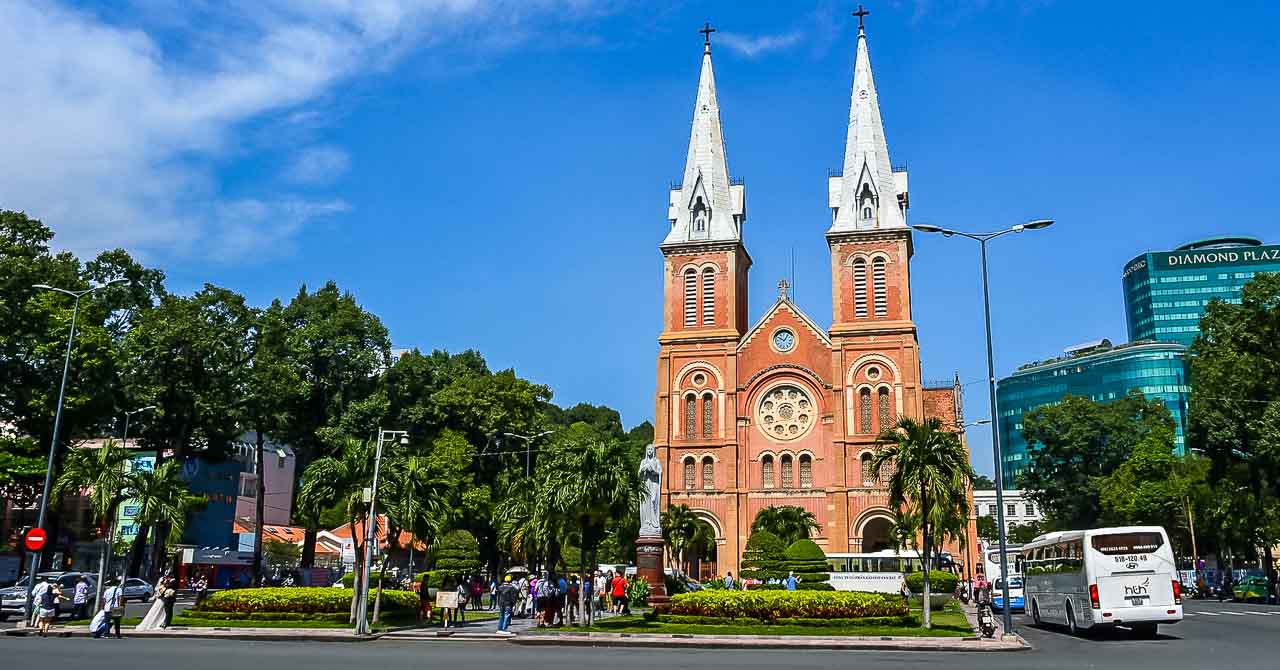 The Notre Dame Cathedral of Saigon was built by the French Colonists between 1863 and 1880 and is by far the most famous landmark in Ho Chi Minh City.
Address: Bến Nghé, tp. Hồ Chí Minh, Hồ Chí Minh, Vietnam
Hours: Weekdays 8AM-11AM, 3PM-6PM (on Sunday's, there's an official mass that begins at 9:30AM that you are welcome to attend)
Entrance Fee: Free
How to Get There: From the Independence Palace, walk northeast.
➡️ SAIGON CENTRAL POST OFFICE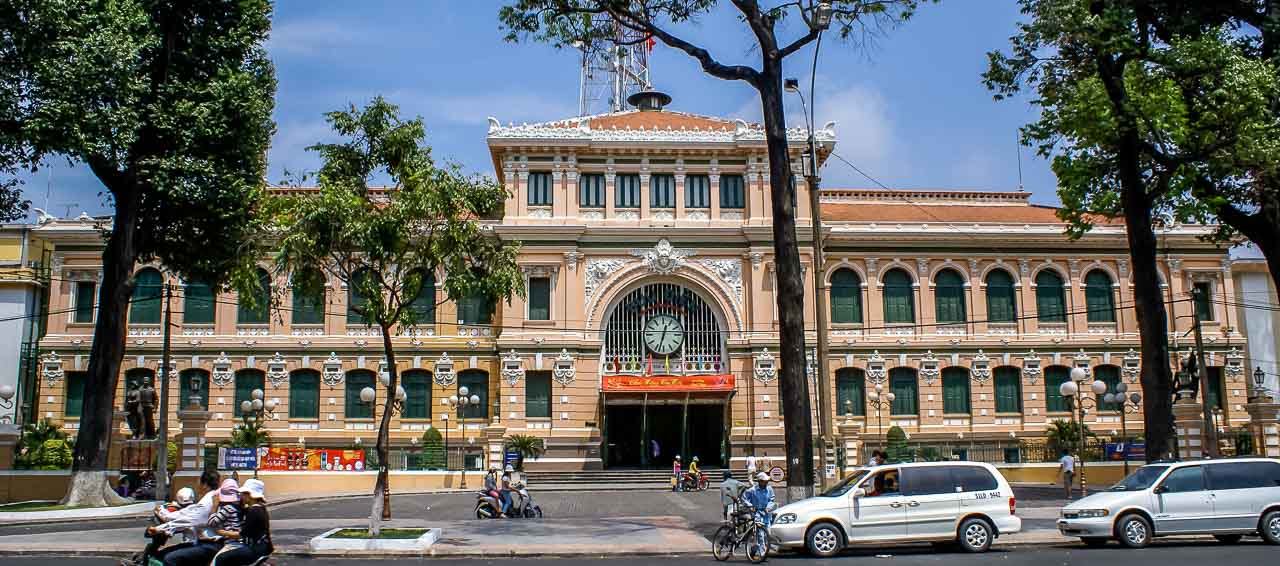 Across from the Notre Dame Catheral is the Saigon Central Post Office, designed by Alexandre Gustave Eiffel, the same guy who designed the world famous Eiffel Tower.
Address: 02 Công xã Paris, Bến Nghé, Quận 1, Hồ Chí Minh, Vietnam
Hours: Weekdays 7AM-7PM, Saturday 7AM-6PM, Sunday 8AM-6PM
Entrance Fee: Free
How to Get There: Once you're at the Notre Dame Cathedral, walk across the street.
➡️ SAIGON OPERA HOUSE (MUNICIPAL THEATRE)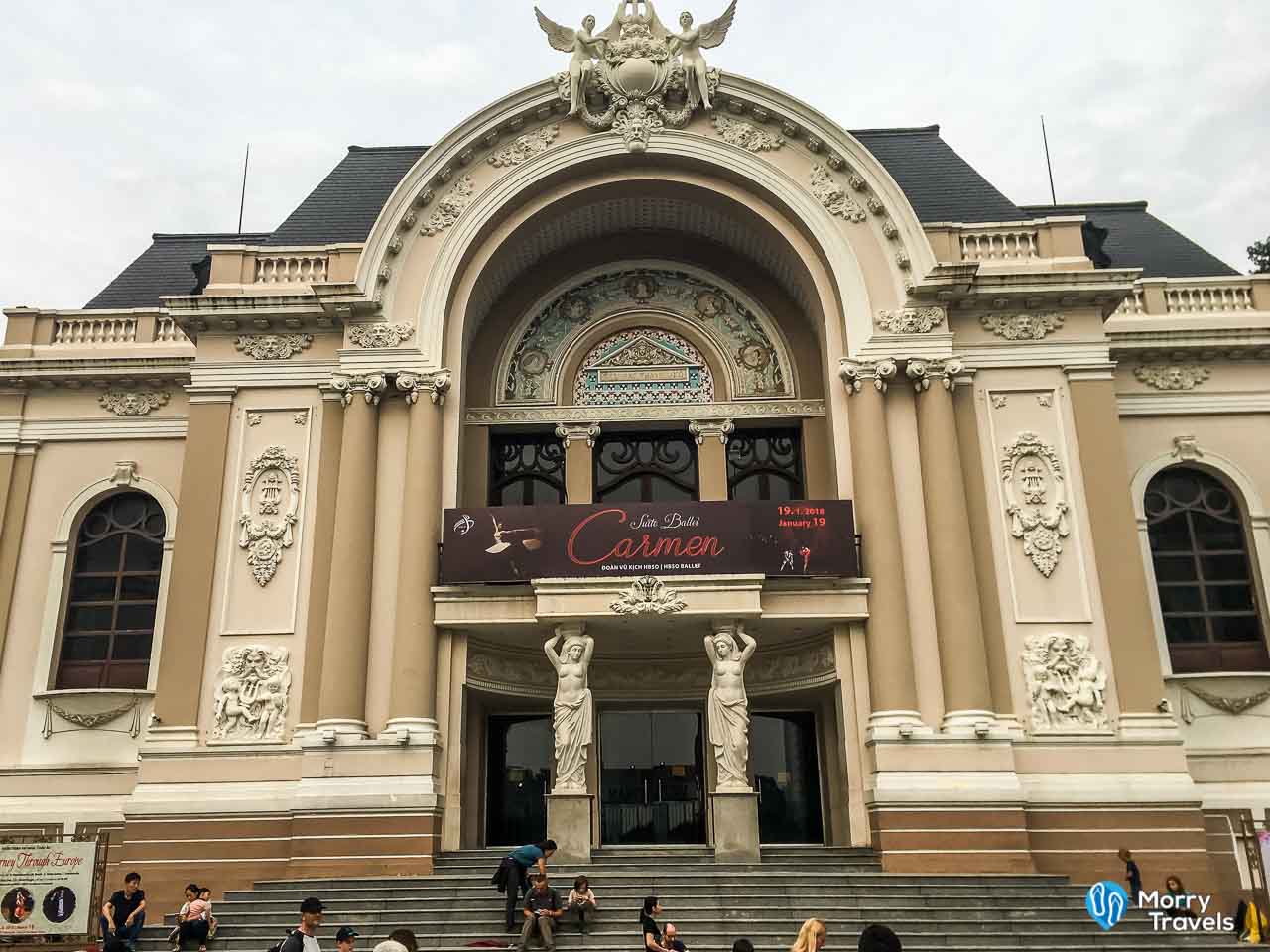 The Saigon Opera House was built in 1897 and is a great example of French architecture. If you have time, catch some of the major shows that rotate throughout the year by Lune Production.
Address: 07 Công Trường Lam Sơn, Bến Nghé, Quận 1, Hồ Chí Minh, Vietnam
VIEW | Saigon's Tallest Skyscraper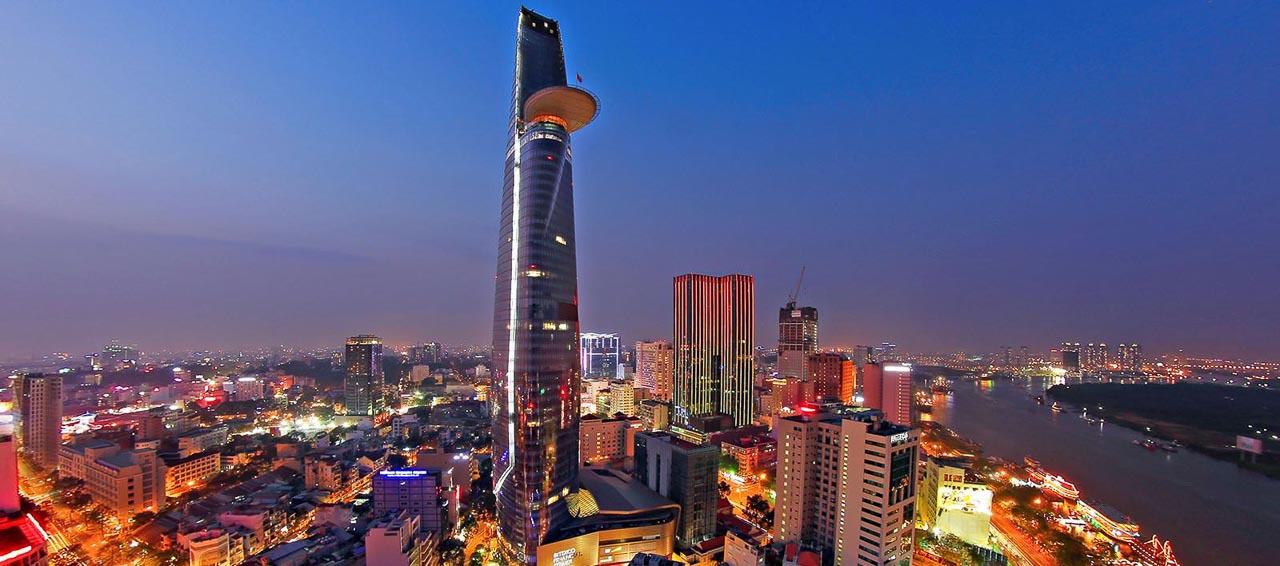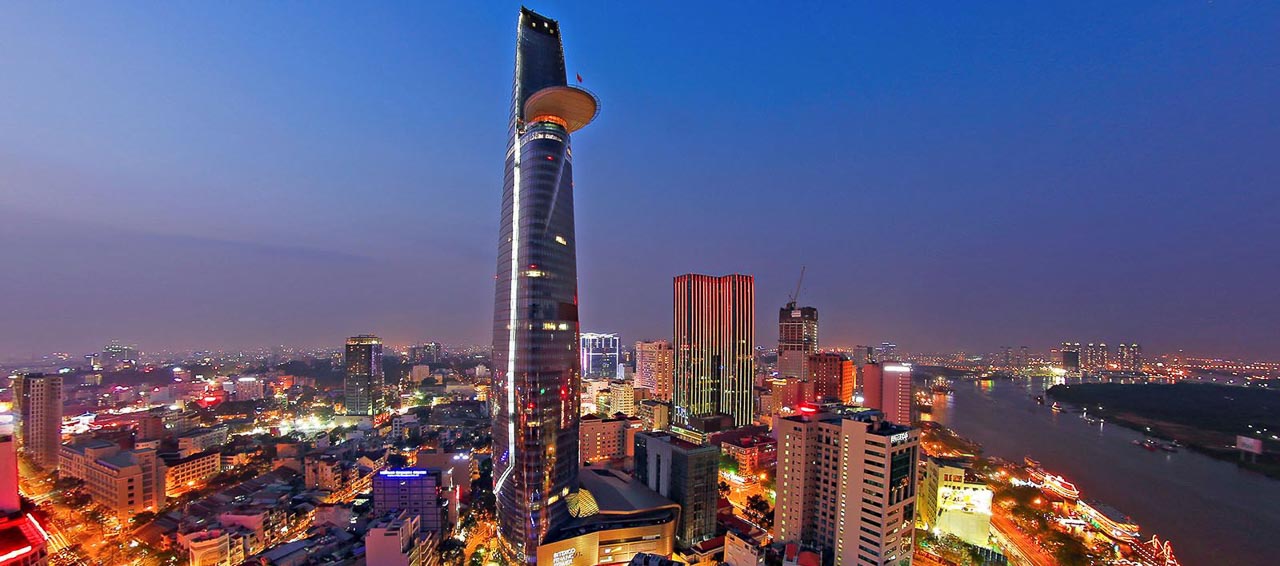 The Bitexco Financial Tower is the tallest skyscraper in Ho Chi Minh City to date. You can go up to the Skydeck on the 49th floor for a view of the city, or better yet, skip the Skydeck and head up to the EON Heli Bar on the 51st floor for drinks. The price to go up to the Skydeck is 200,000 VND, and drinks at EON Heli Bar are around the same price for a cocktail, so it is actually a better deal to head to the bar instead.
Address: 36 Hồ Tùng Mậu, Bến Nghé, Quận 1, Hồ Chí Minh, Vietnam
Hours (Skydeck): Daily 9:30AM – 9:30PM
Hours (Bar): Daily 10:30AM-1AM
Entrance Fee (Skydeck): 200,000 VND (~$8.80 USD)
Website: https://www.bitexcofinancialtower.com
EXPLORE | Nguyen Hue Walking Street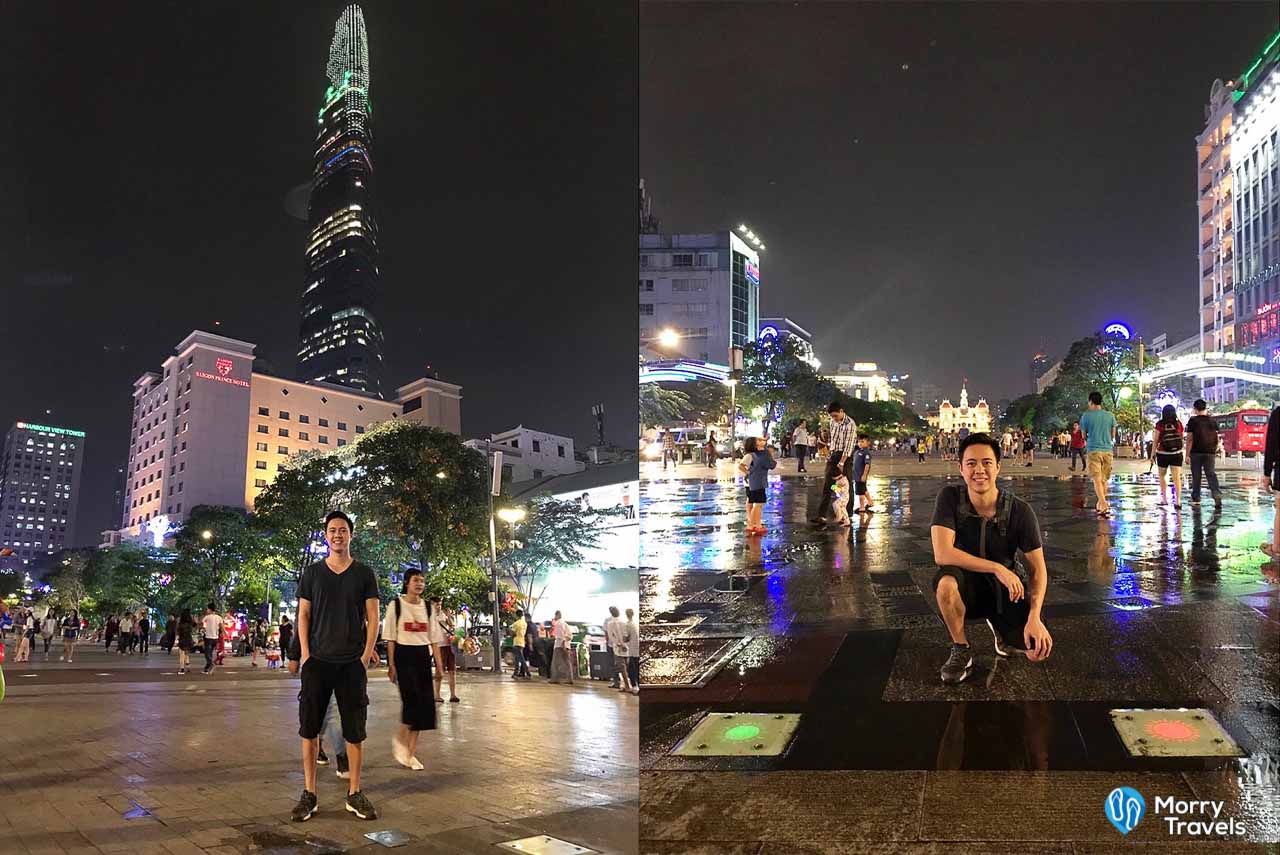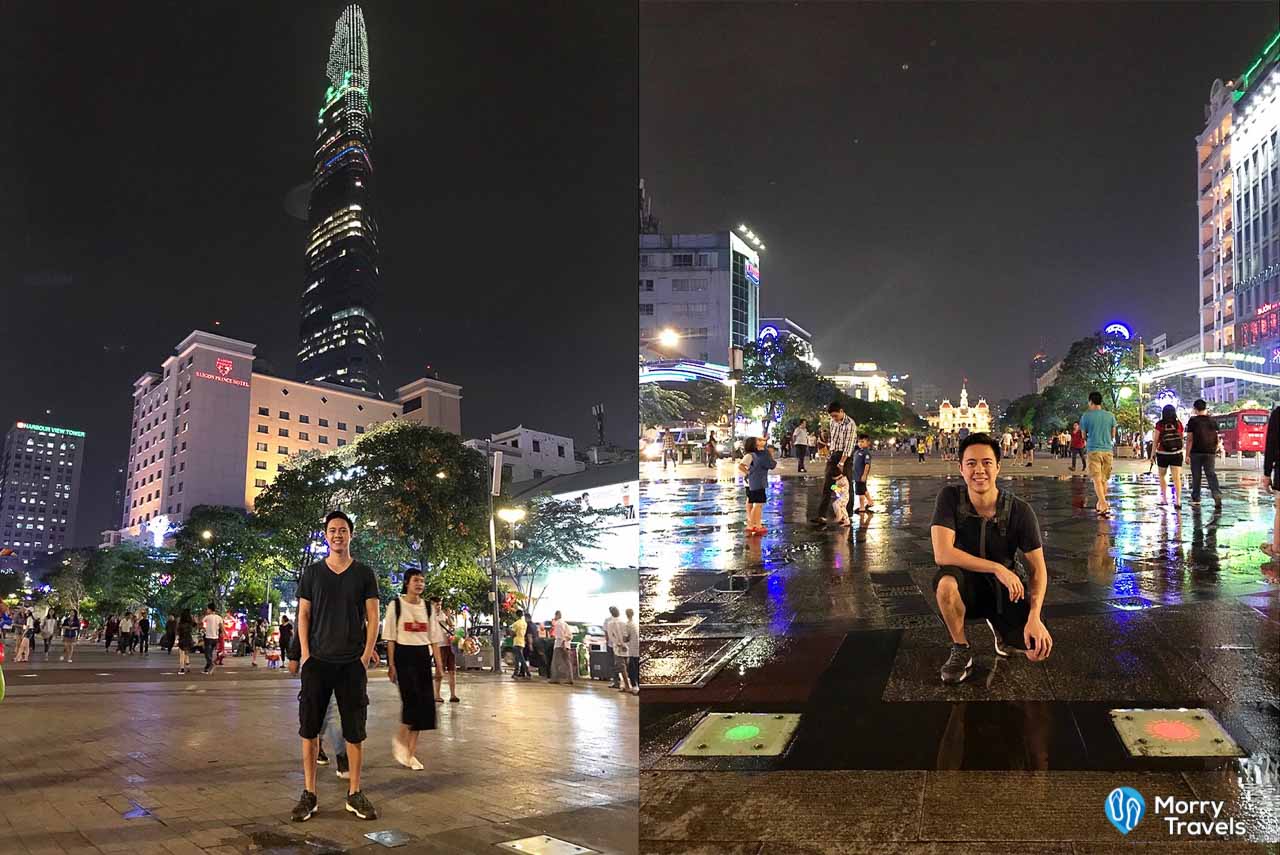 Nguyen Hue Walking Street is a wide pedestrian strip completed in 2015 that runs from The People's Committee Building down to Saigon River. It is a great public area to walk around at night and people watch. Oftentimes, there are public activities or gatherings.
Address: Nguyễn Huệ, Bến Nghé, Quận 1, Hồ Chí Minh, Vietnam
DAY TRIP | The Mekong Delta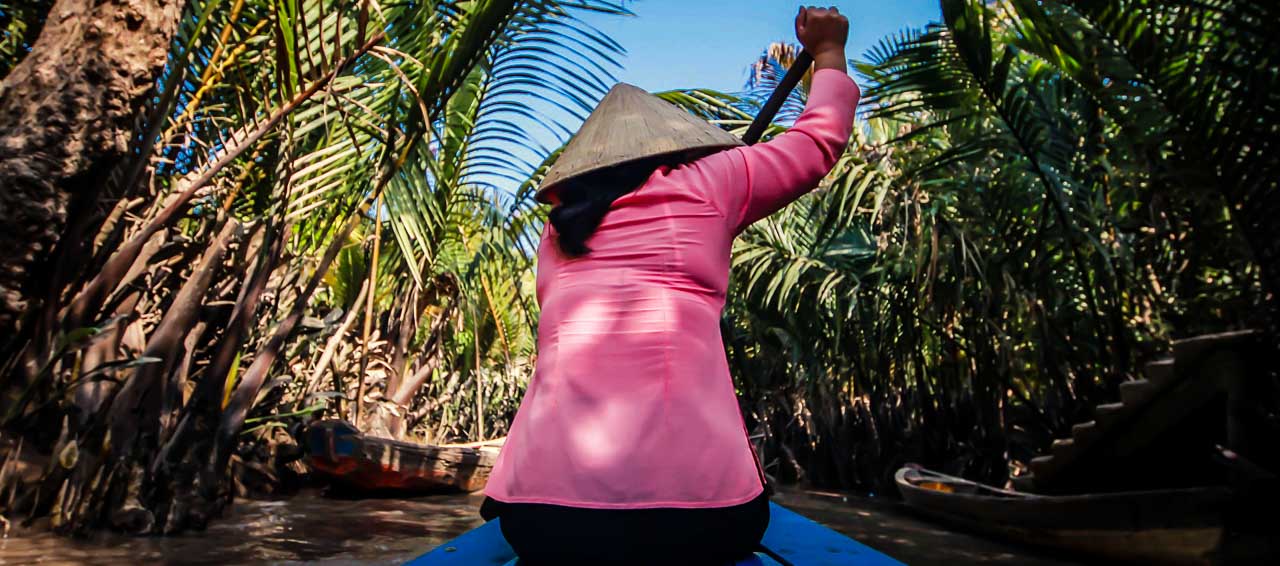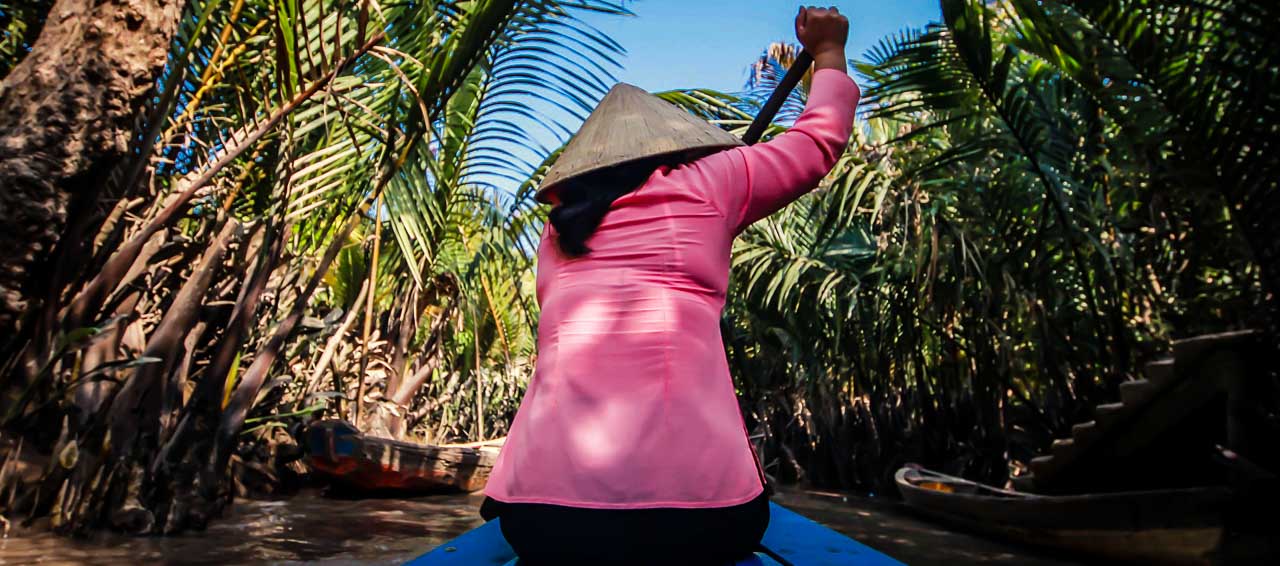 The Mekong Delta was one of the spots recommended by some local tour agencies. If you have a day to spare, you can take a day tour and visit their orchards, paddy fields and swamp lands. Unfortunately, I did not have enough time to visit this myself, but this is something you can look into if you are interested.
You can book a tour via a local tour agency, Klook, or KKDay.
CONCLUSION
Overall, Ho Chi Minh City is worth visiting for a couple days. Most people come here to shop, eat, and check out the night life. If you can, definitely go outside of the city and visit other parts of Vietnam, as there is much more to see than just one city.