How to Skip the Lines at Taiwan's Airports with U.S. Global Entry (2019)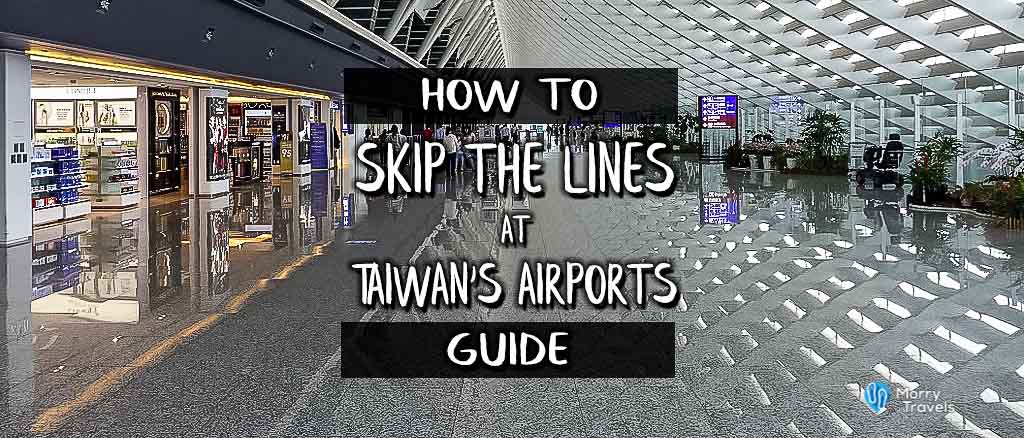 Quick Overview of the Taiwan E-Gate U.S. Global Entry Program
Introduction
One of the annoying things for frequent travelers at airports is the line queue at customs. In November 2017, Taiwan partnered with the U.S. Global Entry Program to allow frequent travelers with a valid Global Entry membership to skip the line by entering through the Taiwan E-Gate Program. Basically, this allows you to clear customs within 10 seconds using facial recognition and finger print scanning.
Note: For the E-Gate Program for Foreign Residents, click here.
Requirements
The eligibility requirements are not that strict. If you are already have U.S. Global Entry, then you are pretty much qualified.
Criteria:
U.S. Citizen
Have a valid Global Entry Membership
14 years old and above
At least 140 cm (~4 ft. 7 in.) tall
If you already have an Taiwan Alien Resident Certificate (ARC), Alien Permanent Resident Certificate (APRC), or a Diplomatic ID Card, see the E-Gate Program for Foreign Residents.
---
Enrollment
Enrollment is a 3-Step Process. Please note that this costs $3,000 NTD ($100 USD), so if you are not okay with the price, stop here.
APPLICATION. Apply online at the E-Gate Enrollment Website by first creating an account. Go through the online application and pay the $3,000 NTD Fee.
SCHEDULE AN INTERVIEW. Once your application is reviewed, you will receive an email to schedule an interview at the Taoyuan International Airport. (To see how to commute around Taiwan, click here.)
INTERVIEW. Bring your passport and valid Global Entry Card to the interview. Once you are approved, your fingerprints and photo will be taken. E-Gate will be available for use immediately after approval. (Note: No physical E-Gate Card will be issued).
For more information, visit the E-Gate Website.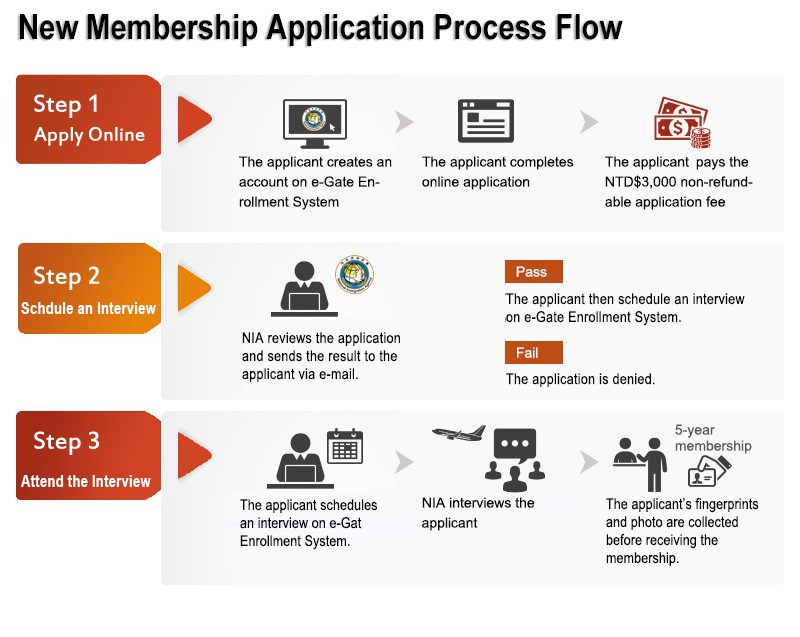 ---
Renewal
E-Gate members can renew their membership 3 months prior to the expiration date, and this will cost $3,000 NTD ($100 USD).
Steps:
Log into e-Gate Enrollment System and select Renew Membership.
Complete your personal information and pay the renewal fee.
You will receive your renewal results in an email.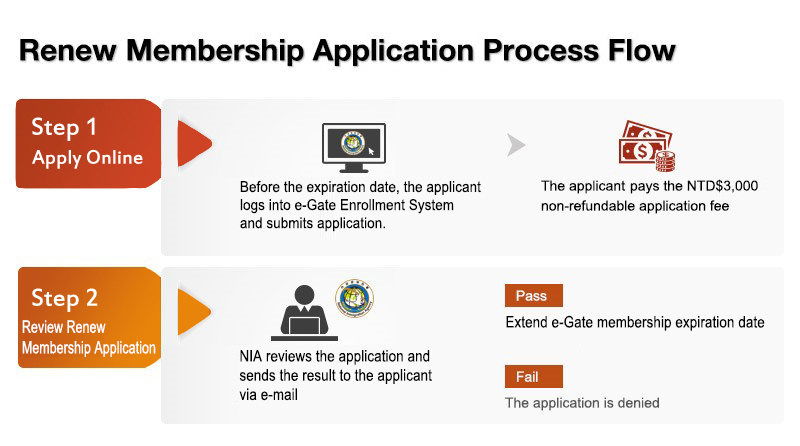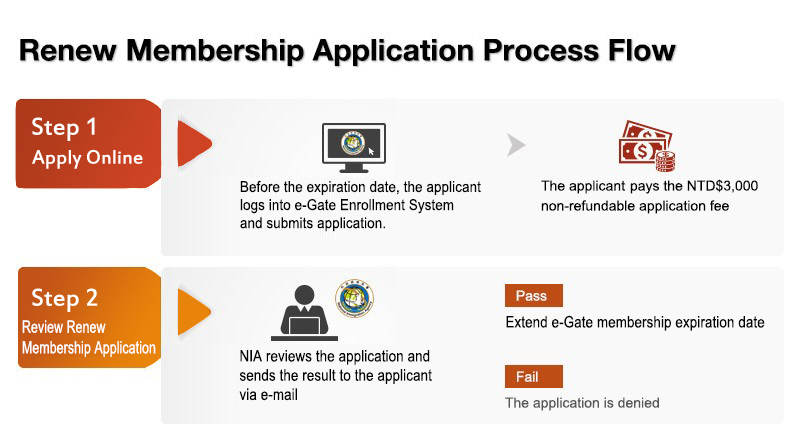 ---
How to Use Taiwan's E-Gate