In-N-Out in Taiwan: Caliburger's Take on the Chain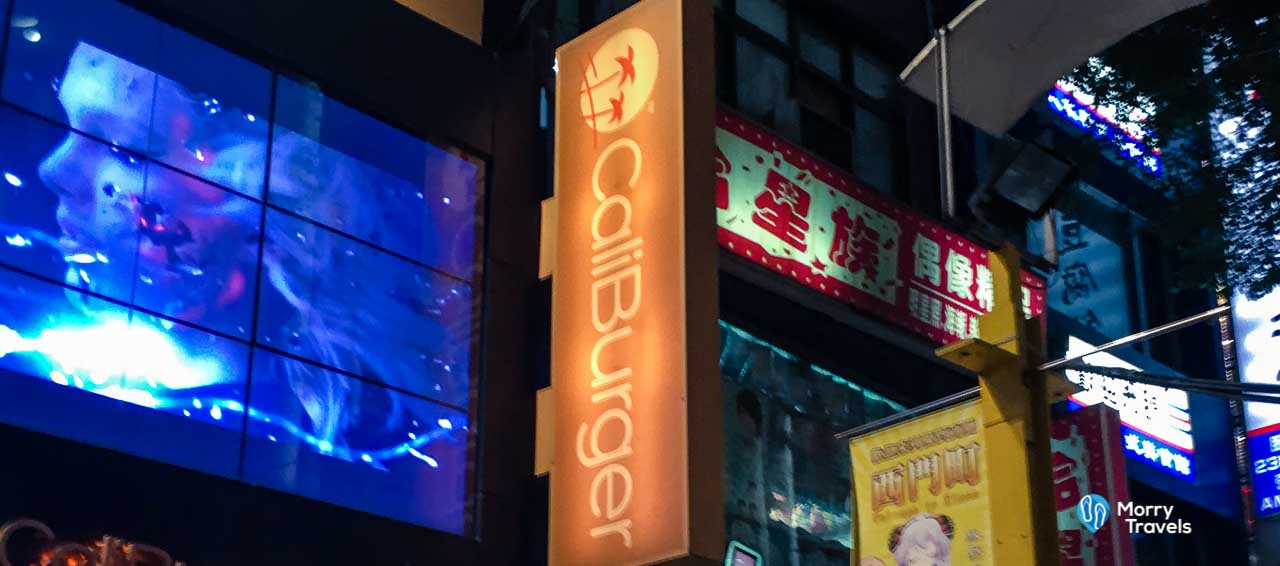 An Analytical Comparison Between Caliburger in Taiwan vs. In-n-Out in California
Caliburger in Taiwan: Introduction
For those of you from California, the one thing we all miss when we are overseas is California's infamous burger chain, In-n-Out. Founded in 1948 in Baldwin Park, California, In-n-Out is now one of the most famous burger joints around. Because the company wants to protect its quality and customers, it has resisted franchising opportunities. That is why it is hard to find an In-N-Out outside of the Pacific Coast and the Southwest.
So what do you do if you crave In-N-Out in Taiwan?
Welcome Caliburger, Taiwan's take on the popular chain.
Although Caliburger has been around for a few years now, this is the first time I have heard about it. Being a born and raised Californian, I just could not resist the urge to compare their burgers to that of In-N-Out.
Location
The Caliburger I went to is located in Ximending, one of Taiwan's popular shopping and dining areas.
Address: No. 107, Hanzhong Street, Wanhua District, Taipei City, 108
Menu & Price
At first glance, it is obvious that Caliburger copied everything that In-N-Out has to offer. From its logo to its burger and fries options, the similarities are clear. They even have "Wild Style Fries," which is similar to In-N-Out's "Animal Style" Fries.
When I first saw its price, I was shocked. This is pretty much twice as expensive as In-N-Out's prices in the States.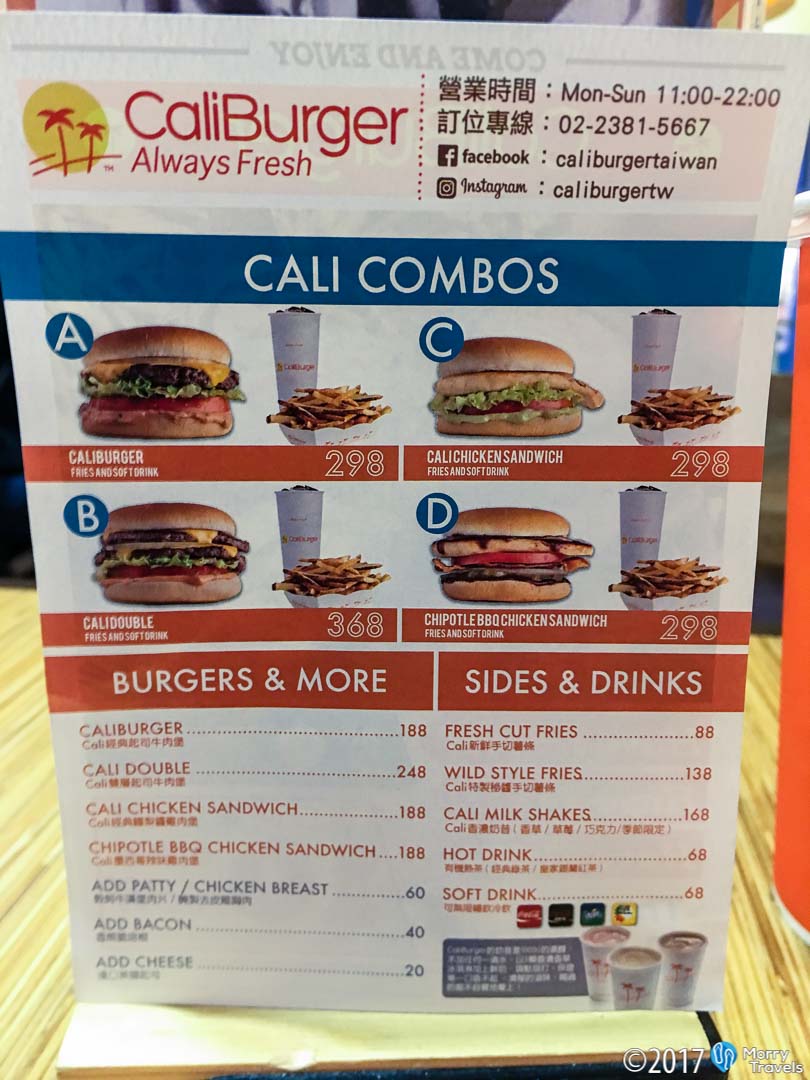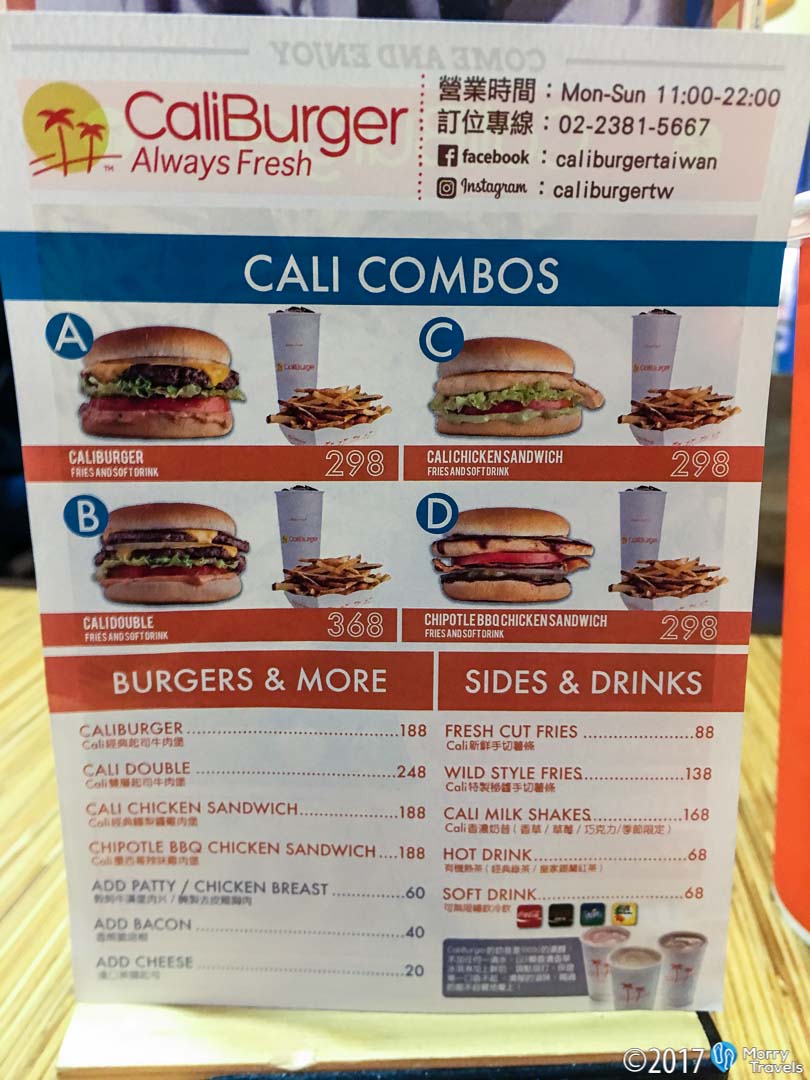 The Food
What is important is the food itself. Does it live up to Californian standards?
BURGERS AND FRIES: At first glance, the burgers and fries look pretty similar to that of In-N-Out's. The burger itself has decent quality meat. However, the fries came out a bit on the darker side
THE SAUCE: The sauce is where Caliburger has failed. The sauce is nothing close to In-N-Out's. As you know, the sauce is what makes up the majority of the burger's taste. If you cannot get that right, the entire burger tastes out of place. The ketchup they mixed in their sauce is too overbearing. It is also a bit too watery.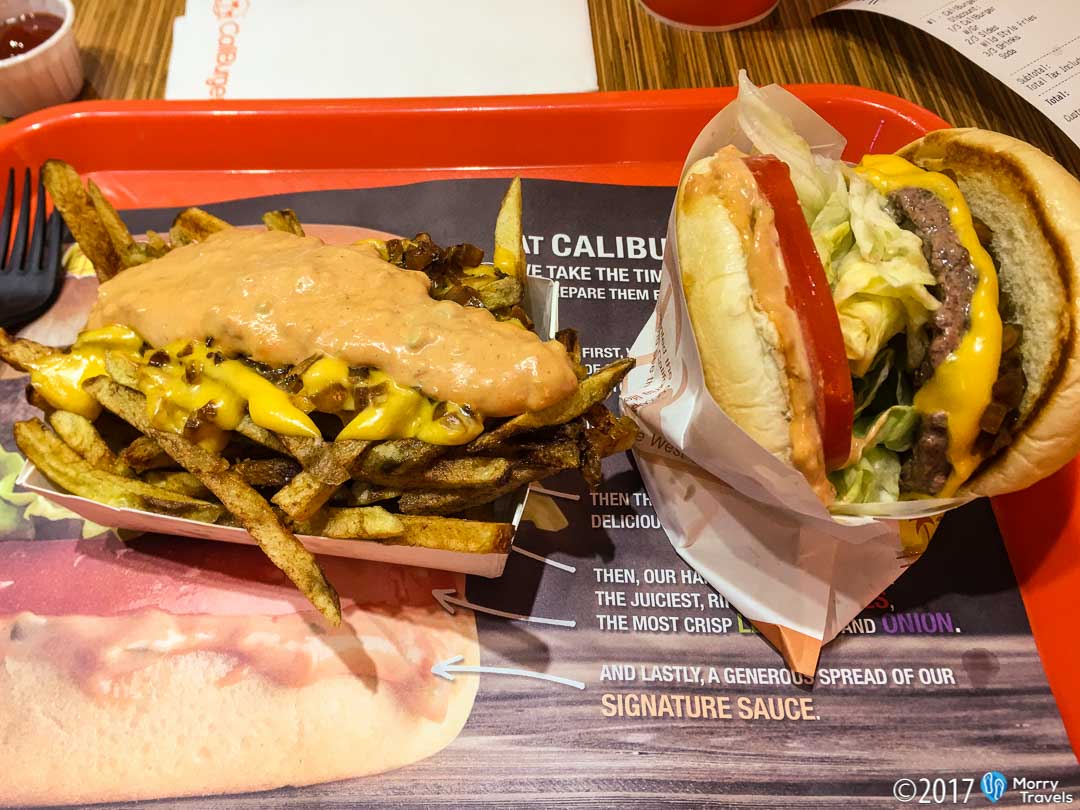 Ambiance
The restaurant design is very similar to In-n-Out's, from the color scheme to how you order. Since it is a "Fast Food" place, you walk up to the counter and order your food.
Service
After you order, you wait to pick up your order from the counter. Nothing too special here.
Conclusion
Overall, I would say the food is pretty good for a casual burger eater. But calling this a taste of California? I have to strongly disagree here. This is in no way close to what California has to offer, and it definitely isn't In-N-Out.
But will it satisfy your In-N-Out craving?
As a temporary fix, it might satisfy your craving just a little bit, but because it's not the authentic In-N-Out experience, it definitely makes you crave more.
Its price is definitely not worth it to make it worth going more than once or twice. There are better burger joints in Taiwan, and I would not place Caliburger up there.
Review overview
Summary
6 Review Score They try too hard to imitate In-n-Out. Please don't advertise it as a California burger as it is a failed imitation.