How to Get a Taiwan ID Number Without an ARC
How to Get a Taiwan ID Number Without an ARC: A Step by Step Guide
INTRODUCTION
After being in Taiwan for a few months now, I have finally encountered the inconvenience of not having a Taiwan ID Number. In this guide, I will take you on a step-by-step process on getting a Taiwanese ID number.
Why a Taiwan ID Number?
As a foreigner staying in Taiwan long-term, simple tasks can become an issue when you start dealing with certain entities. For example:
Whatever your reason may be, there is a simple way to get a Taiwan ID Number, and it is FREE!
Update: If you want to use a Taiwan ID Number to open an account, please check with the company if they accept a non-ARC ID Number first. Companies can reject the ID Number at their own discretion.
Requirements
There are no strict requirements to getting a Taiwan ID Number. As long as you have a valid passport from your own country, you can easily apply and obtain a Taiwan ID Number.
Already have an Alien Resident Certificate (ARC)?
If you already have an Alien Resident Certificate (ARC), then your ARC number is your ID Number. The following guide is for foreigners who are residing in Taiwan long-term, typically over 1-2 months at a time. You might not need one if you reside for longer, but having one just makes life so much easier.
The Process
STEP 1: Copy the ID Page of Your Passport
Other websites state that you also need a copy of the stamp page, but the worker who processed my application said it was not required.
You can make copies at most 7-11's. Just ask the clerk to help you if you cannot read Chinese. They are more than willing to help.
STEP 2: Head to the Nearest National Immigration Agency.
The one I went to is located at: No. 15, Guangzhou Street, Zhongzheng District, Taipei City, 100.
It is a few mins walk from the Green Line's Xiao Nan Men (小南門) MRT Station.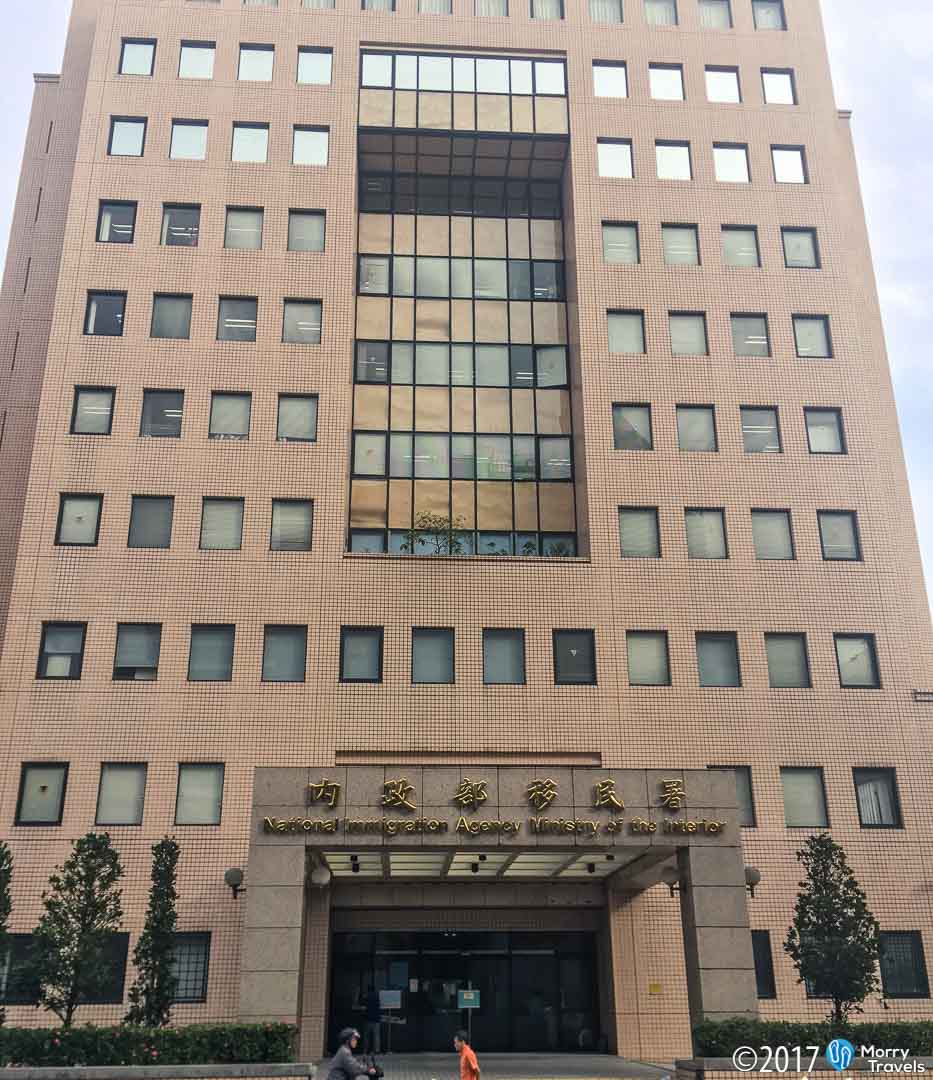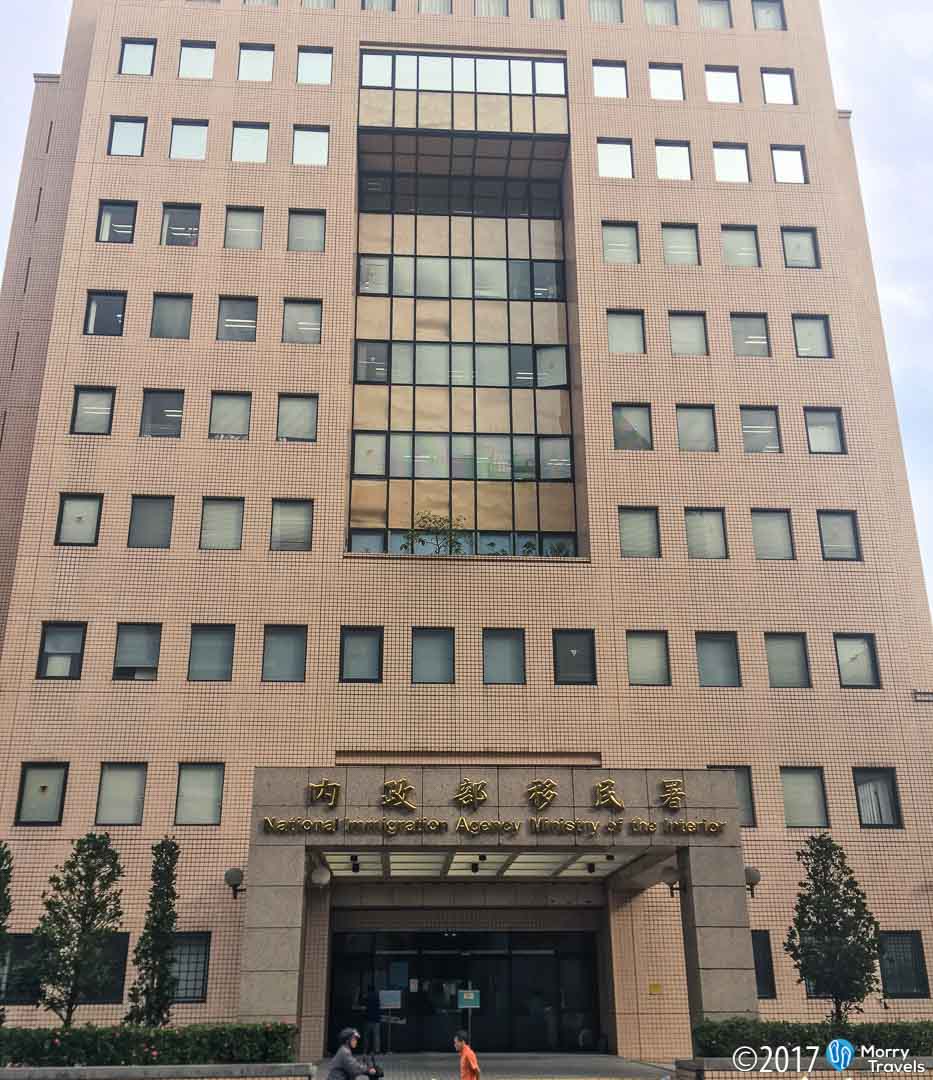 STEP 3: The Application
Once you arrive, get a number and fill out the application. It is pretty straight-forward, and there is English on the form.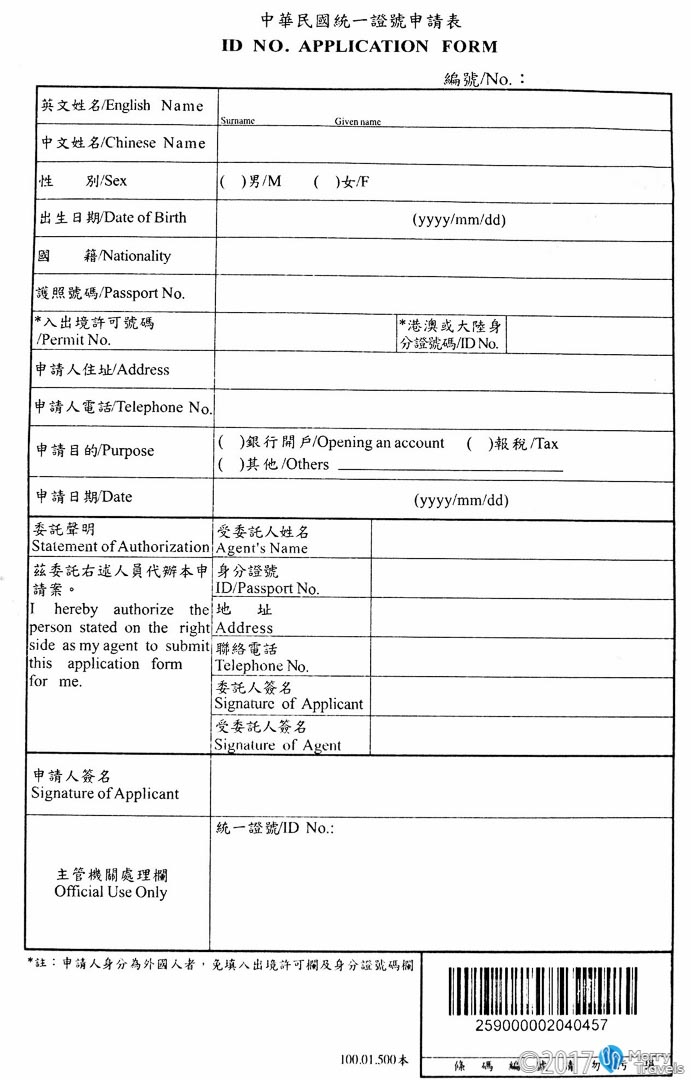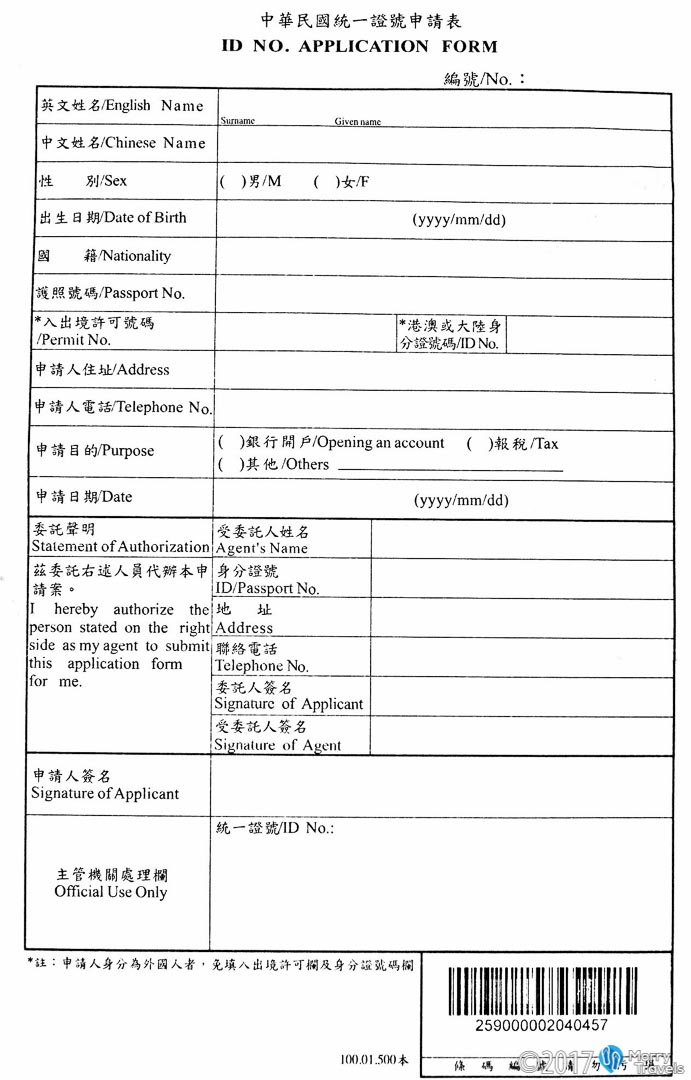 Wait for your number to be called. It should not take more than thirty mins, and when your number is called, hand them your passport, photocopy, and application. If you forgot to make a copy of your passport, they have a copier there as well.
The Official Taiwan ID Number Document
After you have completed the above process, you will get this piece of stamped paper with your Taiwan ID Number on it.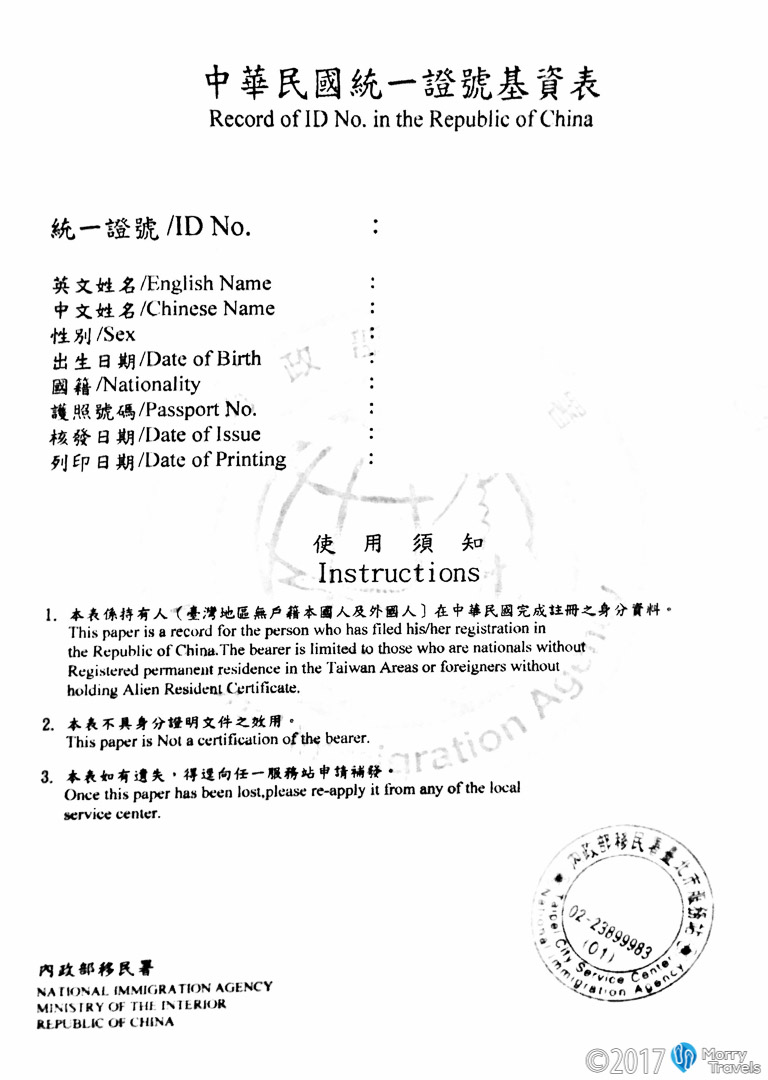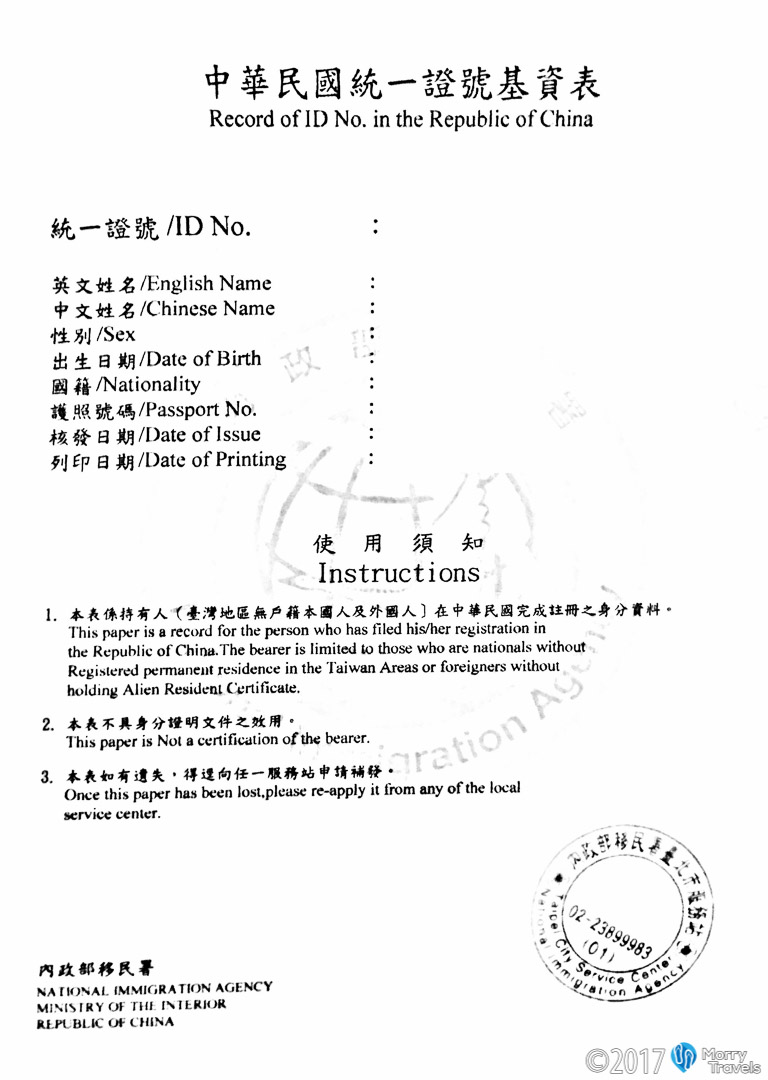 Once you obtain a Taiwan ID Number, it is permanent and lasts forever. If you lose the original document that was issued to you, you will need to reapply for a new one.
I advise you to get this laminated.
There is a photo store 2 mins down the street, next to Louisa Coffee, and it costs $NT40 to get this done.
And that's it! It's simple, costs nothing, and makes your life so much easier.