6 Days in Bali Itinerary – The Complete Travel Guide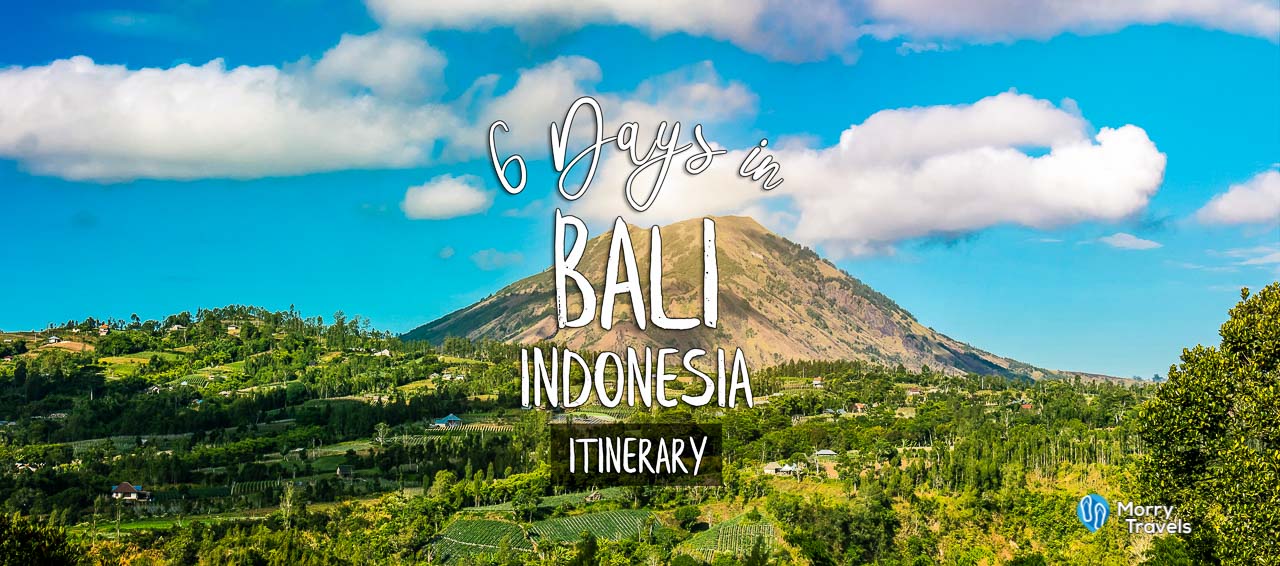 Introduction
Bali, Indonesia is great if you love nature, beaches, animals, and stunning landscapes. Here is my complete travel guide with everything you need to know before traveling to Bali, and included is my personal 6 Days in Bali Itinerary.
See here for a quick list of The Top Things to Do in Bali.
? Bali Pre-Travel Guide
? Indonesia Visa Requirements for U.S. Citizens
As a U.S. Citizen, you do not need a visa to enter Indonesia if your stay is less than 30 Days.
U.S. CITIZEN REQUIREMENTS: https://travel.state.gov/content/travel/en/international-travel/International-Travel-Country-Information-Pages/Indonesia.html
Passports must have SIX MONTHS' validity remaining and have TWO empty visa pages.
✈️ Where to Get the Best Flight Deals?
The websites I use to search for the best flight deals are Google Flights and Skyscanner. I use them both in conjunction with each other. Google Flights is good to get a snapshot of the best dates to fly, while Skyscanner is where I book the flights through. You can also book through the airline's website directly.
? Indonesian Currency & Exchange Rate
The official currency in Indonesia is the Indonesian Rupiah. At the time of writing, the exchange rate is $1 USD to approximately 15,000 IDR. If you are from the States, I recommend getting a Charles Schwab Checking Account to make use of their no-foreign transaction/ATM Fees.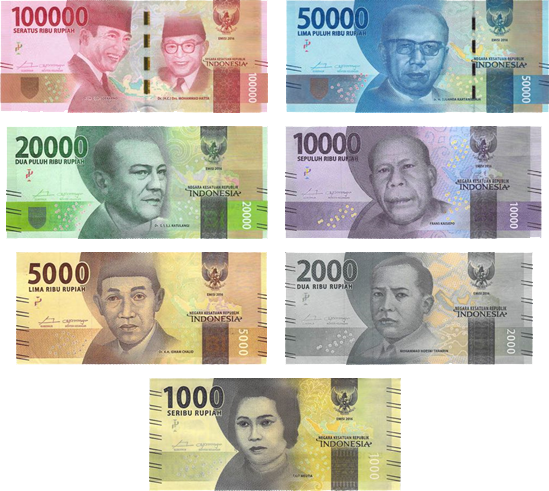 ? Safety in Bali
Bali is generally a safe city. I have never felt any danger walking around the city at night, and plenty of women walk around in the dark by themselves. The only people I would be more aware of are the Taxi drivers, especially at the airport.
? Getting Around Bali
There are a few ways to get around Bali: Taxi's, Grab (Bali's version of Uber), or hiring your own private driver.
Option 1: Grab
Grab is pretty widespread in the busier parts of Bali.
➡️ Here are some necessary precautions to take when calling a Grab:
Be careful where you call Grab.

Do not do it around other Taxi Drivers or in any designated Taxi Pickup Zone. Taxi Drivers will get angry and sometimes violent.

Grab drivers cannot pick up riders in certain areas of Bali. This includes Bali's airport, Ngurah Rai International Airport (DPS). You will need to negotiate with the Taxi or carpool drivers there. It costs approximately 250,000 IDR (~$17 USD) to get from the airport to Seminyak.
Option 2: Book a Private Driver
This is a better option if you want to avoid drivers at the airport screaming at you. Booking one in advance allows you the comfort of not dealing with scammers.
You can book a driver just for the airport transfer or book a private driver (charter) for the entire trip.
➡️ Airport Transfers
➡️ Private Charter
Option 3: Scooter or Motorbike Rental
Another option is to rent a motorbike, which is actually the best way to get around for solo travelers. The streets and roads around Bali gets pretty packed, and there are many small streets and alleyways.
You can book a scooter or motorbike rental here:
? Where to Stay in Bali?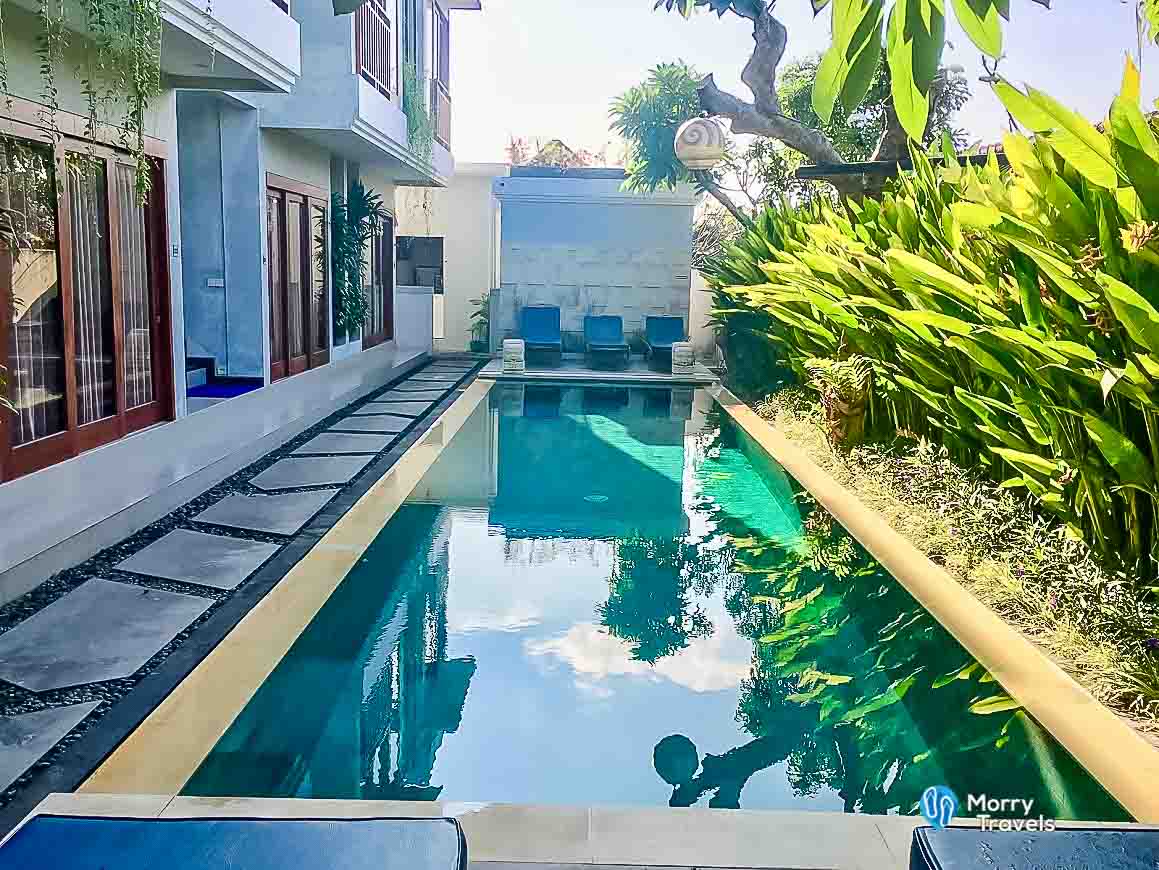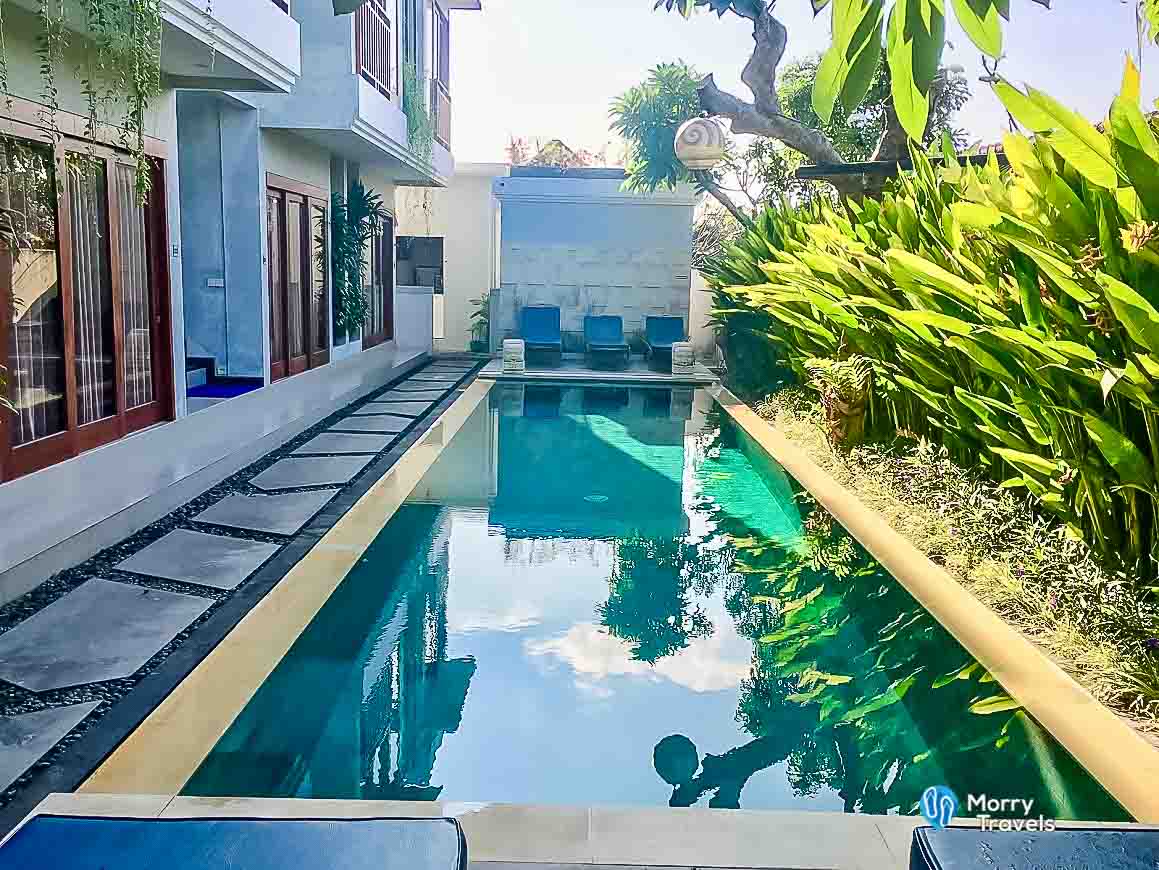 For accommodations, I like to book from either Agoda or AirBnb. The accommodations are usually Villas or Bungalows owed by private owners. On the lower end, they range from $20-$30 USD per night, mid range costs $30-$50 per night, and on the high-end from $50-$100 per night. Most of these usually include a nice, relaxing shared pool area.
? 6 Days in Bali Itinerary
It's possible to visit most of the well known parts of Bali by following this guide.
➡️ Day 1: Seminyak/Canggu
Seminyak
(the "
Beverly
Hills" of Bali) is an hour north of the DPS Airport by car.
Canggu
is about 30 minutes north of Semiyak.
? TRANSPORTATION
A Taxi ride from the airport to Seminyak costs
250,000 IDR (~$17USD)
–You cannot take Grab from the airport.
? ACTIVITIES & TOURS
VISIT THE TANAH LOT TEMPLE BY THE WATER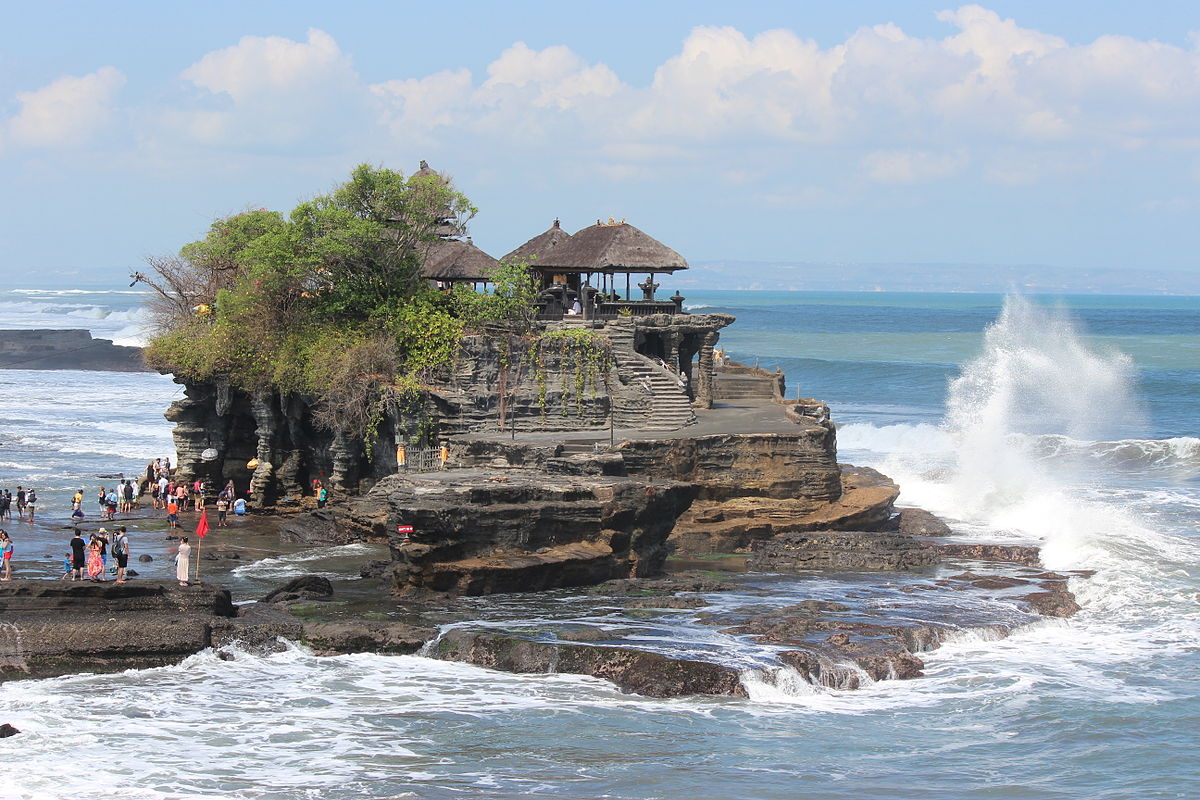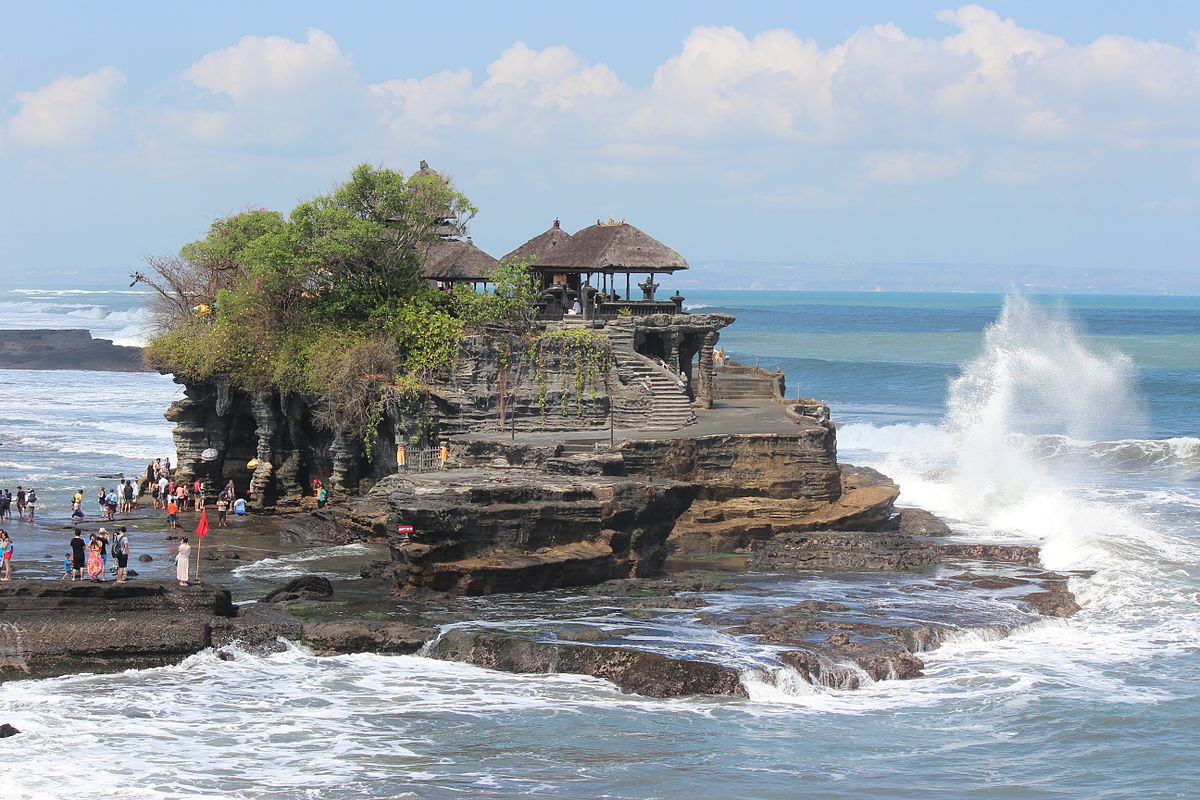 A great spot by the water for some nice photos. Come a little bit before sunset.
? Name: The Tanah Lot Temple in Canggu.
? Address: Jl. Tanah Lot, Beraban, Kediri, Kabupaten Tabanan, Bali, Indonesia
• • •
? TOUR PACKAGES:
? NIGHTLIFE
? EAT AND DRINK AT POTATO HEAD BEACH CLUB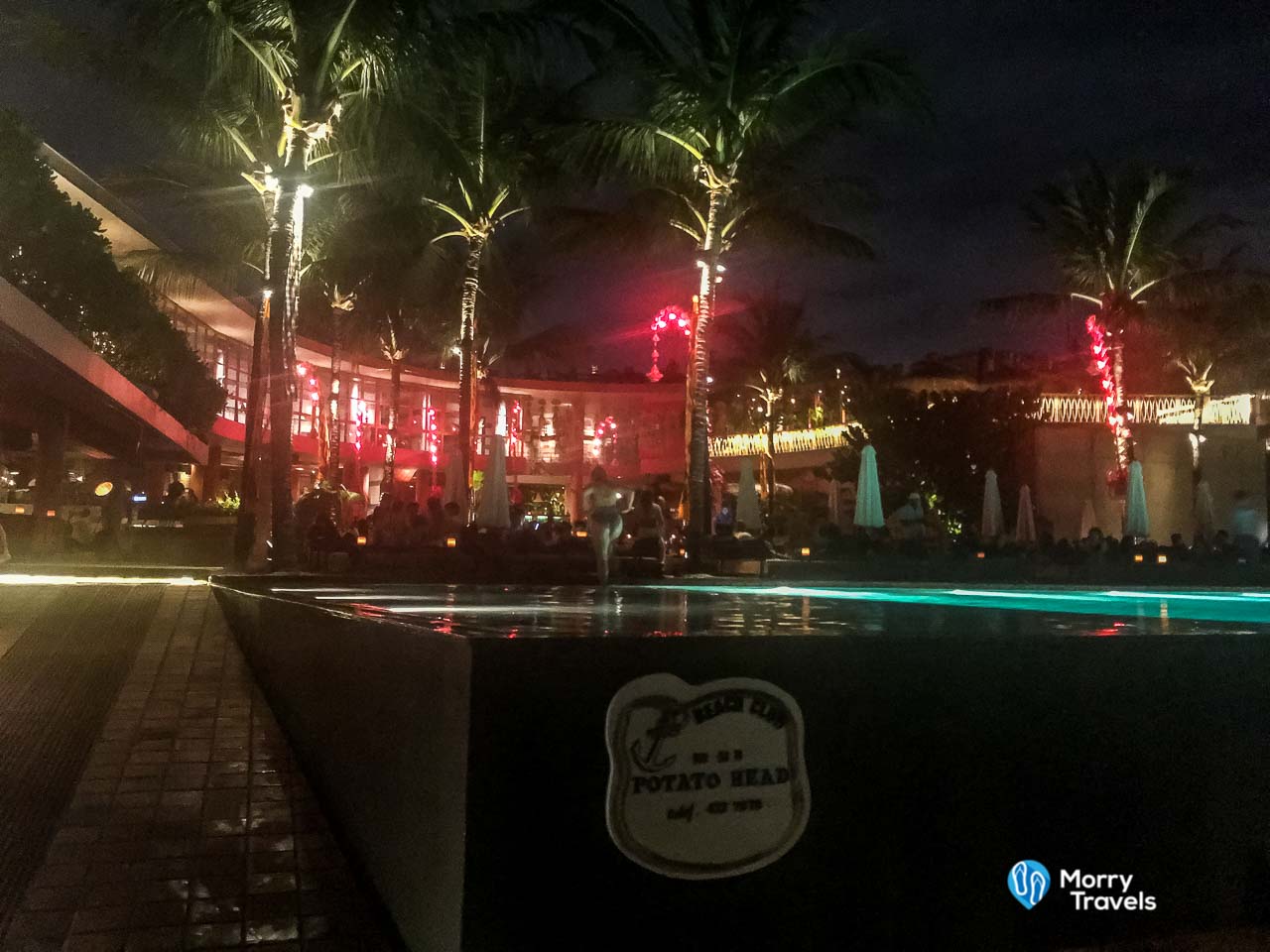 WHY?
Fine Balinese Dining steps away from the beach
Delicious set menu and really good cocktails
Outdoor bar and a huge outdoor pool area
? Address: Jl. Petitenget No.51B, Kerobokan Kelod, Kuta Utara, Kabupaten Badung, Bali 80361, Indonesia
? Hours: Daily, 10AM – 2AM
➡️ Day 2: Canggu / Ubud
? MORNING ACTIVITIES: CANGGU
9:30 AM: ?? HEAD OVER TO LOVE ANCHOR BAZAAR FOR SOME FOOD & SHOPPING (2 Hours)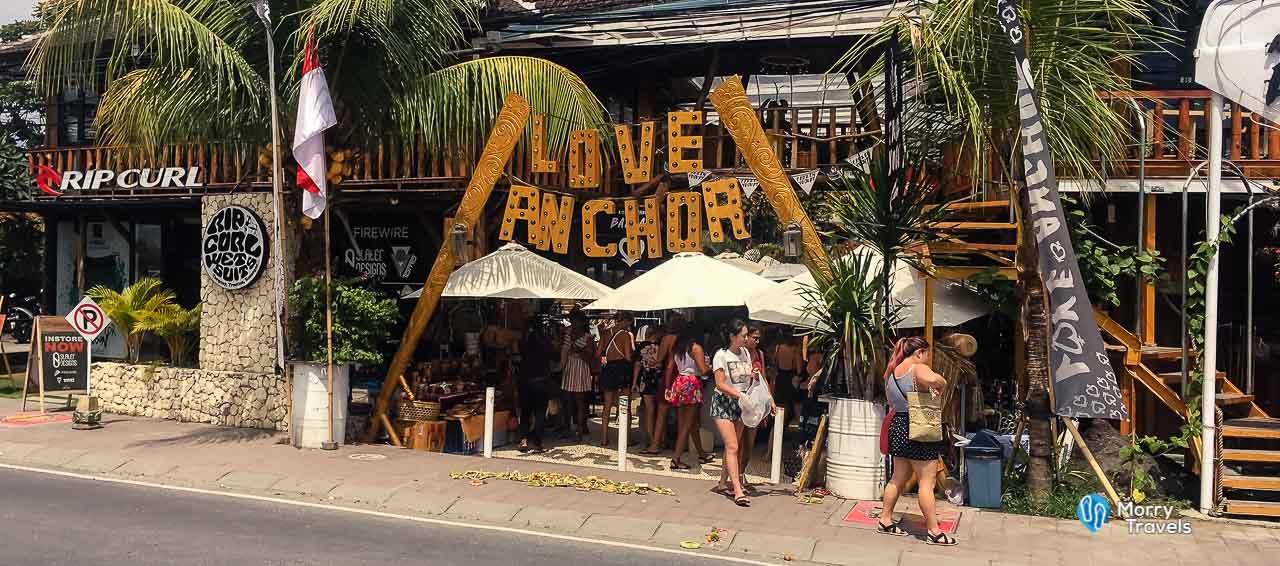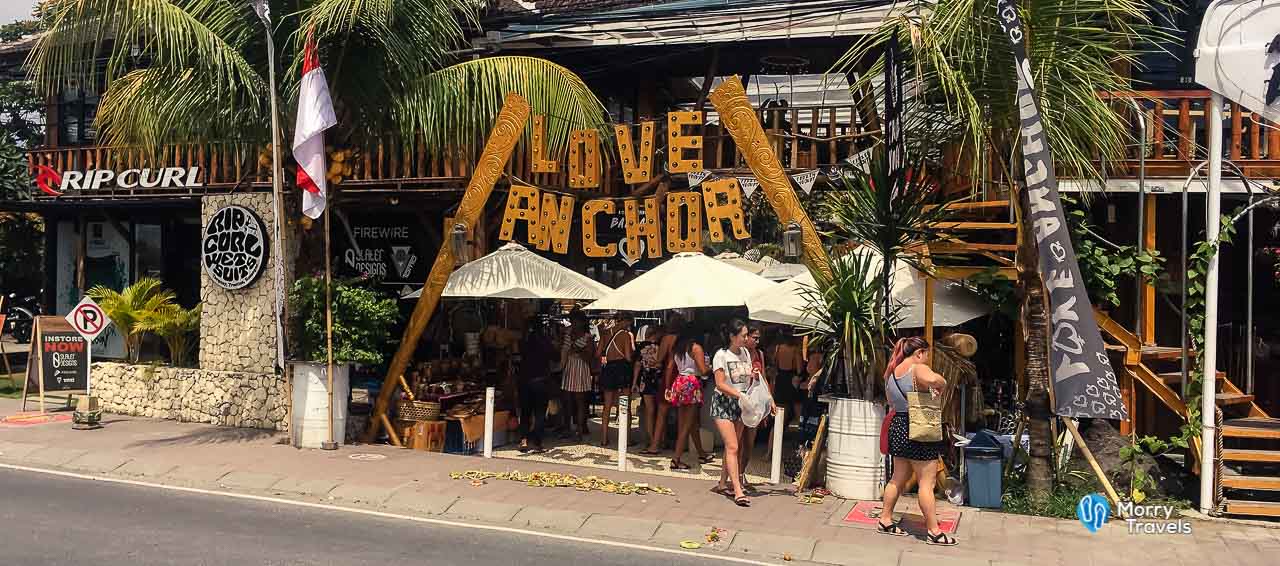 Love Anchor Bazaar has cheap souvenirs, accessories, and jewelry that you can bargain for. For food, I recommend trying out some of their small local restaurants nearby.
? Address: Jl. Pantai Batu Bolong No.56, Canggu, Kuta Utara, Kabupaten Badung, Bali 80351, Indonesia
? Hours: Daily, 8AM-12AM
? Best Days to Go: Saturdays and Sundays
☀️ NOON: Commute to Ubud from Canggu (1 – 1.5 hours)
Ubud is Bali's more rural and countryside area. You can either take a Taxi or a Grab to get there. If you decide to call Grab, make sure to do it away from the Bazaar because Taxi drivers will chase you down (That happened to us!).
? ACCOMMODATIONS: UBUD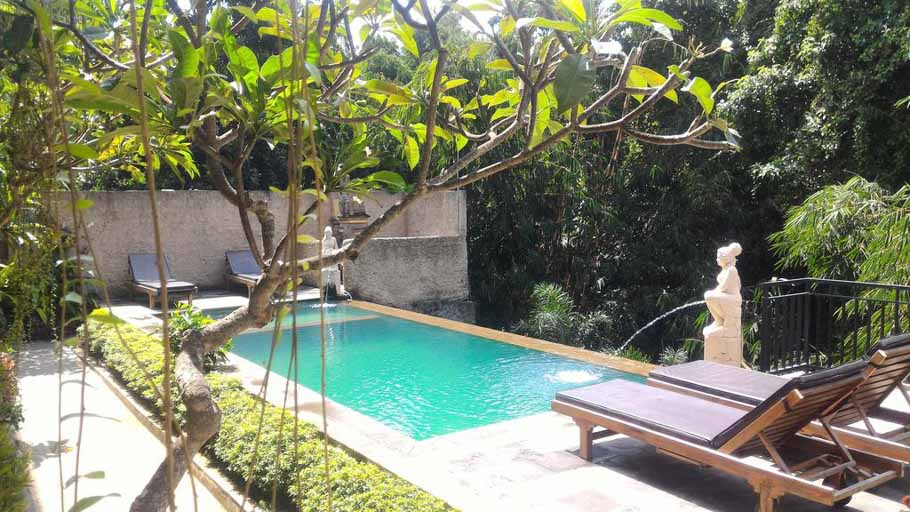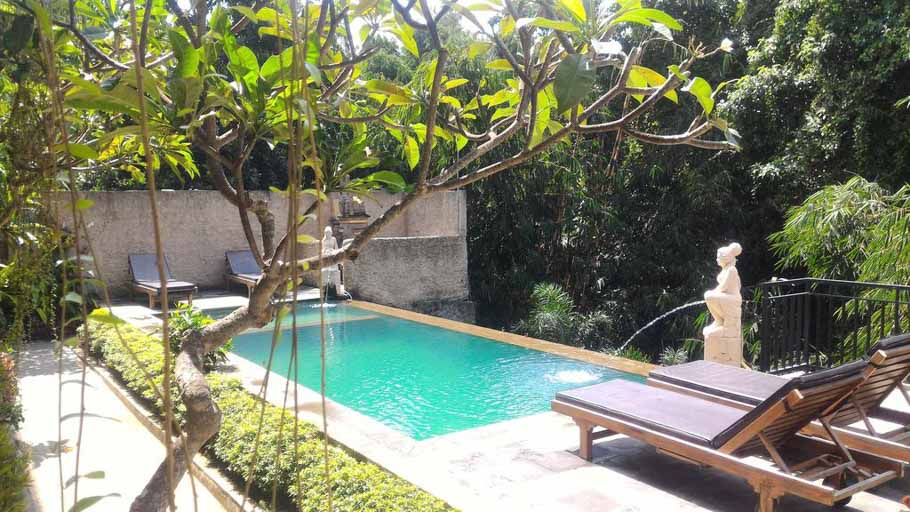 I recommend staying near the city center (see map below). There are plenty of accommodations to choose from around the area. ➡️ Find a place to stay on Agoda or Airbnb.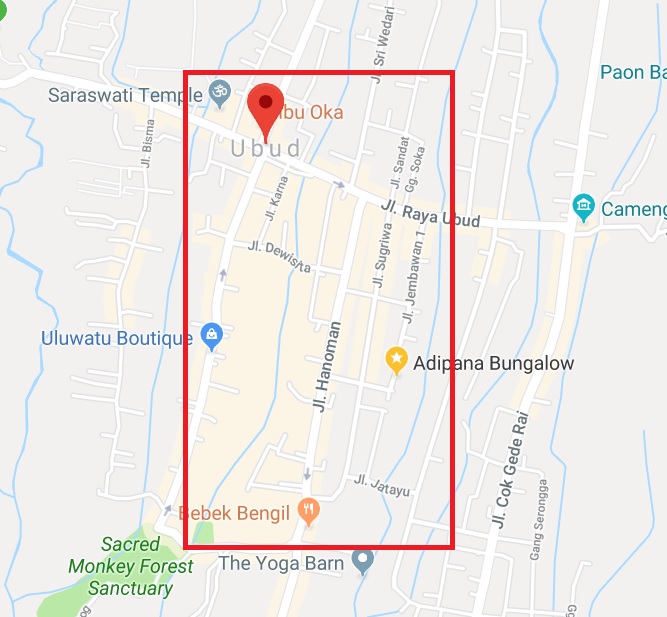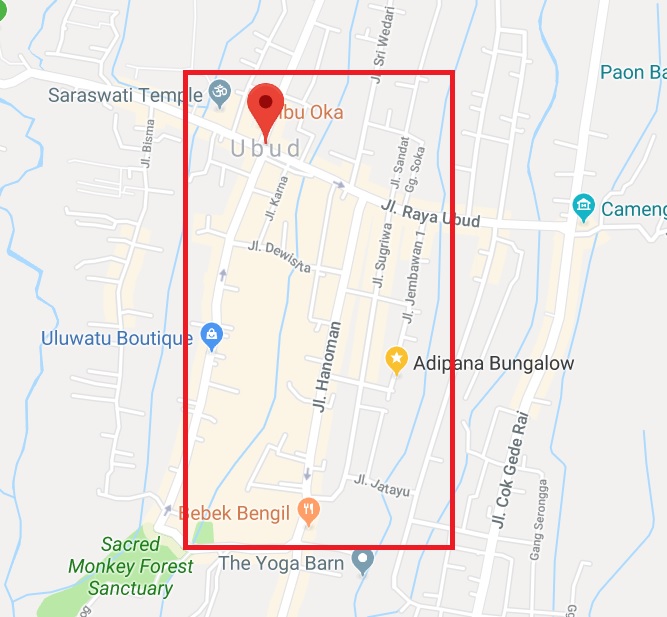 ? ACTIVITIES: UBUD
3 PM: VISIT THE SACRED MONKEY FOREST (2 HOURS)
After Checking-In, walk over to the Sacred Monkey Forest. The great thing about staying in Central Ubud is its walking distance to restaurants, bars, and even the Ubud Monkey Forest. Here, you can walk through the park and interact with monkeys.
Tip: Be Careful of your belongings. The monkeys can snatch them away from you.
? Name: Sacred Monkey Forest Sanctuary
? Address: Jl. Monkey Forest, Ubud, Kabupaten Gianyar, Bali 80571, Indonesia
? Hours: Daily, 8 AM – 5:30 PM
? Website: https://www.monkeyforestubud.com/
Monkey Forest - Ubud, Bali | VLOG 8
?️ DINNER
5:30 PM: After the Monkey Forest, you can either eat around Central Ubud or go check out the Sayan Night Market.
➡️ For food around Central Ubud, there are a bunch of nice restaurants on Jl. Goutama Sel.
➡️ If you decide to check out the night market, you will need to take a Taxi there. There are not as many tourists there, so you can enjoy the local Balinese food at local prices.
• • •
AFTER: Free Time
Go grab drinks at one of the local bars or even get a nice local Balinese massage. Prices for an hour massage is under $10 USD per hour. *Make sure you choose your venues carefully.
➡️ Day 3: Ubud
For this day, I recommend hiring a private driver from your accommodation to take you around. You can negotiate a set price with your driver.
? MORNING
9 AM: ? TAKE AMAZING PHOTOS AT THE BALI SWING + LUNCH BUFFET
Time Recommended: 2-3 Hours
There are total of 12 swings and no time limit per swing, so people will take their time to get that one perfect photo. The majority of tourists are females dressed in fancy dresses.
The full price of the ticket is $35 USD and includes a buffet lunch.
☀️ AFTERNOON
12 PM: ? INTERACT WITH ELEPHANTS AT THE ELEPHANT SAFARI SANCTUARY (1-2 Hours)
The Elephant Safari Sanctuary
is roughly an hour north of Central Ubud and is the furthest away. Here, you can wash, bathe, and ride the elephants. Don't worry, the trainers here all do a good job taking care of the
endangered and rescued elephants
.
You must make a reservation through their website or by phone before heading over.
? Name: Elephant Safari Park Lodge Bali
? Address: Jalan Elephant Safari Park Banjar Desa Taro Tegallalang, Taro, Tegallalang, Kabupaten Gianyar, Bali 80561, Indonesia
? Website: https://www.masonelephantlodge.com/
2 PM: ? BATHING CEREMONY AT THE TIRTA EMPUL TEMPLE (WATER TEMPLE) (1-2 Hours)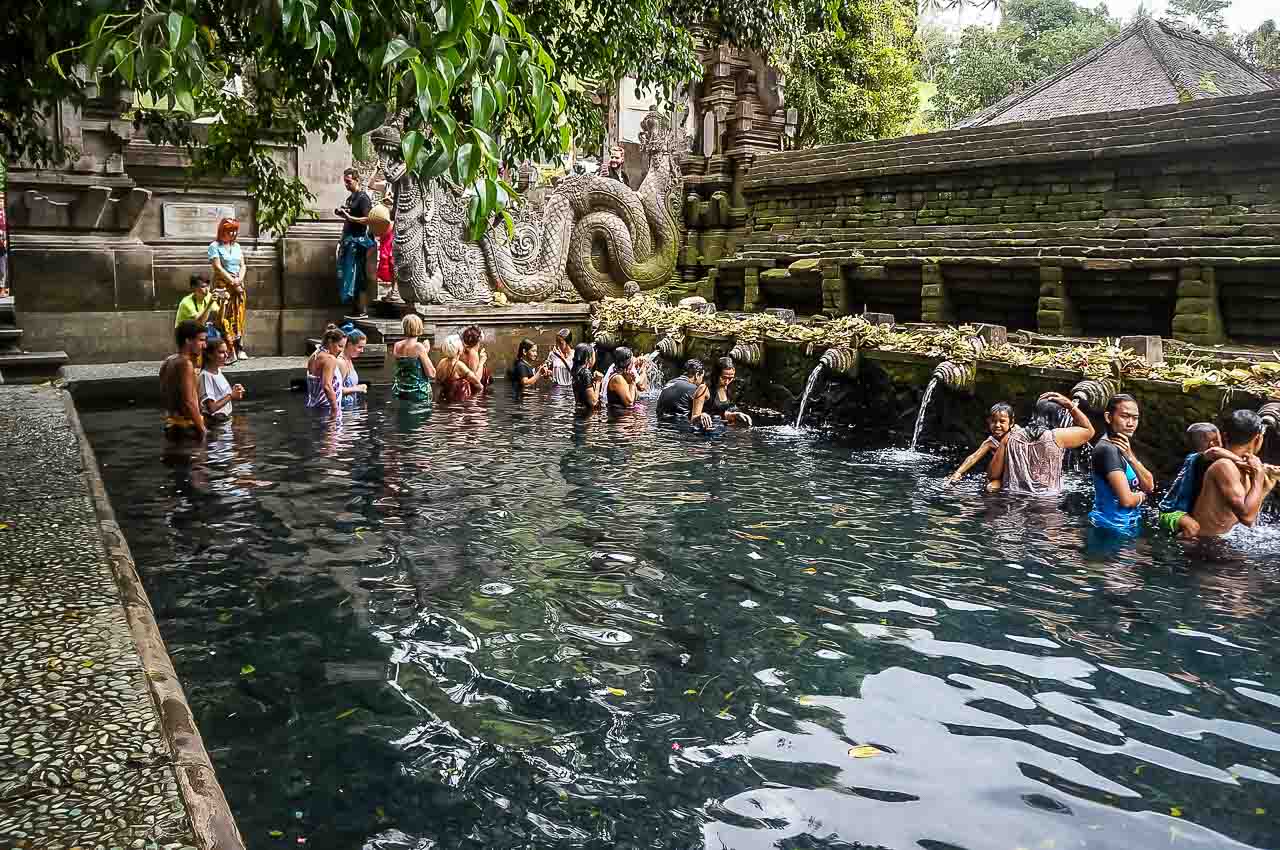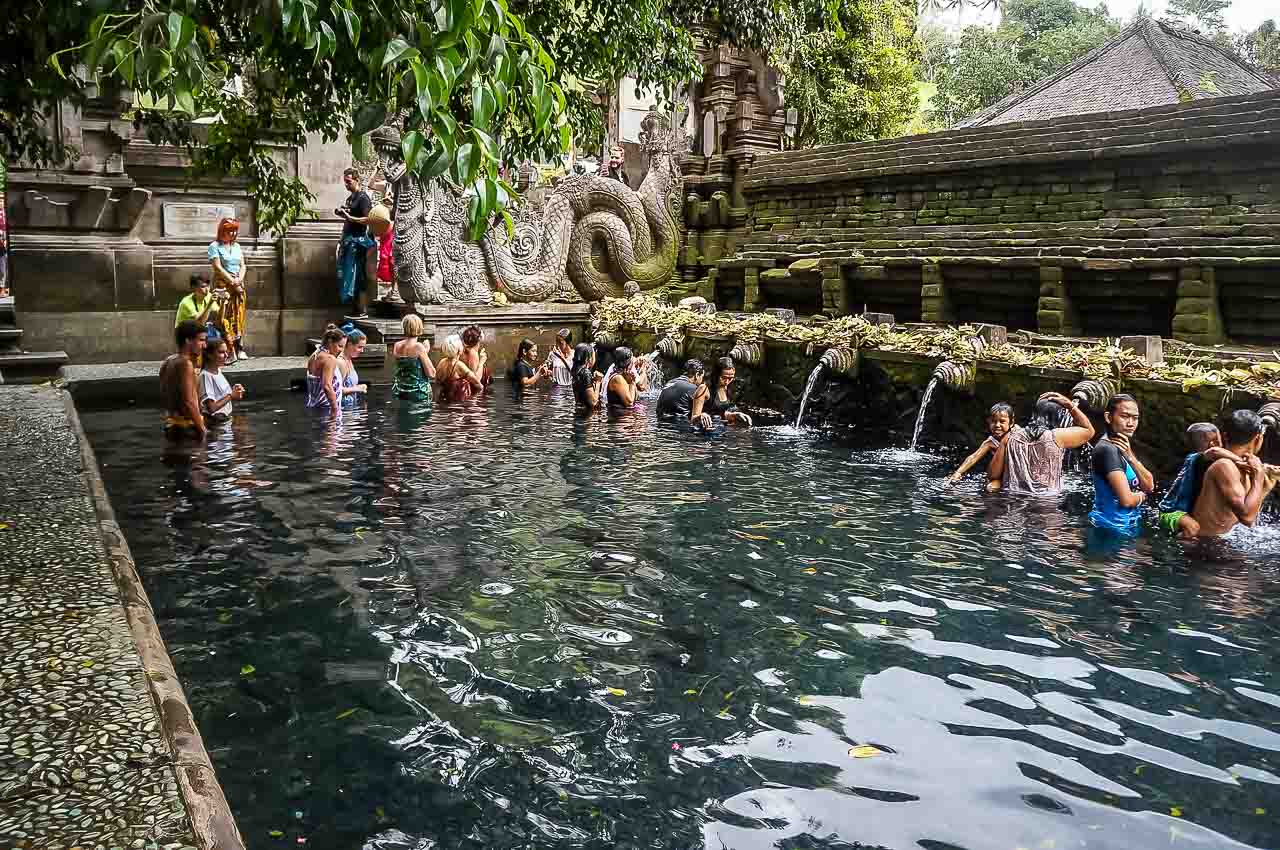 Here, you can observe or take part in the fountain bathing ceremony. They believe that the fountain has magical purification properties.
4 PM: ☕ COFFEE AND TEA TASTING AT A COFFEE/TEA PLANTATION (30 mins – 1 hour)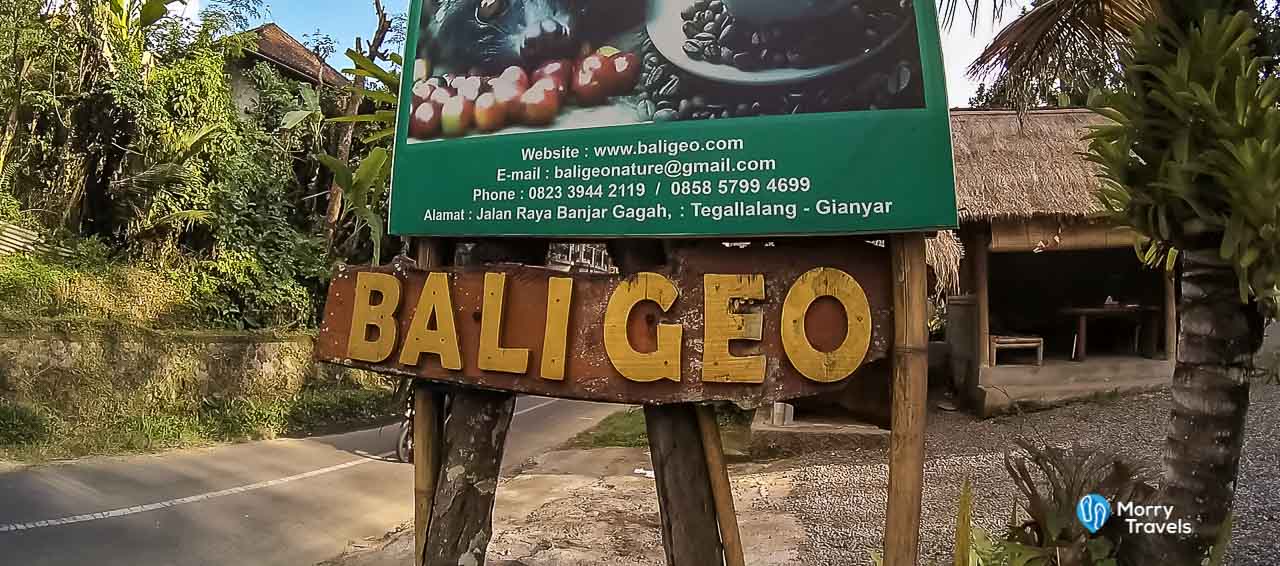 There are many coffee plantations around Bali. Our driver ended up taking us to Bali GEO. Here, we learned about the different types of coffee, the coffee making process, and sampled many types of tea/coffee. It was very educational, and you can also buy some coffee or tea as a souvenir.
5 :30 PM: ? VISIT THE TEGALLALANG RICE TERRACES (1 Hour)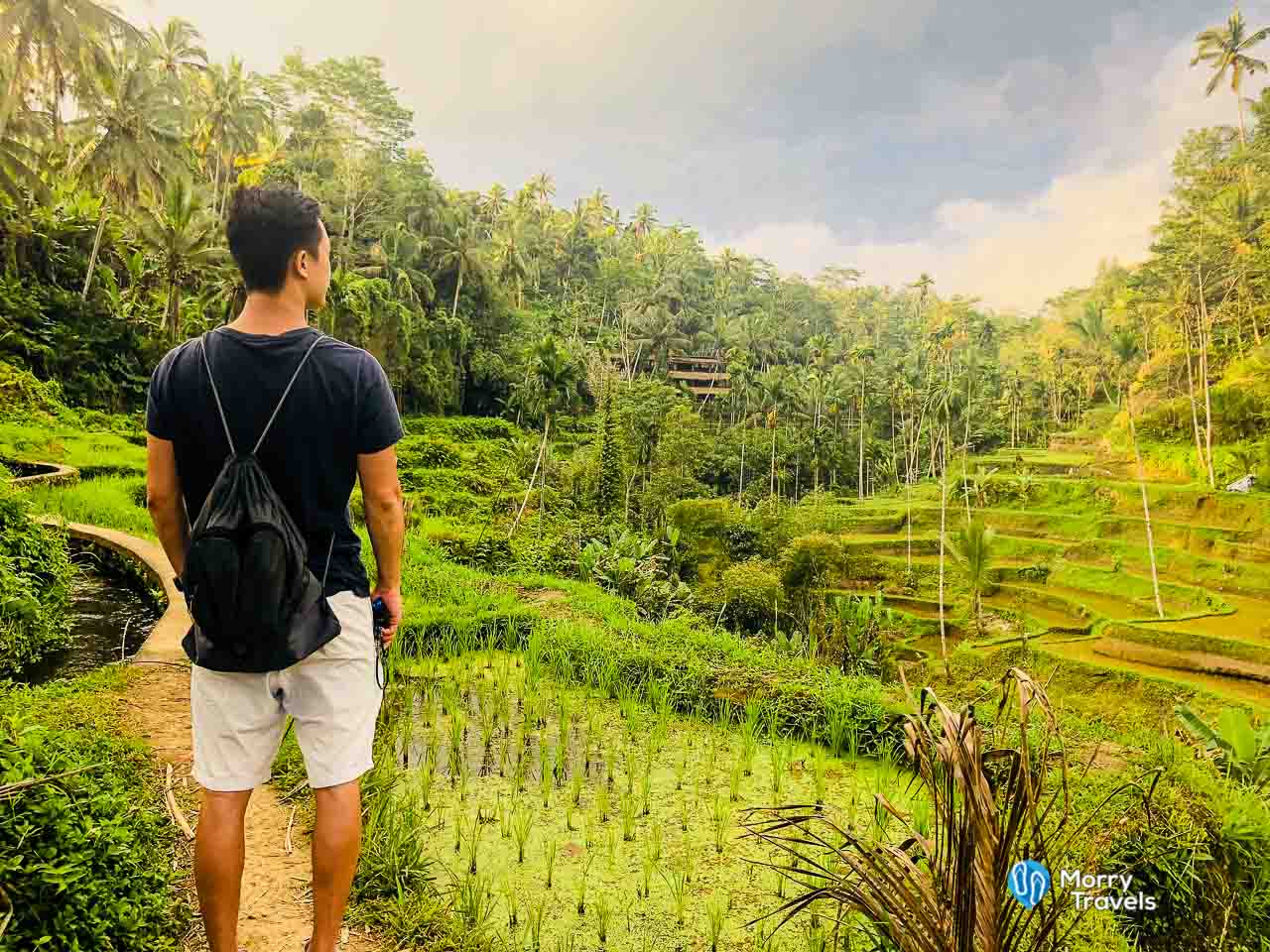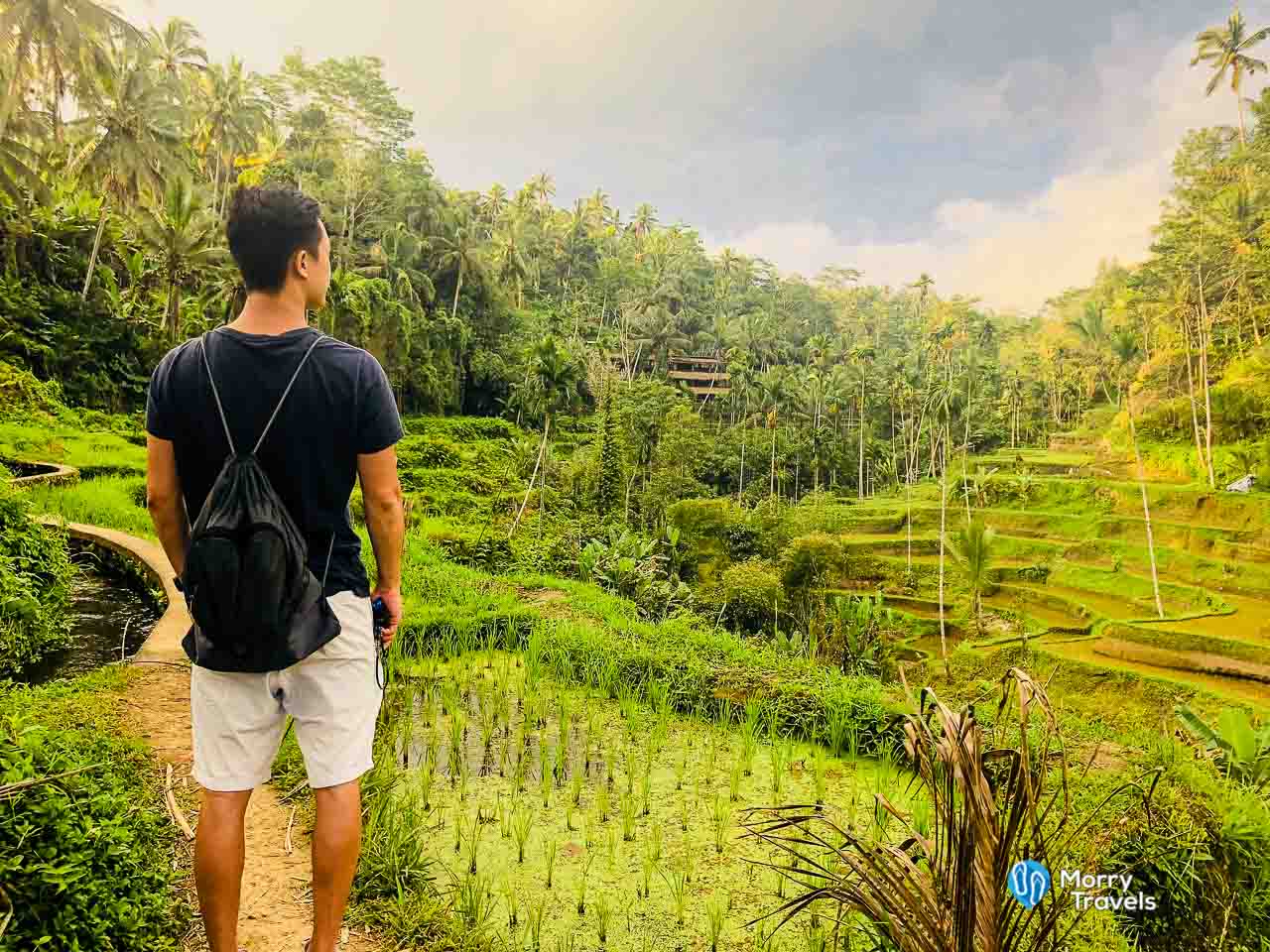 This is by far the best place to take some breathtaking photos in Bali. The rice paddies were created using the traditional Balinese irrigation system.
? Address: Jl. Raya Tegallalang, Tegallalang, Kabupaten Gianyar, Bali 80561, Indonesia
Tip: Don't take photos with farmer because it's a money scam.
AFTER: FREE TIME
➡️ Day 4: Ubud/Sanur
On Day 4, you will make your way down to Sanur. Again, I recommended hiring a private driver.
? MORNING ACTIVITIES: UBUD
10 AM: HEAD TO THE GOA GAJAH CAVES (1 Hour)
Here you can see caves with ancient stone carvings of Hindu Gods. You will need to wear a Sarong, which you can rent at the entrance (including with ticket price).
? Address: Bedulu Village, Jalan Raya Goa Gajah, Blahbatuh, Gianyar
11 AM: ? HEAD TO THE TEGENUNGAN WATERFALL (1-2 Hours)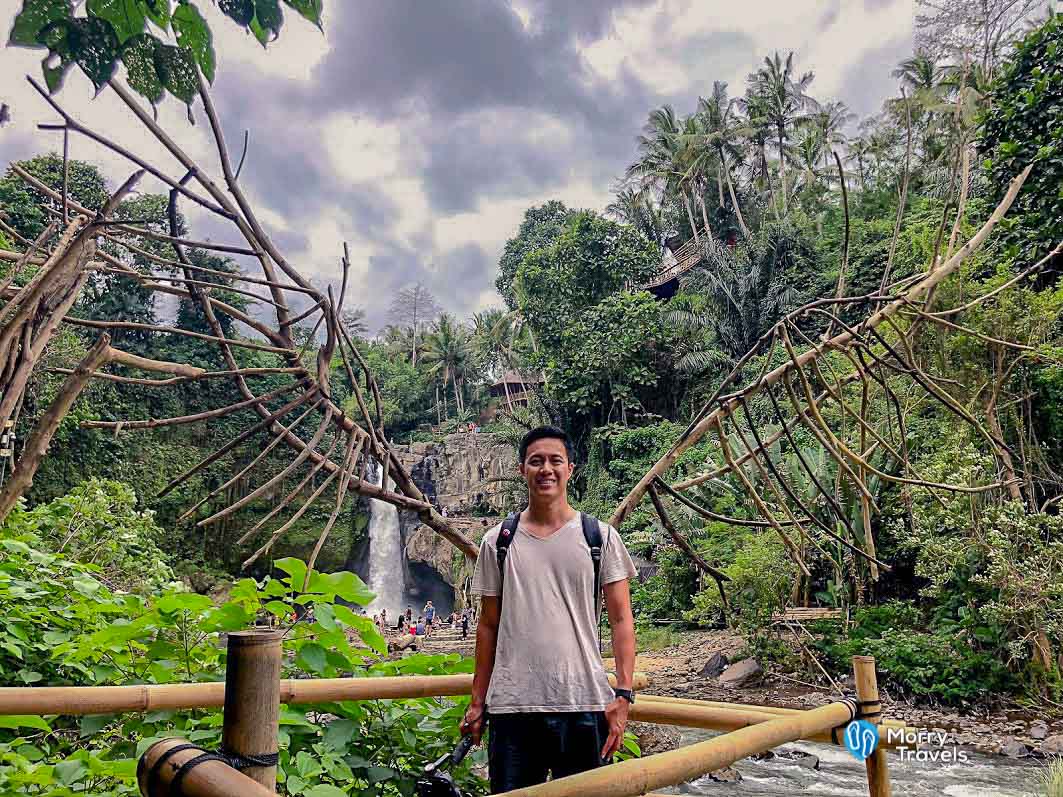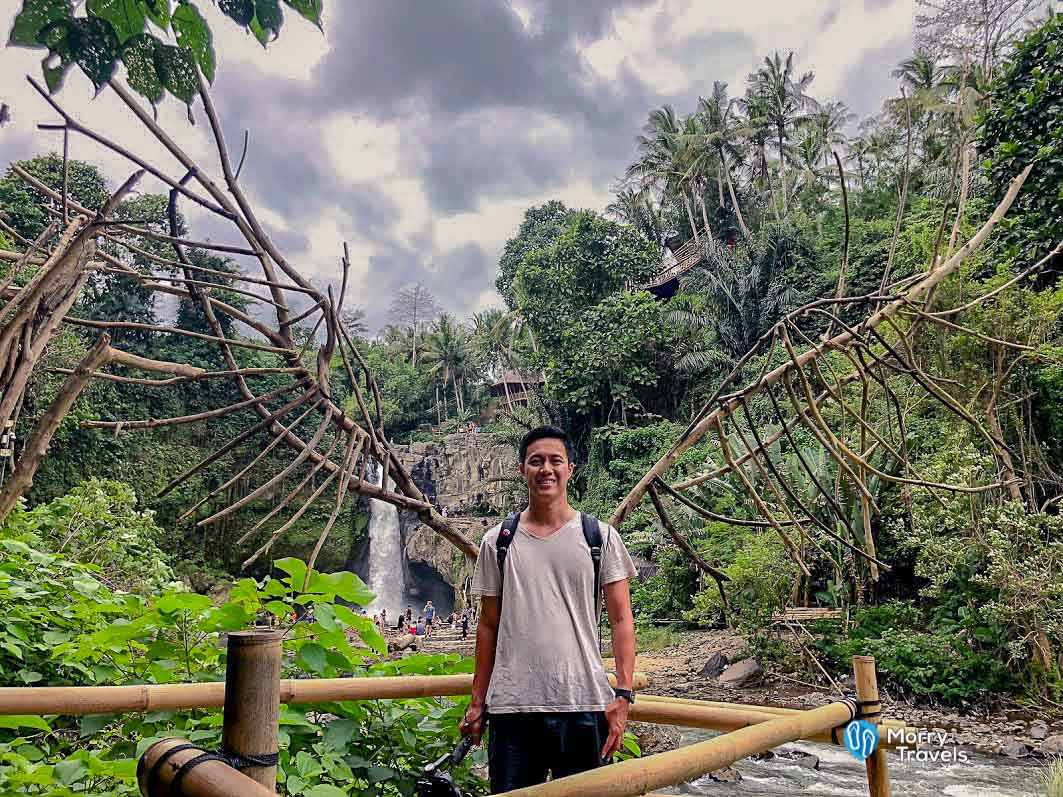 Here you can capture some great shots with your camera or your drone. Then have lunch at one of the restaurants while enjoying the view.
☀️ AFTERNOON: Commute to Sanur
In Sanur, we stayed in Astana Made Villas. This accommodation was probably one of the nicest ones we have stayed in in Bali so far.
? EVENING ACTIVITIES
Chef Mudana is very patient and is great to talk to throughout the class. There are three packages to choose from depending on the time of day, and prices are reasonable, ranging from 500,000IDR ($33 USD) to 750,000IDR ($50 USD). He also offers pick-ups and drop-offs to/from your hotel!
? Website: https://www.cookingclasssanur.com/p/chef-mudana-sanur-cooking-class.html
YOU DO NOT WANT TO MISS THIS IN BALI | Indonesian Cooking Class (2018)
AFTER: Free Time
I recommend checking out some bars in the area. Sanur has the best upscale and modern bars and restaurants that I have seen in Bali. The main street where everything is located is Jl. Danau Tamblingan. Some of these bars have live performances and music.
➡️ Day 5: Sanur/Nusa Penida
? ACTIVITY: SNORKELING WITH MANTA RAYS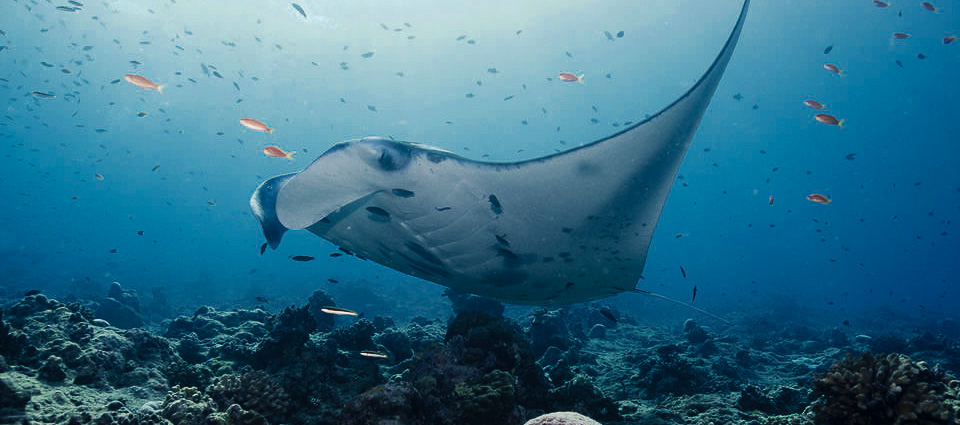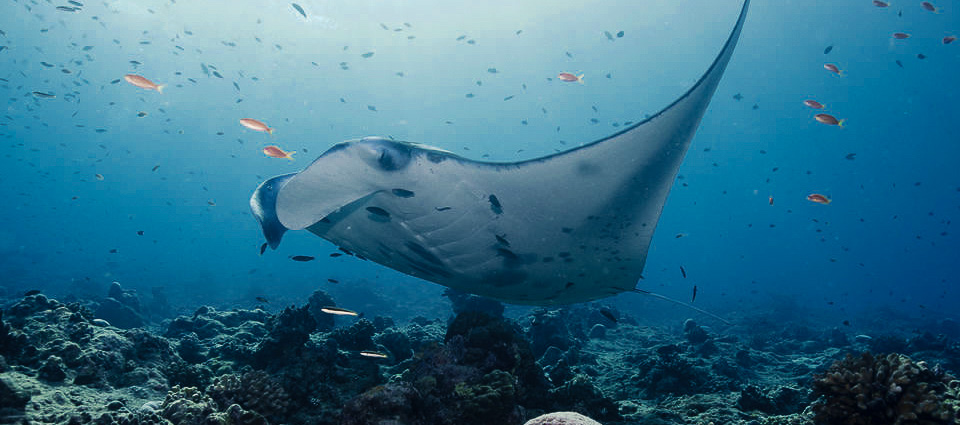 The majority of the day will be spent at the Nusa Penida Island. Here, you can do snorkeling as well as canoeing.
⭐ The Tour & Itinerary
Manta Ray Snorkeling Trip (Tour)
7:30 AM: PICK-UP FROM HOTEL. The tour van picks you up and takes you to the pier.
9 AM: FERRY BOAT OVER TO THE ISLAND.
10 AM: TRANSPORTATION TO MAIN AREA. After you get off, there will be a transportation that takes you to the main area, where you can lock your stuff up in lockers as well as eat a quick snack.
11 AM: SNORKELING. You will be divided into small groups, and each group will have their own boat. From here, you will stop at 3 locations. The guides will do their best to find Manta Rays, but it is not always guaranteed. Fingers-crossed.
1:30 – 2 PM: RETURN TO MAIN AREA FOR LUNCH. Free food is provided. Afterwards, they offer an option to go canoeing (at an extra cost). You can go or just chill at the main area for an hour.
3 PM – 5 PM: TRANSPORTATION AND FERRY BACK OVER TO BALI.
5:30 – 6 PM: DROP OFF AT HOTEL ACCOMMODATION.
AFTER: DINNER + FREE TIME
I recommend eating at one of the restaurants along Jl. Danau Tamblingan, which I mentioned previously.
➡️ Day 6: Uluwatu
Uluwatu is in the Southern part of Bali, south of the DPS Airport. Here, you will get to see some of Bali's most beautiful white sand beaches. The vibe down here is more laid back, so you will not need to rush around here.
It's very important to have your transportation figured out because it is not easy to call a Grab or Taxi here. Also, remember to bring enough cash as ATM's are not easily accessible here.
? ACTIVITIES & TOURS
➡️ CHILL OUT AT BALANGAN BEACH


More secluded and less touristy.
Beautiful views and sunsets.
? Address: Jl. Pantai Balangan No.54, Jimbaran, Kuta Sel., Kabupaten Badung, Bali 80361, Indonesia
➡️ CHECK OUT THE ULUWATU TEMPLE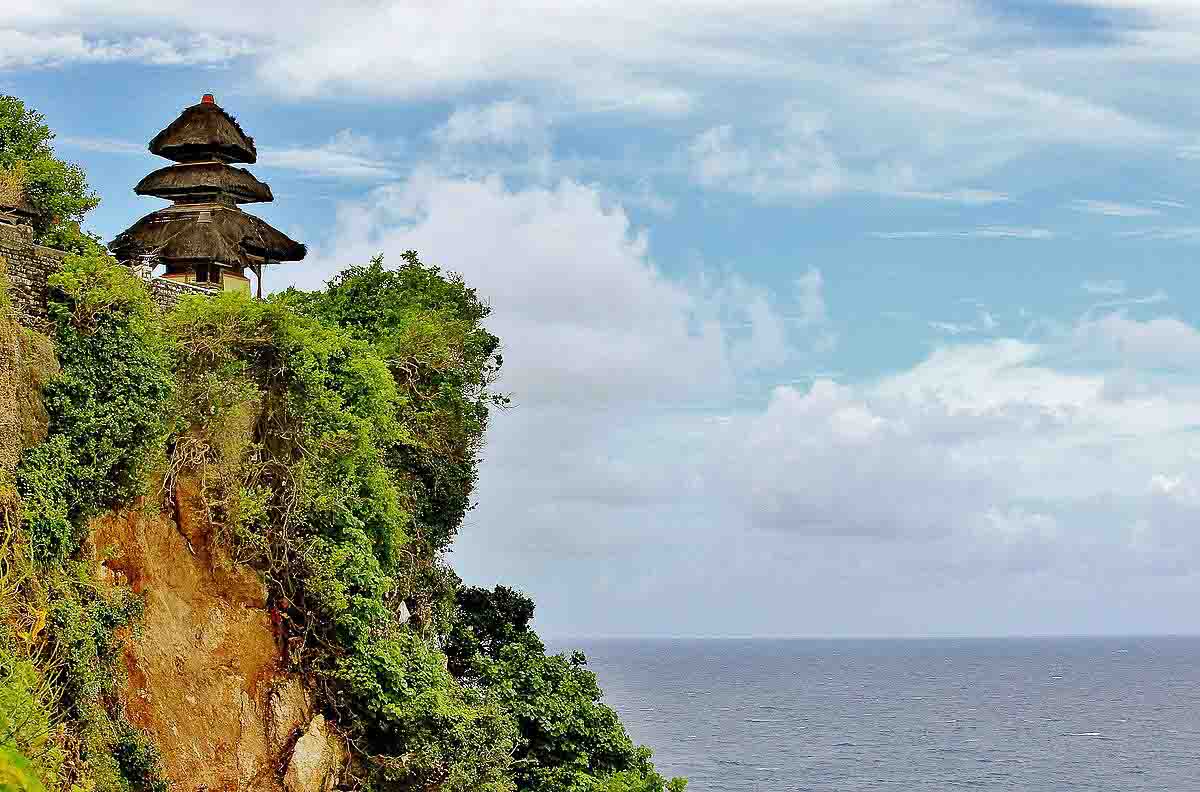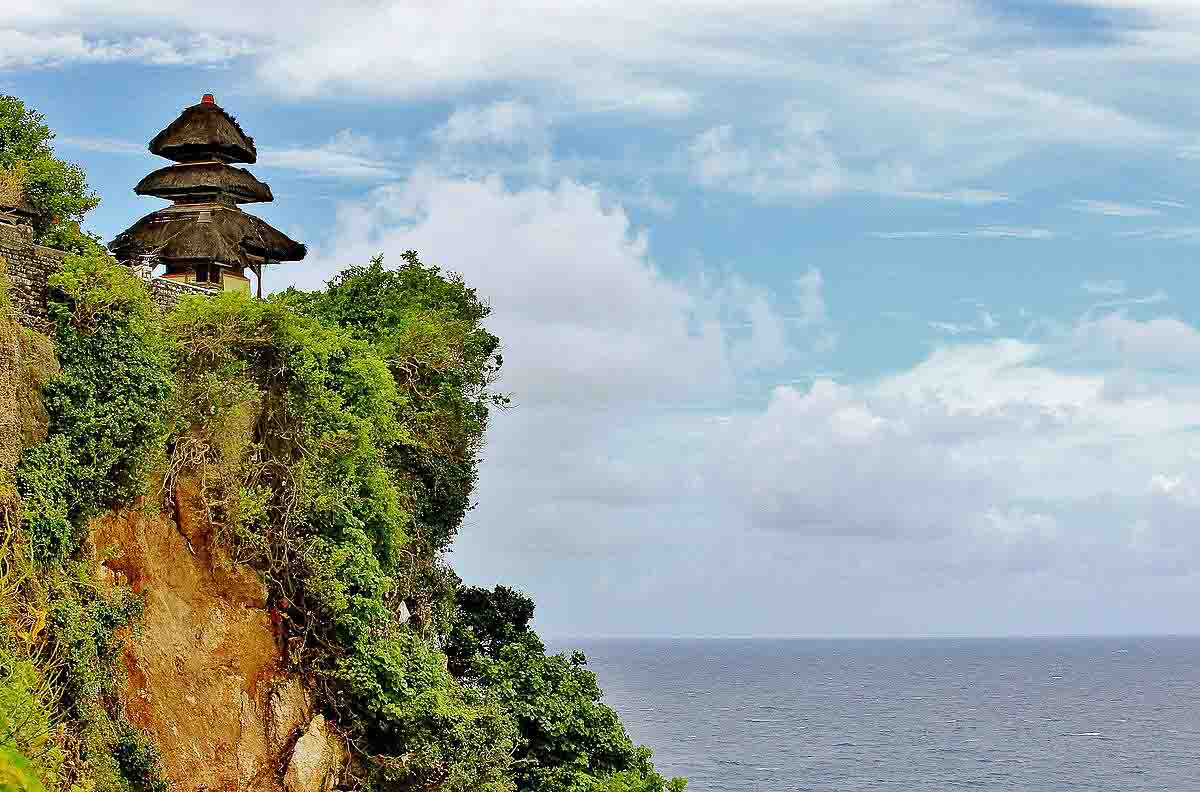 The Uluwatu Temple features beautiful ocean views and traditional dance shows. I didn't get a chance to visit this, but it's definitely a must see if you are in the area.
Name: Uluwatu Temple
Hours: 9AM – 6PM Daily for Worship, but open 24 Hours Daily.
? Other Tours & Activities to Consider
In case my itinerary is not for you, or if you want to substitute certain destinations, here are some other tours you can consider.
➡️ Bali Swing & Tegenungan Waterfall
➡️ Cooking Class
➡️ Jatiluwih Rice Terraces, Hot Spring Angseri at the foot of Mount Batukaru
➡️ Tegalalang Rice Terraces & Monkey Forest
➡️ Pura Desa Batuan, Goa Gajah Caves, Art Markets, Bali Bird Park
➡️ Tanah Lot Temple
➡️ Uluwatu Temple
Overall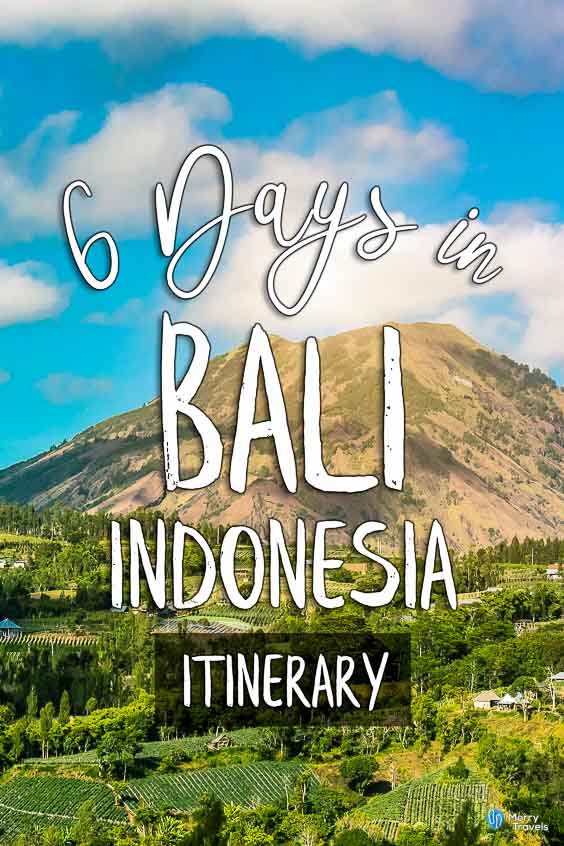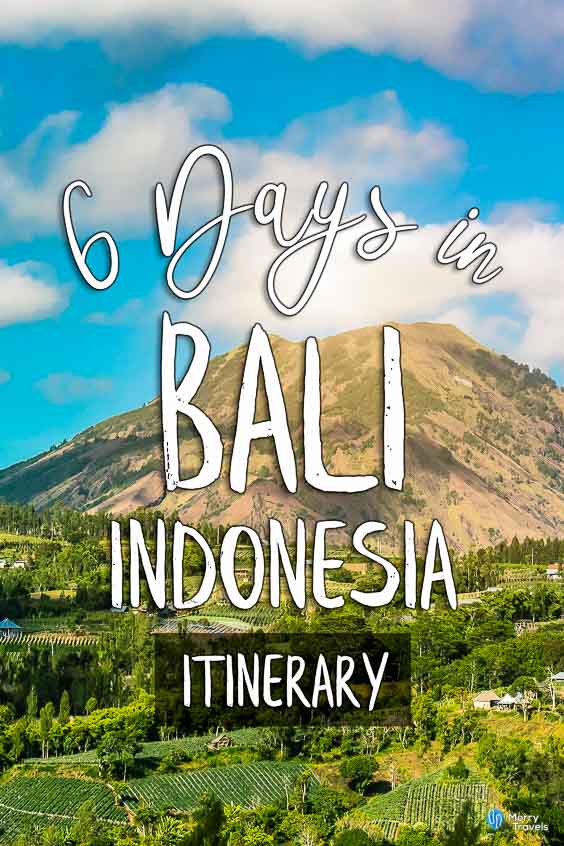 Bali is a great place to visit. There is so much to see and the atmosphere is very relaxed and laid-back.
Be careful of Taxi drivers. I recommend taking Grab, renting your own motorbike, or hiring a private driver for some of the trips.